Mylaso: CBD Company News and Product Review Updates

- Ad -
Mylaso: Organic CBD Oil Drops, Softgels, Salve and Dog Treat Hemp Products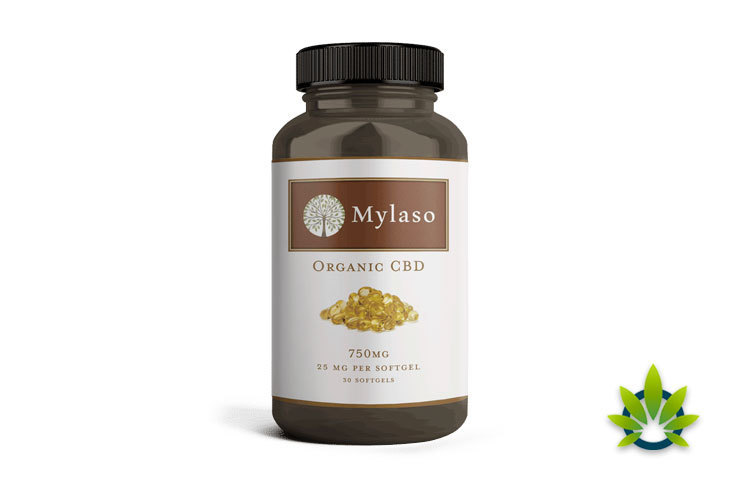 California-based Mylaso is a small company that aims to make it big in the CBD market. It believes that CBD can help anyone and everyone to enhance the different aspects of their lives. Its founder, Stephen Scott, hopes that Mylaso will be instrumental in helping people achieve happiness and a healthy lifestyle.
Mylaso uses an advanced nano emulsion technology to enhance the absorbability and bioavailability of phytocannabinoids. It says that the technology will allow people to use less of the CBD products, while ensuring maximum benefits. The company also employs a 7-step organic hemp manufacturing process that complies with GMP requirements. All of its products also undergo intensive laboratory testing to ensure its safety, purity, and consistency.
The company provides four different product lines that it guarantees are made of only high-quality, all natural, organic ingredients. There are no GMO ingredients and harmful substances. The preparations are also both Kosher- and Halal- certified. They do not contain THC and they come with a broad spectrum of phytocannabinoids.
Mylaso's Organic CBD Oil Drops come in three strengths. These include 250 mg, 500 mg, and 1000 mg. All three formulations do not contain THC. What they do contain is 100% phytocannabinoid-rich hemp oil. The products also feature essential oils, beeswax, and MCT oil. All of these products have their respective Certificates of Quality Assurance. People can use them for a host of symptoms, like pain, swelling, anxiety, insomnia, and depression. The products come in 1-ounce bottles with an easy-to-use medicine dropper.
The company's Softgels formulation is available in two strengths: 10 mg and 25 mg. They have the same ingredient profile with the CBD Oil Drops. Each softgel features hemp oil that's rich in phytocannabinoids. There is also a Certificate of Quality Assurance for each of these products. Like the CBD Oil Drops, the Softgels can provide relief for different symptoms.
People with sleep difficulties can pop a pill before bed to help them sleep a lot better. Individuals who are experiencing pain and swelling can also rely on the effectiveness of Mylaso's nano emulsion technology. This guarantees that the phytocannabinoids in hemp get absorbed and utilized by the body in a more efficient manner.
The CBD Salve preparation of Mylaso also features a balanced blend of phytocannabinoid-rich hemp extract, organic essential oils, MCT oil, and beeswax. Like the rest of the company's products, the Salve does not contain THC. It contains 500 mg of high-quality, organic CBD. There are also eucalyptus and lavender essential oils.
The product is ideal for soothing painful and inflamed joints as well as sore muscles. It also works as a calming agent for very anxious people. The company also provides a Certificate of Quality Assurance on its website to guarantee the quality of its Salve.
The last CBD product of Mylaso are CBD-infused dog treats. Mylaso claims that the dog treats are veterinarian-formulated. This helps ensure that pet dogs will receive the right amounts of nutrients in each dog treat. It does not contain tree nuts, soy, dairy, shellfish, gluten, and sugar. This makes the Mylaso Dog Treats to be a good alternative to conventional dog snacks.
The Dog Treats contain dried brewer's yeast, beef liver powder, flaxseed oil, and vitamin E. Brewer's yeast can provide dogs with beneficial bacteria to aid in the dog's digestion. The Dog Treats also contain non-GMO sunflower lecithin. The blend of natural ingredients can help in the management of pet disorders such as inflammation, arthritis, and anxiety.
All products come with a QR code on their packaging. Scanning these codes reveals the lab results for each product. This gives consumers peace of mind about the safety and quality of Mylaso products.

TimesofCBD is the most active daily CBD news publication featuring the latest cannabis industry stories and marijuana market trends. As the leader in CBD-centric content curation, we invite all readers to come for the headlines and stay for the insights. Quality is the top priority when presenting user guides, analyzing product reviews and reporting fact-checked news announcements. All information is for educational and informational purposes only. Disclaimer.
Got news? Email contact@timesofcbd.com