L'eela: CBD Company News and Product Review Updates

- Ad -
L'eela: CBD-Infused Body Care Skin Lotion, Serum, Oil and Pain Rub Products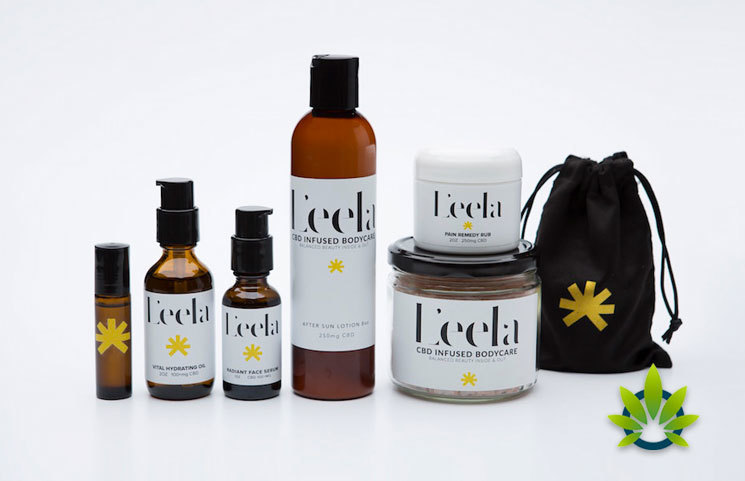 Cannabidiol, also known as CBD, has numerous essential nutrients important to the body and L'eela has come up with products to help get it in the system. With anti-aging and anti-wrinkle capabilities, it is clear to see why CBD is so important for your skin. It is also anti-inflammatory making it a source of cure for many health issues such as menstrual discomfort, eczema, chronic pain, mood disorders, dermatitis among many others. embrace your unique beauty from the inside out.
Testing
Lee'la ensures integrity is their motto and hence their products are all tested by verified and certified Colorado labs batch by batch. This ensures consistency and high-quality products brought to you. The purpose of the products is to equip the body with all-natural formulation to improve its wellbeing and L'eela uses natural ingredients that are sustainably sourced.
L'eela

After

Sun Body Lotion
If experiencing sun-damaged and dry skin, this 250mg CBD infused lotion should be a number on lotion in your array of skin products. The CBD is obtained from full spectrum Hemp extract and therefore brings with it all the essential benefits. The lotion also prevents the skin from aging, therefore helping you maintain a youthful look. Other benefits include anti-inflammation and moisture retain which are both great for a healthy skin. For maximum benefit, apply across the whole body after a session in the sun.
L'eela Radiant face serum
This product is infused with 100mg CBD, moisturizing face oil that leaves no greasy feel after application. It contains the famous olive squalene which is known for its ability to increase elasticity of the skin while maintaining moisture at the same time.
It also contains buriti oil, vitamin E and rosehip together with sandalwood essentials, which all work together for the wellbeing of your face. Apply a little potion every day for you face neck and décolleté for effective and quick results.
Leela

Pain Remedy rub
Infused with 250mg CBD, it is understood that it is specially formulated to combat pain and relieve joint and sore muscles of pain. It does so by stimulating the endocannabinoid systems, which is responsible for anti-inflammation and soreness.
Final say
The skin is the largest body organ and it deserves utmost care for it to be able to function properly. With L'eela products, this is made easily possible. Get your L'eela goods today and enjoy smooth, vibrant skin henceforth.
L'eela News Updates
Official Website: https://leelacbdbodycare.com/
This review will be updated as more news become available and inquires get answered. Please leave a quick comment with feedback bellow with any questions or suggestions.

TimesofCBD is the most active daily CBD news publication featuring the latest cannabis industry stories and marijuana market trends. As the leader in CBD-centric content curation, we invite all readers to come for the headlines and stay for the insights. Quality is the top priority when presenting user guides, analyzing product reviews and reporting fact-checked news announcements. All information is for educational and informational purposes only. Disclaimer.
Got news? Email contact@timesofcbd.com