Curatio: CBD Company News and Product Review Updates

- Ad -
Curatio: Organic Nano CBD Hemp Extract Cream, Roll-On and Salve Stick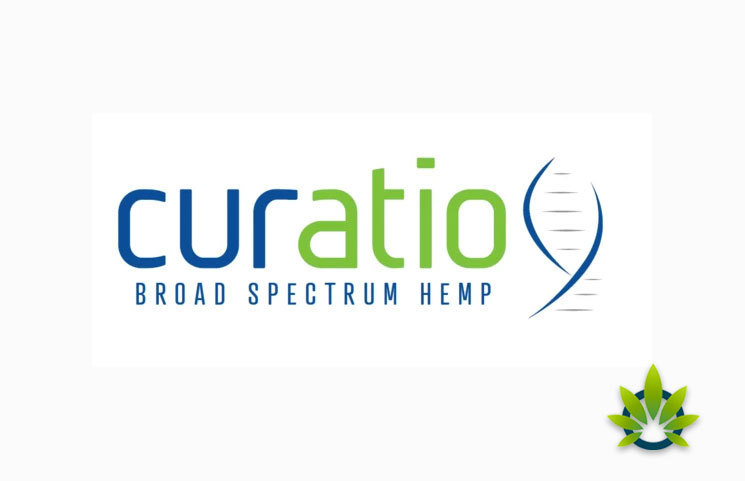 When it comes to cannabidiol (CBD), consumers tend to believe that pure CBD is the way to go. The main reason for holding such a belief stems from the fact that most of the studies that have been conducted involve CBD only. But it is only one of roughly 120 different types of cannabinoids. As the number of studies increase with time, understanding other cannabinoids and essential vitamins and minerals becomes crucial. This is where Curatio comes into play.
What is the Curatio?
Curatio is a hemp company that aims to deliver broad-spectrum hemp extracts. We've heard of pure CBD and full-spectrum CBD before, where the former only contains CBD, while the latter contains everything and THC of 0.3 percent. Curatio sits in between the two, where consumers get different cannabinoids, terpenes and lipids, but without the THC.
What Does Curatio Offer?
Curatio currently offers three products with varying levels of broad-spectrum CBD to choose from. In particular, they include the Nano Pump Cream, Roll-On and Salve Stick.
Nano Pump Cream (strengths: 300 and 600mg)
The organic nano hemp extract cream ($55) has been created with cannabigerol (CBG), cannabichromene (CBC), cannabinol (CBN), MSM, Arnica flower oil, Frankincense and Comfrey. By the looks of the ingredients, it is clear that the cream is made to support joint concerns and any other inflammation experienced. Interestingly, it can be used on a daily basis, as it has been reported for inducing relaxation in consumers.
The roll-ons ($55) appear to be similar to the cream but in a different format. These also come in either 300mg or 600 mg of broad-spectrum CBD. If consumers prefer an alternative to creams and roll-ons, Curatio carries a salve stick with a strength of 600mg ($95).
What is the Curatio Difference?
Besides focusing on broad-spectrum CBD, what makes Curatio unique is its use of nanoemulsion technology. According to the team at Curatio, technology is used to improve the delivery of cannabinoids. By shrinking droplet size to anywhere between 20 and 200 nm, which in Curatio's case is 80nm, not only is bioavailability possibly improved, but it also plays a positive role in its physical stability, masking the overall taste profile and ensuring that the solutions are neither toxic nor stimulates irritations.
Final Thoughts
Overall, Curatio appears to have considered a number of factors prior to delivering their products. First is their use of broad-spectrum CBD. This is an interesting one because slowly, we're seeing studies that are including a number of cannabinoids to see how they react with the human body. Turns out, terpenes, i.e. the flavor profile of the cannabis plant, may contain therapeutic effects. Second, is their use of technology. This goes to show how much effort has gone into maximizing bioavailability.
As for prices, they may seem high at first, but considering the different strength levels and everything else that went into making the products, they seem fair. While it has been noted that third-party testing has been accomplished, no evidence is made available. To be sure, it is ideal to reach out to the brand – who might be willing to disclose their certificate of analysis.
For more information about Curatio, visit https://www.curatiotopical.com/
Curatio News Updates
Location: California
Money Back Guarantee: Yes
Online Web Support: Yes
Phone Number: (877) 808-0928
Official Website: https://www.curatiotopical.com/
This review will be updated as more news become available and inquires get answered. Please leave a quick comment with feedback bellow with any questions or suggestions.

TimesofCBD is the most active daily CBD news publication featuring the latest cannabis industry stories and marijuana market trends. As the leader in CBD-centric content curation, we invite all readers to come for the headlines and stay for the insights. Quality is the top priority when presenting user guides, analyzing product reviews and reporting fact-checked news announcements. All information is for educational and informational purposes only. Disclaimer.
Got news? Email contact@timesofcbd.com