CanRelieve: CBD Company News and Product Review Updates

- Ad -
CanRelieve: CBD Oils, Gummies, Topical Skin Balms, Pain Creams, Capsules and Pet Products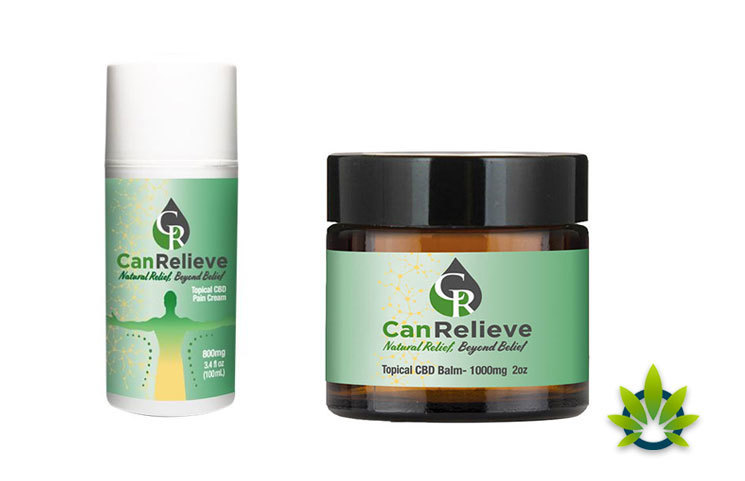 Gradual and daily changes in the internal and external environments more often than not leave the body in a state of imbalance. CanRelieve has been especially created to deal with the internal state, which is most crucial, provide balance and relief every day hence enabling you to work well and sleep even better. This product caters for all your relief needs inside a simple can.
Product

Testing
Testing of this CBD infused product is done in a certified lab to ensure its potency and quality. It is tested for harsh chemical, THC and pesticides. The ingredients are grown organically and in accordance with the farming bill. It is also produced locally both the growing and manufacturing stages.
CanRelieve's

Oil tincture
If in constant fights with anxiety, depression, insomnia, pain and inflammation, getting this tincture will assist you in ways you haven't experienced yet. Whether it's chronic or mild pain, from a medical condition or due to exertion during work out, CanRelieve has you covered.
When the brain won't stop spinning and you end up having sleepless nights, a few drops of this tincture will have you calm and resting in moments. It improves homeostasis, which in turn balances the system and leaves you refreshed and wholly relaxed.
CanRelieve's

Topical Lotion
Relief is just moments away when you have this fine product within reach. It aids in relieving life's minor pains and aches that may hinder you from moving forward as expected.
This smooth and greaseless lotion will leave you feeling relaxed and without pain a few minutes after application. The CBD infusion is the main source of the benefits you will enjoy.
Final Words
CanRelieve is composed of CBD, which is an antioxidant and protects the nuero-system from harmful vibes and toxins. This product is therefore great for the brain, which controls a large part of your being and the benefits of it being balanced are numerous.
Antioxidants are responsible for the perfect working of a healthy body and therefore to improve your overall health. For better functioning, use CanRelieve today. Buy the products online at www.shop.canrelieve.com/buy-now/

TimesofCBD is the most active daily CBD news publication featuring the latest cannabis industry stories and marijuana market trends. As the leader in CBD-centric content curation, we invite all readers to come for the headlines and stay for the insights. Quality is the top priority when presenting user guides, analyzing product reviews and reporting fact-checked news announcements. All information is for educational and informational purposes only. Disclaimer.
Got news? Email contact@timesofcbd.com