CBD Oil Legality in Texas: Cannabidiol State Law Regulations in TX, USA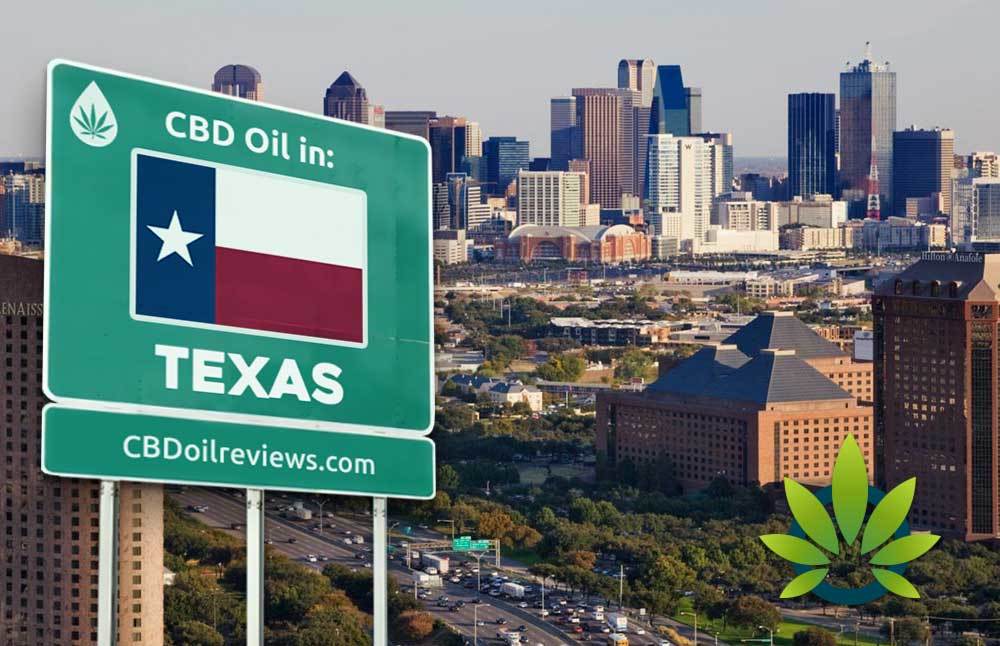 Texas actually presents one of the more interesting legal cases among the Southern states attempting to make sense of public interest in CBD and hemp-derived products in the modern era. While state officials have actively attempted to crack down on CBD products being sold over-the-counter, public outcry and demonstrations caused the institution to postpone their efforts and take a few steps back. It is clear that the public in Texas supports the growing CBD industry and the industrial hemp market within their state. But what is the extent of the law's acceptance of this booming industry?
This question is not a particularly easy one to answer, which poses several important issues for the average CBD or hemp product user within the state. While Texas has a compassionate use law on the books for medical CBD, the state's stance on CBD usage without a documented medical reason is shaky at best. A true legal analysis of this dilemma requires that consumers look to both state and federal laws, as well as the laws determined by their local jurisdiction.
While this guide will attempt to explain some of the key elements of the complicated legal framework created for CBD products in the state of Texas, the topics discussed are naturally complex and constantly shifting. For this reason, the author of this article cannot guarantee the up-to-date legitimacy of all of the information in the piece. Readers are ultimately responsible for ensuring that they comply with all local, state, and federal laws.
Texas CBD Laws
Technically, Texas only has a single law on the books for CBD usage. Senate Bill 339 was passed in 2015 with heavy contention from many senators on the floor. It passed, though, making medical CBD legal in the state of Texas. The CBD law remains on the books to this day, although the legislation is incredibly restrictive. Only patients with epilepsy that is "treatment resistant" are able to gain access to the medical CBD, and they must gain a physician's signature to buy their CBD from a dispensary in the state.
It is important to remember, though, that federal law has made it legal for the hemp industry to distribute CBD products derived from the industrial hemp plant, so long as these products contain only a trace amount of THC, the main intoxicating and psychoactive ingredient typically found in the marijuana plant. This was made federal law through the Farm Bill in 2014, although some states clearly have different interpretations on how this existing federal legislation alters state law.
Age Requirements For CBD In Texas
As it stands, patients under the age of eighteen might be able to access medical CBD, but only under a very specific set of conditions. If the minor has a debilitating epilepsy condition which is not being treated effectively by any existing method, they might be a potential candidate for medical CBD treatments. But for a physician to prescribe CBD to a minor, most states require that they first get the written consent of the child's parent or guardian.
CBD is sold by many establishments over-the-counter. Technically, Texas has not legalized the CBD industry, so these retailers are operating within the grey area created by conflicting federal and state stances on the substance. For the average consumer, it should be considered relatively safe to purchase CBD products from any store selling it. The store owners, however, might be susceptible to legal issues if the government of Texas tries to crack down on the OTC sale of CBD again.
Where To Find Texas CBD
Despite the legal ambiguity of CBD, the substance is pretty widespread in stores all over the Lone Stat State. Texas smoke and head shops, health and wellness stores, and even many gas stations and convenience stores can all sell CBD products of varying types, and they typically experience no harassment from the police or state government.
Part of the reason for this peaceful state of affairs in the hemp industry is the public outcry which occurred the last time the Texas state government attempted to fiercely regulate over-the-counter- sales of CBD products. It is unlikely that the state will attempt such a drastically unpopular action in the near future.
For medical CBD, those users with a prescription from their licensed physician can find CBD at any medical cannabis dispensary in the state. These can be hard to find, though, so readers need to conduct research to find out which establishment is right for them.
Buying CBD Online in Texas
Though it is a bit of a legal grey area considering the lack of a legal hemp industry in the state, it is typically considered relatively safe to order CBD online in Texas. Nevertheless, readers should research independently and inquire with their local authorities to ensure that they do not violate any particular local or state laws.
TimesofCBD always fact checks sources and aims for the best accuracy in the reporting curated cannabis content consisting of the latest CBD news, user guides and product health research. Quality is the priority, but we are not eligible to be liable as everything here is for educational, informational purposes only. Always seek real additional medical advice and consultation with a professional healthcare practitioner before considering any CBD. No statements found on this website have underwent Food and Drug Administration evaluation. The efficacy of any products or claims made have never been approved by the FDA either. No products shall ever be intended to diagnose, treat or cure any disease or prevent any ailment.