Healthy Choice CBD Hemp Oil Extract: Pure Cannabidiol Drops with Safe 250MG Dose?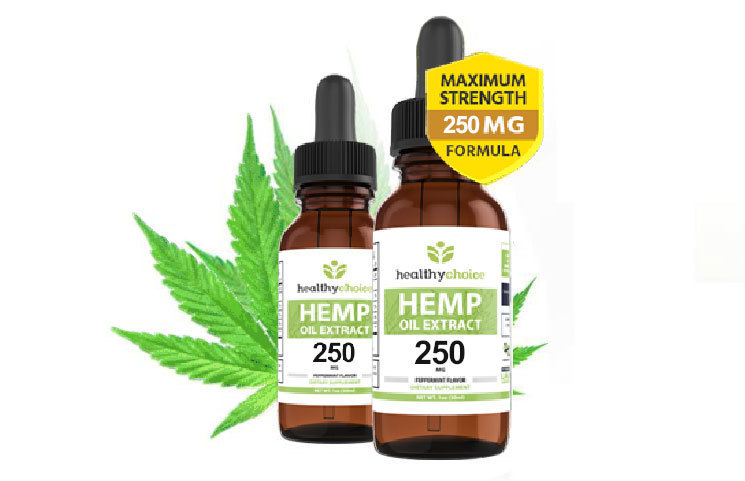 HealthyChoice Hemp Oil Extract is a supplement to promote a healthier body by reducing pain, stress, and insomnia. The treatment is not sold in stores and can only be purchased online on the official website.
What Is Healthy Choice CBD Hemp Oil Extract?
CBD oil has been a prominent topic of interest for health-focused talk shows and among consumers that prefer a more "natural" approach to taking care of their bodies. One specific product available for users that want to see if CBD is right for their concerns is Healthy Choice Hemp Oil Extract.
By taking HealthyChoice Hemp Oil Extract, the creators state that users will experience:
A reduction in chronic pain and/or arthritis
Less stress and anxiety
Moderated blood sugar levels
Increased focus
Improved mood
Better sleep and energy
This oral supplement uses a cold-pressing technique that preserves the nutritional value of the oil, and the filtration ensures there's no THC included in the product, eliminating the psychoactive effect.
How To Buy Healthy Choice Hemp Oil Extract
Right now, HealthyChoice Hemp Oil Extract is only available on the official website, where the customer will not be charged for the product initially. Instead, they enter a 14-day trial, costing them only the $6.95 shipping and handling fee at checkout on the day they order. The customer will then be sent a 30-day supply.
Within 14 days of the original purchase, the user will be charged for the full value of the product, which is $89.92. However, unlike other websites, this small detail is included on the checkout screen, albeit in literal "small print." By completing the trial, the user will start automatically receiving this shipment every 30 days at the same cost.
Contacting The Creators Of HealthyChoice Hemp Oil Extract
If the user wants to make changes to their ongoing membership, or simply learn more about the product, the customer service team can be reached by calling 1-844-880-8793.
Healthy Choice Hemp Oil Extract Summary
HealthyChoice Hemp Oil Extract comes across as straightforward in their advertisement, though there are some links on the main page that do not work. The official website only allows for sales to US residents, and they urge customers to purchase quickly, considering their limited supply.
Even though no prescription is required to use HealthyChoice Hemp Oil Extract, individuals that already have a prescription for one of the benefits should consult with their doctor before replacing it with CBD oil. There are no known side effects for the use of this remedy.
TimesofCBD always fact checks sources but is not eligible to be held liable for the accuracy in CBD news, medical reports and research guides. Everything here is for educational, informational purposes only. While quality is our priority, no statements found on this website have underwent Food and Drug Administration evaluation. The efficacy of any products or claims made have never been approved by the FDA. No products shall ever be intended to diagnose, treat or cure any disease or prevent any ailment.  Always seek additional medical advice and consultation with a professional healthcare practitioner before considering any CBD.