Ever Mixture CBD Oil: Safe Herbal Drops Product?

- Ad -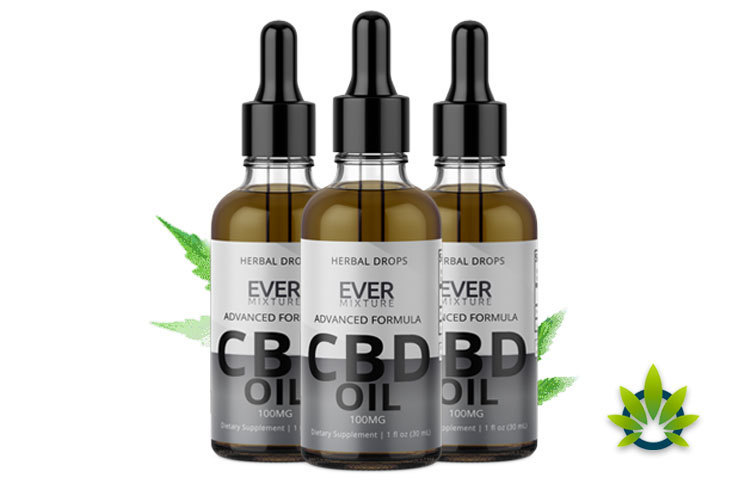 A new product has become available on the internet and asks customers to experience the power of Ever Mixture CBD Oil. The product is "chemist formulated and made from organically grown CBD". It is harvested in the USA and claims to be medically proven to offer therapeutic benefits. Among many claims, it offers reduction of inflammation, suppression of feelings of addiction and anxiety, and supports focus and clarity. Ever Mixture is enriched with CBD, the non-psychoactive component of cannabis. The company states that it has been clinically tested to offer a wide range of therapeutic benefits.
About Ever Mixture CBD Oil
Ever Mixture CBD Oil is formulated with CBD extract that is patented under patent #6,630,507. It is offers nutritional health of aging bodies. When used as directed, Ever Mixture CBD Oil supports mood patterns, improves sleep cycle, triggers a healthy inflammatory response, and boosts cognitive performance. The all-natural, organic extract offers quick absorption and a fast action formula. Their website highlights it being legal in all 50 US states, 100% THC free with no "high", doesn't show on a drug test, and available without prescription.
The website boasts various customer reviews on how Ever Mixture CBD Oil has therapeutic benefits that have helped people enjoy a healthier and fuller lifestyle. Jim V. of Los Angeles states "Finally, a high-performance CBD product that delivers results" and Erica J. of South Carolina says that "Ever Mixture CBD Oil has helped me eliminate the most chronic pains & aches!"
Each bottle contains 100mg of CBD and is designed to take sublingually. As with any product, you should consult a health care practitioner before beginning use. It is also important to understand your local and state laws as well as understand the sophistication of different drug tests. Their website is currently offering a free bottle as a limited time offer. It is an internet exclusive and available to US residents only. The verdict is still out on the quality of the product, but one thing for sure is that they have many claims to live up to.

TimesofCBD is the most active daily CBD news publication featuring the latest cannabis industry stories and marijuana market trends. As the leader in CBD-centric content curation, we invite all readers to come for the headlines and stay for the insights. Quality is the top priority when presenting user guides, analyzing product reviews and reporting fact-checked news announcements. All information is for educational and informational purposes only. Disclaimer.
Got news? Email contact@timesofcbd.com