Verified CBD: CBD Company News and Product Review Updates
Verified CBD: Trustworthy Organic CBD Oil Products From Pure Hemp?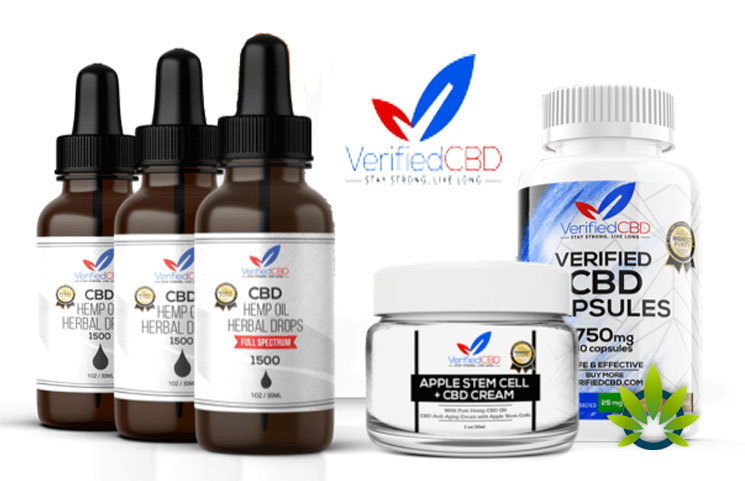 Over the years, Verified CBD has managed to grow and increase its customer base to include clients in over 50 countries. While we don't know how legit this is, it remains quite an impressive fete considering the market is only a few years old.
About Verified CBD
Unfortunately, we could not identify any founder or executive linked with the Verified CBD Company. The 'About Us' page is pretty much empty except for a stock image. That did not initially go down well with us since it is a wrong impression. However, Verified CBD does provide contacts you can reach out to and learn more about them.
Upon learning more on Verified CBD, we identified the company as perhaps one of the leading in having the best extraction process for their CBD. Verified CBD products undergo vigorous testing to certify their quality and consistency. The company lists using equipment such as the advanced HPLC, the same high-end technology used in leading American laboratories. It also indicates that the products are initially tested at a GMP Certified facility within Florida. The results are that Verified CBD provides oils with 80% purity compared to its competitor's range of 17-40%.
Verified CBD Organic CBD Oil Products From Pure Hemp
Verified CBD Capsules
These CBD capsules from Verified CBD bear an active component enclosed within them that dissolves quickly to allow for faster absorption and after-effects. Each bottle has 30 capsules with the sizes ranging from 10mg ($47.95) to 25 mg ($77.95). They also have different potencies which are something worth mentioning. You would only need to pop one capsule in your mouth and sip water to gulp it down. Verified CBD also indicate that the capsules are safe to take with food since they don't affect digestion.
CBD Oil Oral Drops: Like most CBD companies, Verified CBD also has a line of Oral drops that come in a dropper bottle and are taken through beneath the tongue for quick absorption. The 1 oz. bottles are available in different strengths- 500mg ($43.95), 750mg ($67.95), and the 1500mg ($129.95).

Verified CBD Oral Spray
The spray products come in unique formulations that cater for Anti-anxiety, Sleep Aid, Weight Loss, Pain Relief and the Energy and Focus spray. The application would require you to spray two shots under your tongue, depending on your dose.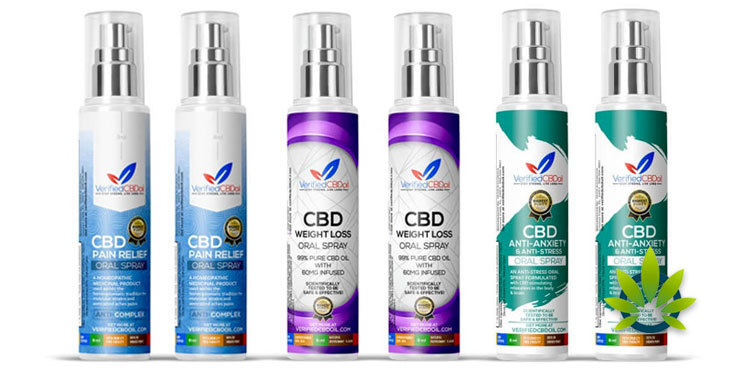 Verified CBD Topical Cream
Similarly to the Verified CBD Sprays, the Topical Cream has a variety of different formulas. They include the Intense pain Relief formula ($47.95), a Skin Re-Energizing formula ($43.95) and Anti-Aging formula ($47.95). Application for this 1 oz. CBD cream tubs would require you massage the area affected with some of the product to get the immediate relief.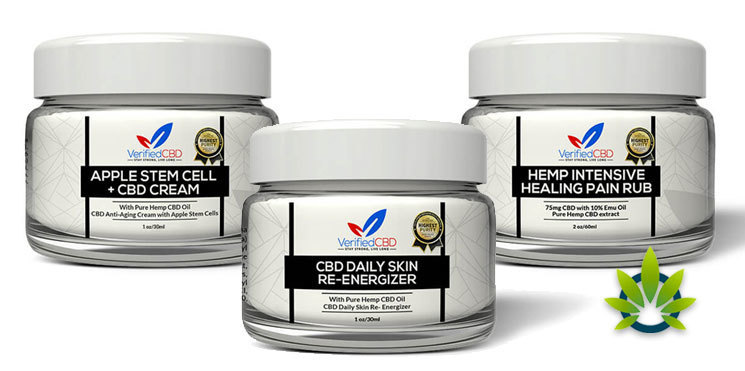 Verified CBD Vape-Oil
Although not entirely accessible, the Verified CBD Vape oil is quite the charm with its advanced vaping experience. Unfortunately, Verified CBD plans to discontinue the product at the moment. The site does indicate that it's safe to still use the regular Verified CBD Oral Oil drops in a vaporizer.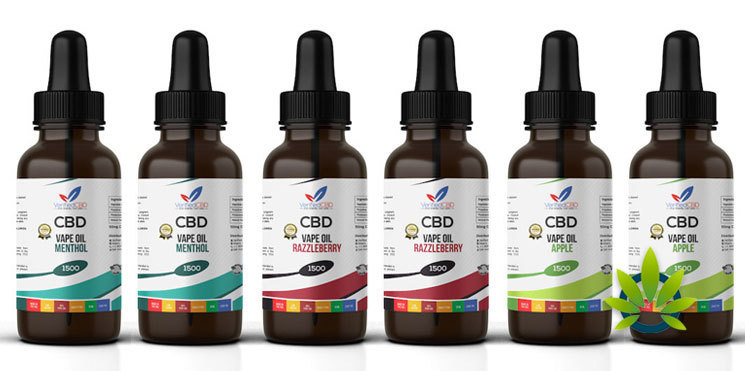 Verified CBD Dog Treats
If you are in search of a CBD treat for your pug, Verified CBD ensures they have you covered with their batch of CBD dog treats. Each treat is said to contain 5 mg of CBD with the company producing them in packs of 30. You can break them into halves for smaller dogs or feed a maximum of two for larger dogs. The treats cost $37.95.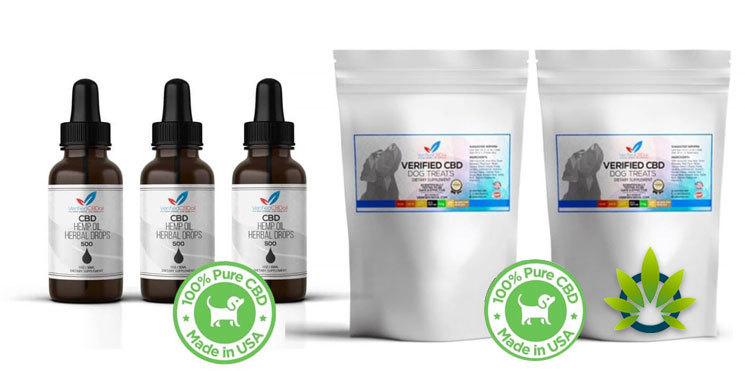 How Verified CBD Compares
Verified CBD has had quite the reputation concerning the quality of their products. Although not an avid customer of theirs, it's undeniable that all these products come with benefits that you could potentially enjoy when you buy them. For instance, Verified CBD lists no THC in their products which means it's not addictive. The pharmaceutical grading process ensures the products are all natural and organic to get the purest compounds all the time. You also get to choose from different formulations to cater for your condition. The transparency is commendable since it indicates that the company is determined to stand by the quality and value of their products.
Verified CBD Conclusion
Hopefully, this review has been helpful enough to assist you on whether or not to consider Verified CBD as your CBD brand. However, the company remains a good recommendation for those looking to buy 100% American, but don't want to spend top dollar on other premium brands. Most of the customer reviews do indicate an adequate level of satisfaction for both individuals and their pets.

TimesofCBD is the most active daily CBD news publication featuring the latest cannabis industry stories and marijuana market trends. As the leader in CBD-centric content curation, we invite all readers to come for the headlines and stay for the insights. Quality is the top priority when presenting user guides, analyzing product reviews and reporting fact-checked news announcements. All information is for educational and informational purposes only. Disclaimer.
Got news? Email contact@timesofcbd.com