Sunsoil: CBD Company News and Product Review Updates
Sunsoil: Certified Organic Hemp CBD Products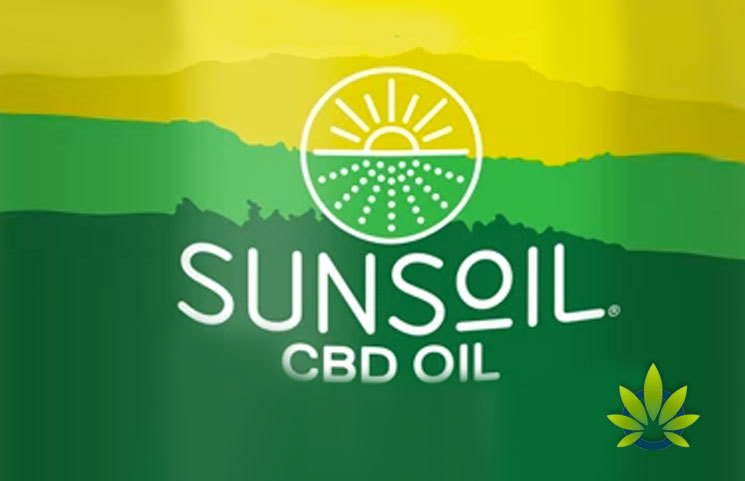 SunsOil is a Vermont-based company that provides high-quality CBD products. It uses USDA-certified organic hemp that the company grows in its own land. The company believes that everyone should have access to safe and high-quality CBD products. This drives SunsOil to grow and cultivate their own organic ingredients. The company also implements laboratory testing of their hemp products. This ensures the highest possible quality and safety of the products.
The company believes in the importance of transparency in cannabis operation. It also partners with third-party laboratories to eliminate bias in the testing of their cannabinoid products. SunsOil views transparent operating procedures as critical to ensuring ethical practices in the farm-to-consumer CBD process.
SunsOil Products
SunsOil offers cannabis consumers with products that feature full-spectrum hemp extract. These are available in capsule, softgel, and tincture formulations. The company also provides organic coconut oil infused with full-spectrum hemp extract.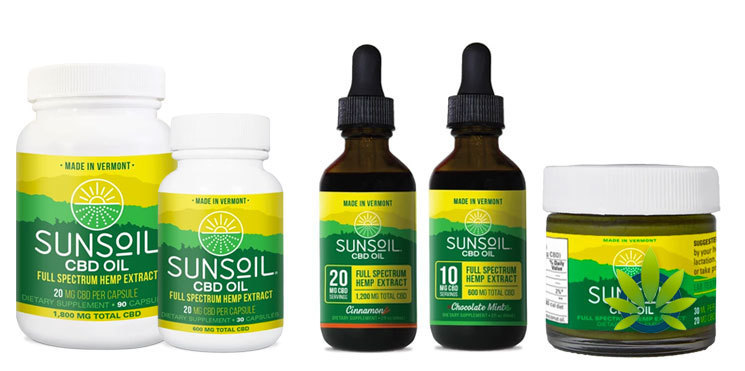 Tinctures: The CBD oil tincture formulation of SunsOil contains two simple ingredients: full spectrum hemp extract and medium chain triglyceride oil. The addition of MCT oil increases the formulation's bioavailability. These are available in three flavors – natural or unflavored, chocolate mint, and cinnamon. The cinnamon variant contains 20 mg of CBD per milliliter. The unflavored and chocolate mint variants only contain 10 mg of CBD. All formulations are safe to give to pets, in addition to human consumption.
Softgel: The SunsOil CBD Oil Softgel contains 20 mg of CBD Oil per softgel. The product is available in two bottle sizes. There's a 90-count bottle and a 30-count bottle. Both features full spectrum CBD. It provides a more convenient way to take cannabidiol.
The capsule formulation of SunsOil CBD Oil is similar to the softgel product. The only difference is in its presentation. It is also available in either a 30-count or a 90-count bottle. Both variants provide 20 mg of CBD Oil per capsule. They do not contain additional hemp extracts aside from the CBD oil, however. The softgel formulation of SunsOil CBD Oil contains the 22 mg of the aerial parts of organic hemp extracts per softgel.
Coconut Oil: SunsOil also provides the CBD Coconut Oil. It contains 20 mg of CBD hemp extract for each milliliter of coconut oil. The company also uses organic coconut oil in the formulation of this product. It already includes a measuring spoon for more accurate measurement of the dose. This formula is safe for both humans and pets. In addition, people can also use the SunsOil CBD Coconut Oil in their recipes.
SunSoil News Update

TimesofCBD is the most active daily CBD news publication featuring the latest cannabis industry stories and marijuana market trends. As the leader in CBD-centric content curation, we invite all readers to come for the headlines and stay for the insights. Quality is the top priority when presenting user guides, analyzing product reviews and reporting fact-checked news announcements. All information is for educational and informational purposes only. Disclaimer.
Got news? Email contact@timesofcbd.com