Source CBD: CBD Company News and Product Review Updates
SourceCBD: CBD Oil, SoftGels, Balms, Vapes, Pets and Skincare Products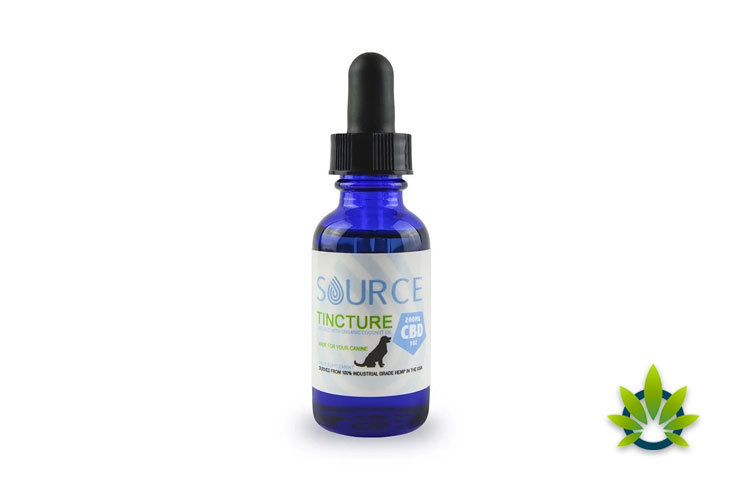 Choosing the right CBD products can be very daunting, especially to first-timers. This is the main reason why the founders of Source CBD established the brand. They wanted to create a resource that people can trust. The company's mission is to provide the people with only the best cannabidiol products.
Source CBD provides open access to the results of its various lab tests. It uses only organic hemp from Colorado-based Folium Biosciences. The brand provides pharmaceutical-grade CBD products, using only nutrient-rich hemp strain. It also employs CO2 extraction methods and nano emulsion technology to ensure quality and better CBD absorption. Source CBD relies on third party laboratories to ensure that its products are safe, effective, and don't contain THC. The company offers a 30-day money back guarantee plus free shipping on certain orders.
There are seven categories in Source CBD's product lineup. These include CBD Oil, CBD Soft Gels, CBD Balm, CBD Vape, CBD for Pets, CBD for Skin Care, and Special CBD Brands. All of these formulations feature broad spectrum CBD, including phytocannabinoids, terpenes, and flavonoids. These work in a synergistic manner to provide the kind of benefits that people expect.
The CBD Oil formulation of Source CBD features four different flavors. There is the Natural Flavor for those who want the earthy taste of natural hemp. For those who want a more pleasant taste, there's Mellow Mint, Orange Blossom, and Summer Lemon to choose from. These come in 1-oz bottles. The Mint, Natural, and Orange flavors contain 500 mg of PCR hemp oil. The Lemon flavor comes with 250 mg of PCR hemp oil per 1-oz bottle.
There are three products in the Soft Gel CBD product lineup of Source CBD. One contains 25 mg of PCR hemp oil and 10 mg of curcumin. It is perfect for relieving pain. The other product contains 25 mg of PCR hemp oil with organic melatonin. This formulation helps in promoting a more restful sleep. There is also a Soft Gel that contains either 10 mg or 25 mg of PCR hemp extract per soft gel.
Source CBD has only one product under its Balm category. This features eucalyptus and lavender essential oils. The balm comes with 500 mg of CBD for the management of joint swelling and pain. It can also be useful in the management of nerve pain, eczema, and psoriasis.
For vape users, there is the Source CBD Oil Vape Pen with Citrus Breeze cartridge. It provides 500 mg of full spectrum CBD, plus the terpenes from citrus fruits. People who suffer from chronic anxiety or chronic pain can use the Vape Pen for more immediate relief of symptoms.
There are two products in the CBD for Pets line of Source CBD. These include a hemp extract-infused dog treat and an oil tincture for pets. The dog treats come in beef flavor and provides 2 mg of PCR hemp extract. A veterinarian formulated the treats. The oil tincture for pets is available in two formulations. One is for large pets and another one is for small pets.
Source CBD also provides a number of CBD-infused skin care products. These include an eye serum, a face serum, a day cream, and a face mask. There are also a night cream and a muscle and joint cream. These products also feature phytocannabinoid-rich hemp extract.
The Special Brands product line of Source CBD includes CBD products from four different brands. These include Black Eye Patches, Glori Blends, NanoCraftCBD, and Crystal Creek. These brands give Source CBD additional resources to help people choose the right products for their needs. The products range from superfoods to eye patches and pain salves to night and day formulas.
Source CBD News Updates
Location: South Carolina
Money Back Guarantee: Yes
Online Web Support: Yes
Phone Number: 866-425-3209
Email: life@sourcecbdoil.com
Official Website: https://sourcecbdoil.com/
This review will be updated as more news become available and inquires get answered. Please leave a quick comment with feedback bellow with any questions or suggestions.

TimesofCBD is the most active daily CBD news publication featuring the latest cannabis industry stories and marijuana market trends. As the leader in CBD-centric content curation, we invite all readers to come for the headlines and stay for the insights. Quality is the top priority when presenting user guides, analyzing product reviews and reporting fact-checked news announcements. All information is for educational and informational purposes only. Disclaimer.
Got news? Email contact@timesofcbd.com