Populum: CBD Company News and Product Review Updates
Populum: Quality Full-Spectrum Hemp CBD Oil And Zen Pets For Cats And Dogs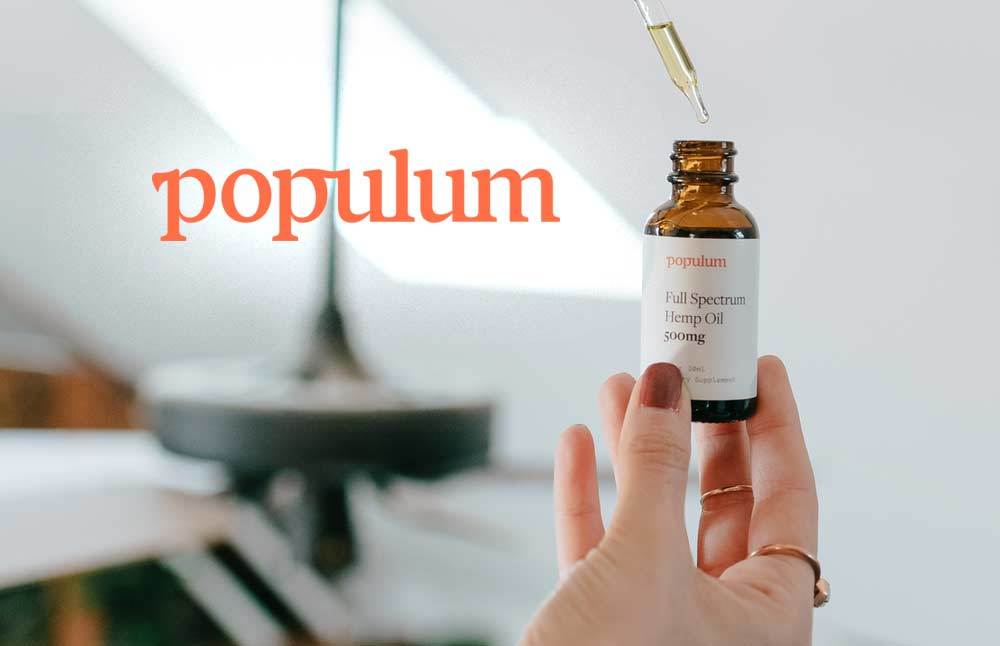 Populum is a company that focuses on developing a wide selection of products from hemp oil. All products are made within the United States, come with a 30-day return policy, and have exclusively natural ingredients.
What Is Populum?
CBD is earning a major place in the health industry with all of the information coming to light now. However, every company is different, and each one provides a perspective in the industry. Populum is a brand that sets itself apart, declaring on the first page of the website, "We were founded to break a stigma. We believe that people have been deprived of the benefits of hemp, and we started Populum with a mission to ensure it is approachable and accessible for everyone."
Populum creates all of their CBD extracts from hemp oil, which contains the natural compounds phytocannabinoid and terpenes. These work with the receptors in the body in the same way that THC does, except that there is no feeling of being "high." Their extracts come from a foundation of being fully researched and have a full-spectrum of compounds.
However, these are things that can be said of nearly any company. To set themselves apart, the company wants to take the stigma off hemp, which they are pursuing with partnerships involving domestic farms and running their products through third-party testing to ensure that it meets the quality levels necessary.
Committing to their quality, the company promises the customer,
"We want you to be happy, and we'll help you through the experience. And if you aren't satisfied after we've given you time to give it a real, honest try, we'll take it back. That's a promise. We're not hiding anything, and you shouldn't have to settle for less."
Centered around the way that they treat their customers, Populum's name comes from the Latin phrase for "the people." They have only been in the industry for two years, but their offer of a risk-free trial makes it easy to test out the effect of CBD on the body before committing to a long-term regimen.
Populum Full-Spectrum Hemp CBD Oil Products
The selection of available products from Populum is minimal, but they offer some of the essentials to get consumers started. With these options, the company aims to break down the stigma that hemp oil and CBD oil has. Read on below to learn about the various products offered right now.
Hemp Oil
Hemp oil is the most basic of remedies found with Populum. The treatment comes in 250mg, 500mg, and 1,000mg concentrations per bottle, and consumers have the choice of a one-time purchase or a subscription. The subscription option saves the user 5% on each purchase.
This treatment helps with the balancing of the nervous system, and it contains non-GMO hemp oil, which the user can consume to get the effects of.
The treatment also includes:
Cold-pressed orange oil
Grapeseed oil
Hempseed oil
Coconut oil
The price starts at $66.50 for the lowest concentration at the monthly subscription price, though the user can change the concentration and delivery options before the order takes place.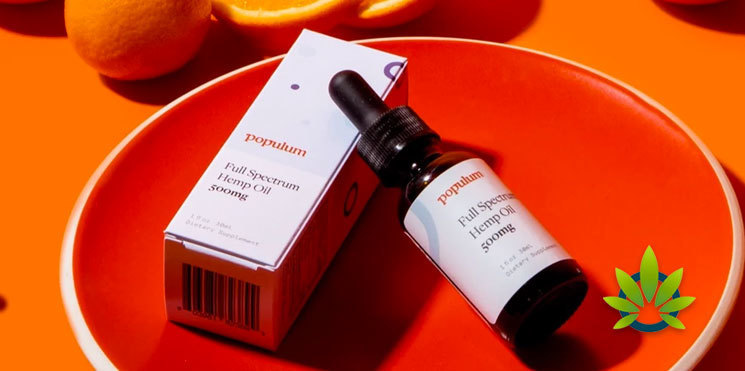 CHECK OUT POPULUM PRODUCTS HERE
| Full-Spectrum Hemp CBD Oil | Prices |
| --- | --- |
| 250mg Full-Spectrum Hemp CBD Oil (8mg/serving) | $59.00 |
| 500mg Full-Spectrum Hemp CBD Oil (17mg/serving) | $99.00 |
| 1000mg Full-Spectrum Hemp CBD Oil (33mg/serving) | $179.00 |
Hemp Rub
The Hemp Rub is a cooling treatment that allows the user to get soothing relief for their muscles and joints. Just like the hemp oil, consumers have the option of either monthly or one-time delivery, but there are no details about the expected dosage.
Along with hemp oil, the rub contains chamomile, arnica, and aloe vera for both healing and a relaxing effect on the body. The monthly cost is $42.75, but consumers can purchase it as a one-time product for $45.00.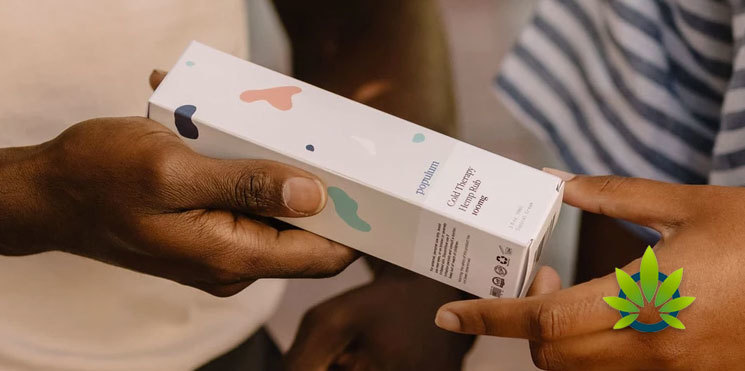 CHECK OUT POPULUM PRODUCTS HERE
| Hemp Rub | Prices |
| --- | --- |
| 100mg Cold Therapy Hemp Rub | $45.00 |
Pet Oil
Just like hemp oil can have a calming effect on a person, Pet Oil is meant for soothing the anxiety for dogs and cats. The treatment is made with hemp seed oil, coconut oil, and full-spectrum hemp extract, and can be purchased under either the monthly subscription ($33.25) or the one-time purchase option ($35.00).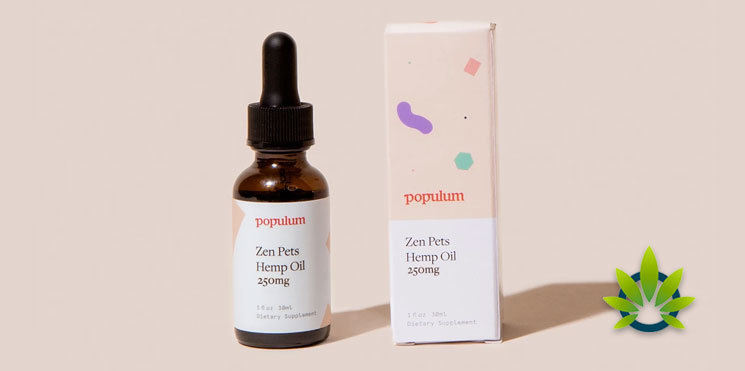 CHECK OUT POPULUM PRODUCTS HERE
| Hemp Oil for Pets | Prices |
| --- | --- |
| 100mg Zen Pets Calming Hemp Oil | $32.00 |
| 250mg Zen Pets Calming Hemp Oil | $54.00 |
Populum Hemp Capsules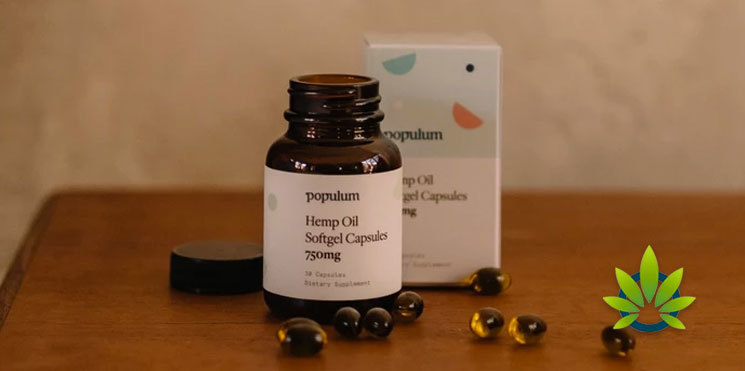 CHECK OUT POPULUM PRODUCTS HERE
| Hemp CBD Capsules | Prices |
| --- | --- |
| 450mg Full-Spectrum Hemp CBD Capsules | $79.00 |
| 750mg Full-Spectrum Hemp CBD Capsules | $109.00 |
Contacting Populum
With all of the different products available through Populum, consumers may find themselves with questions to help them determine the best option for their needs. The team can be reached with either a phone call or an email.
Phone number: 855-872-2772
Email address: support@populum.com
The website also has a live chat option, allowing consumers to converse with an agent in real-time. There are offices in both Tempe, AZ and Manchester, England.
Populum Conclusion
Populum is still a small and young company, but their products zero in on a few ways of getting hemp oil benefits. With a topical and consumable product available, consumers can nourish their inflamed muscles, or they can get the relaxation they deserve. The treatments come with simple instructions and varied concentrations, ensuring that users can get the performance that they need out of the product. The inclusion of a pet product is an added bonus.
Consumers that already have a prescription for their pain or anxiety should consult with a doctor before switching their treatment plan or adding CBD to it.
Populum Compay News Updates

TimesofCBD is the most active daily CBD news publication featuring the latest cannabis industry stories and marijuana market trends. As the leader in CBD-centric content curation, we invite all readers to come for the headlines and stay for the insights. Quality is the top priority when presenting user guides, analyzing product reviews and reporting fact-checked news announcements. All information is for educational and informational purposes only. Disclaimer.
Got news? Email contact@timesofcbd.com