Phivida: CBD Company News and Product Review Updates

- Ad -
Phivida: OKI And VIDA+ Premium Functional Food And Beverage Products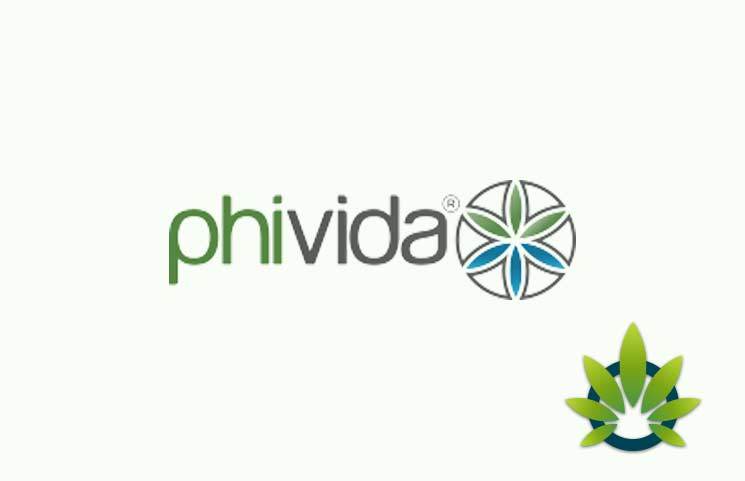 Phivida (pronounced fii-vee-daa) operates as a premium CBD brand offering cannabidiol infused beverages, functional foods, and clinical health products. Under their philosophy of natural balance and wellness, Phivida utilizes an advanced nanoencapsulation technology to produce high-quality CBD products that are not only consistent but also efficient.
Presumably, the nanoencapsulation technology allows for Phivida to convert the lipid-based cannabinoids into many soluble formats thus enhancing the CBD's bioavailability. From there, Phivida infuses the nano-encapsulated CBD into their foods, beverages, and supplement products.
The CBD Brand Shop
Phivida incorporates a sophisticated chain of manufacturing their CBD products. Under Phivida Enhanced Inc, the brand undertakes formulation, manufacturing, and distribution.
Vida Plus
The Vida Plus range of products includes clinical grade CBD products that comprise capsules, sublingual, and full spectrum CBD hemp extracts. Each of these lines of products has a clinical blend of Phivida's high potency CBD coupled with third-party lab testing to ascertain the purity. You can get the CBD oil capsules at Regular, Max, and Pro concentrations. The Hemp CBD oil extracts are also available at Regular (650MG), Max (1300mg) and Pro (2650mg).
OKI
OKI is Phivida's line of functional supplements and beverages infused with the active hemp extracts and advanced CBD compound. The drinks come in two formulations: iced tea and flavored water in four different 16oz bottles with different flavors. The OKI line of supplements present is capsules and tinctures ranging in doses from 600-1800 mg of the Active Hemp extracts sourced from organically grown hemp.
Exploring The Difference With Phivida
From the onset, Phivida communicates as a brand that combines the necessary effort to achieve quality and balance in their operations. For instance, the brand offers multiple products such as iced tea, capsules and even tinctures under a subsidiary to build on item specialization.
Additionally, all of the CBD items are certified organic with no traces of soy, nuts or gluten present. Further, the CBD is sourced through the utilization of a supercritical CO2 extraction process that produces the full-spectrum end product in use.
And if that is not enough Phivida goes a step further to provide educational insights to understanding the use of CBD in different situations. CBD entrepreneurs are also not left out since they can inquire about the possibility of commercial partnerships with Phivida.
But, perhaps the most value we would get from Phivida is their dedication to education, research, and philanthropy towards the communities they serve. Through their range of products, medical practitioners and patients have had the chance to experience quality cannabinoid therapy for their clinical practice. The brand additionally partners with accretive medical research centers and institutions that are fundamental in the cannabinoid science scene.
Phivida Conclusion
Phivida combines some of the quality features that come with leading CBD oil companies. However, we did notice that there was no actual proof for their lab testing claims. Sadly, this means we can't really verify the safety of Phivida products with 100% certainty and would only have to rely on verified customer feedback.
Phivida: CBD Product Updates
VIDA+ EXTRACT REGULAR 600MG (20MG PER SERVING)
VIDA+ EXTRACT ADVANCED 1200MG (40MG PER SERVING)
VIDA+ EXTRACT ULTIMATE 1800MG (60MG PER SERVING)
VIDA+ CAPSULES PRO 30MG – 90 CAPSULES
VIDA+ CAPSULES MAX 15MG – 90 CAPSULES
VIDA+ CAPSULES REGULAR 7.5MG – 90 CAPSULES
Phivida: CBD Company News Updates
Location: 600 B Street, Suite 300 San Diego, CA 92101
Money Back Guarantee: Yes
Phone: (844) 744-6646
Email: customercare@phivida.com
Online Web Support: Yes
Official Website: phivida.com/

TimesofCBD is the most active daily CBD news publication featuring the latest cannabis industry stories and marijuana market trends. As the leader in CBD-centric content curation, we invite all readers to come for the headlines and stay for the insights. Quality is the top priority when presenting user guides, analyzing product reviews and reporting fact-checked news announcements. All information is for educational and informational purposes only. Disclaimer.
Got news? Email contact@timesofcbd.com