Pharma Hemp: CBD Company News and Product Review Updates

- Ad -
Pharma Hemp: Healthy CBD Oil, Sprays, Edibles, Topicals and Pet Products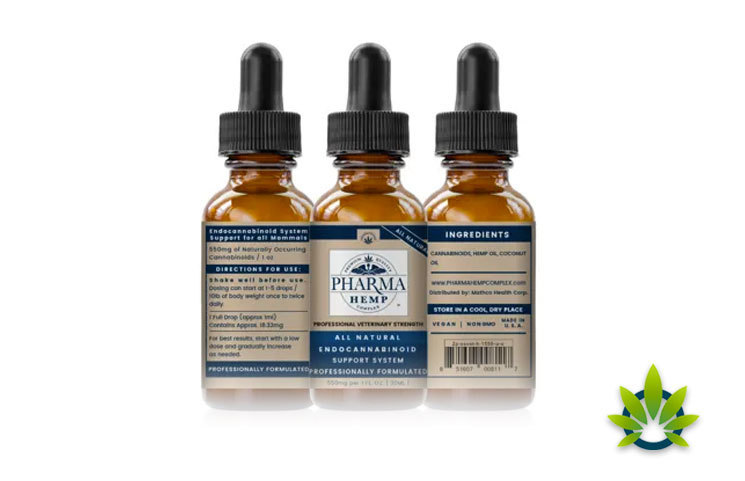 Hemp health Inc. brings to you the highest quality CBD infused products in the market for both you and your pet's mental and physical wellbeing. They are dedicated in preparing the products from an all-natural sustainably sourced full spectrum hemp extract. The products support the endocannabinoid system, which is responsible for homeostasis that balances your entire system.
Testing of Pharma Hemp products
Pharma Hemp CBD products are tested in a certified third party laboratory to ensure quality and potency is as promised and indicated on the label. Only the purest organic ingredients are utilized in the production of these CBD supplements.
25% pure Hemp CBD Gold Oil
This comes to you in syringes of 1g and 10g, containing over 250mg and 2500mg hemp CBD respectively. Due to the full spectrum hemp extract used, compounds such as CBG, CBN and CBDA are also present in addition to CBD. This high quality CBD oil is gluten, peanut, tree nut, preservative, dairy and artificial flavour free hence suitable for each and every person unless otherwise advised by medical physician.
The ingestion of pure hemp CBD Gold oil can be sublingual as well as mixed with favourite beverages or food.
Pharma

hemp Complex CBD oil Bacon Dog Biscuits
With the flavour of bacon, these treats are something your pet won't want to miss. The 25 treats contained in a single pack are infused with 4mg CBD oil each. A maximum of two biscuits daily are recommended for the overall wellbeing of your pet.
Phar

ma Hemp Complex CBD Oil Freeze-

Dried Chicken Pet treats
For all the meat loving pets in your household, this is the best treat for them. Every piece of this awesome treat is infused with just the right amount of CBD oil to suit your furry friends. They are freeze dried in their raw forms and are not contaminated with artificial minerals and synthetic, therefore only pure natural goodness given to your pet.
Benefits of Freeze-dried raw foods
They are high in protein, which is great for stronger muscles
All the natural nutrients are preserved to be obtained by your pet
They are highly palatable and easy to digest
Your pet wont gain unwanted weight as they are low in starch and carbohydrates
Conclusion
Pharma Hemp CBD products are made with you and your furry best friends in mind and can be bought online at www.hemphealthinc.com/shop/
Pharma Hemp News Updates
Location: Delaware
Money Back Guarantee: Yes
Online Web Support: Yes
Phone Number: 760-930-1949 
Email: Sales@mathcohealthcorp.com
Official Website: https://hemphealthinc.com/
This review will be updated as more news become available and inquires get answered. Please leave a quick comment with feedback bellow with any questions or suggestions.

TimesofCBD is the most active daily CBD news publication featuring the latest cannabis industry stories and marijuana market trends. As the leader in CBD-centric content curation, we invite all readers to come for the headlines and stay for the insights. Quality is the top priority when presenting user guides, analyzing product reviews and reporting fact-checked news announcements. All information is for educational and informational purposes only. Disclaimer.
Got news? Email contact@timesofcbd.com