Pachamama: CBD Company News and Product Review Updates

- Ad -
Pachamama: CBD Oils with Kava, Goji Cacao, Green Tea Echinacea and Pain Rub Topicals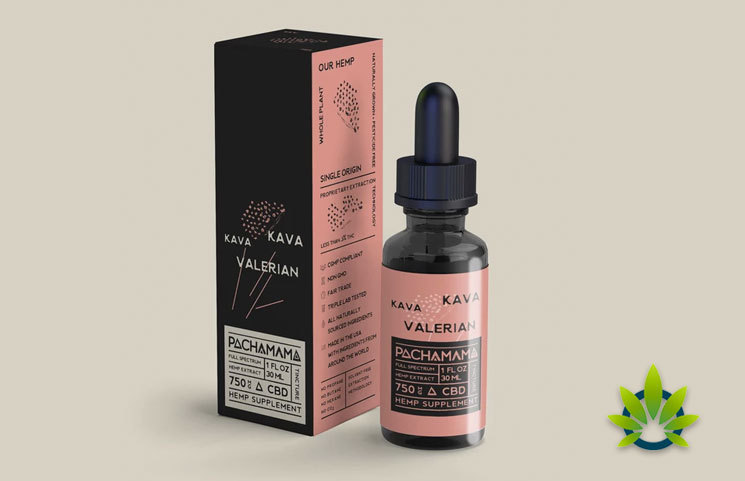 Most CBD brands today come with a story to tell. Whether it be one's personal experience or simply tending to consumers' needs, it is all usually reflected in the quality of the products offered. One brand that started off as a safe space for those looking to recover from drug abuse, now offers CBD merely because of the demand and what they've witnessed upon its ingestion (described as having, "undeniable benefits"). This is none other than Pachamama.
What is Pachamama?
Pachamama is a brand that is on a mission to deliver high quality CBD products. After witnessing CBD benefits for themselves, the team was driven to enter the market. From there, they visited Colorado, established a R&D team and now, use fifth generation proprietary extraction machinery to make the most of each product.
What does Pachamama Offer?
Pachamama offers both isolates and full-spectrum CBD solutions. Their reason for including the latter is because they believe in the synergy it exerts. As per the claims made, a solvent-less extraction method was used in attaining full-spectrum CBD that way neither the cannabinoids nor the terpenes are lost. In terms of the isolates, it supposedly begins with a stainless-steel extractor that separates CBD, then is distilled for pure results. Here are some of its best sellers:
Athletic Rub ($49.99)
The Athletic Rub is a plant-based skin moisturizer that combines 500mg of full-spectrum CBD, shea and cacao butter, and essential oils such as lavender and peppermint plants. Apparently, it was designed for stimulating muscle recovery, while increasing the skin's hydration levels.
Kava Kava Valerian ($74.99 +)
The Kava Kava Valerian combines starting from 750mg of CBD, kavalactones (induces feeling of euphoria and calmness) and valerian (deemed an herbal sleep aid). The latter two combined breaks down the excitatory neurotransmitter, GABA, while ultimately "tuning the mind to a flowing frequency."
The Natural ($74.99 +)
The Natural is a simple solution that combines full-spectrum CBD and MCT oil. Keeping it in its original form appears to be the goal here as not only are its properties being preserved, but also its form and taste as well.
To learn more about Pachamama's ability to deliver products that are deemed gluten-free, vegan-friendly, non-GMP, cruelty-free, CBD-rich and a flavor profile representing authentic fruits, visit: https://enjoypachamama.com/.
Pachamama News Updates
Location: Denver, CO
Money Back Guarantee: Yes
Online Web Support: Yes
Phone Number: 720.828.7699
Email: hello@enjoypachamama.com
Official Website: https://enjoypachamama.com
This review will be updated as more news become available and inquires get answered. Please leave a quick comment with feedback bellow with any questions or suggestions.

TimesofCBD is the most active daily CBD news publication featuring the latest cannabis industry stories and marijuana market trends. As the leader in CBD-centric content curation, we invite all readers to come for the headlines and stay for the insights. Quality is the top priority when presenting user guides, analyzing product reviews and reporting fact-checked news announcements. All information is for educational and informational purposes only. Disclaimer.
Got news? Email contact@timesofcbd.com