Kushly: CBD Company News and Product Review Updates

- Ad -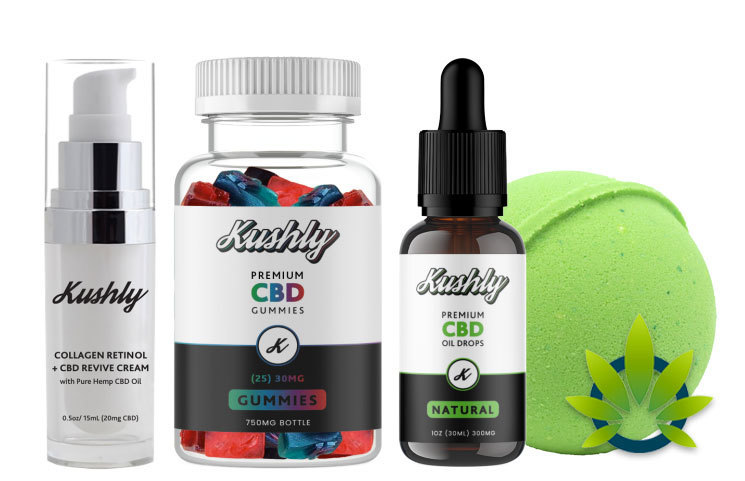 The CBD experience has the potential to be a good one, that is, with the right product on hand. Unfortunately, with so many different CBD brands on the market, it can be a bit of a challenge to find formulas that one can feel good about incorporating into their lifestyle. The good news is that this review may have a prime suggestion, and it is an up-and-coming brand that offers full-spectrum formulas. Called Kushly CBD, this brand offers a wide-range of options.
About Kushly CBD
Kushly CBD is a CBD brand whose mission it is to "lead the industry by giving everyone access to the amazing benefits of high quality, full-spectrum CBD products. We strive to educate the world on the therapeutic benefits of hemp CBD while offering pure, safe, and legal CBD hemp-based products." Individuals can stay abreast of the latest formulas, sales, news releases, and more by the brand by subscribing to its newsletter.
Kushly CBD Extraction Methods
There are a number of qualities to take into account when choosing CBD products, and one of most important is the type of extraction method that the brand implements. In this case, Kushly CBD utilizes solvent-free CO2 extraction. As the brand explains, it uses "CO2 from the air we breathe toe extract the beneficial molecules." The CO2 extraction method may preserve the ultimately purity and quality of the formula so that men and women experience the full qualities tat they are hoping for.
THC Levels
According to the brand's website, it hemp extract products are made from industrial hemp, which features only trace amounts of THC. Also according to the website, the brand indicates that its "products contain less than 0.3% THC."
Kushly CBD Products
As previously mentioned, Kushly CBD offers a wide-range of formulas that users can choose from. As the brand explains on its "Our Products" page, its full-spectrum "CBD products contain the purest source of cannabinoids, antioxidants, and neuroprotectants that help protect and rebalance your body's central nervous system." Here are a few options that users may want to start with:
Kushly CBD Gummies
Kushly CBD Gummies are a delicious and discreet hemp-infused CBD product that provides users with all of the benefits of an edible. The formula contains 750mg of CBD per bottle, meaning there is about 30 mg of CBD per gummy. The gummies are delicious, flavorful, and contain natural fruit extracts that users can truly enjoy from.
Kushly CBD Bath Bombs
Kushly CBD Bath bombs are a luxurious way to relax and de-stress. There are a number of bath bomb options available, such as citrus, eucalyptus, rose, lavender, and more. The bath bombs are all natural, they are made with organic full-spectrum CBD oil, natural mica coloring, and they are non-psychoactive. The products are infused with natural essences for the scents so that users can feel comfortable applying their product to their beauty routine.
Kushly CBD Skincare
Kushly CBD Skincare products are designed to correct skin impurities. They feature gentle and quality ingredients that work to fight off bacteria. They are also rich in CBD oil, which provides users with a soothing and therapeutic effect. A few of the main products in this category include CBD Skincare Facial Cleanser, Collagen Retinol + CBD Revive Cream, and others.
With all of the Kushly CBD products available, users may be able to find formulas that are right for them and their needs, whether it be skincare, edibles, or other options.
Kushly CBD Return and Refund Policy
It is usually useful to be aware of the return policy before purchasing any products. In this case, Kushly CBD's return and refund policy, which is available on its website, reads as follows "If you are not fully satisfied with your purchase, you may request a full refund on the purchase price within 30 days. Customer is responsible for return shipping costs. Product must be returned to receive a refund. Once product is received a refund will be issued."
Lab Test Request
Kushy also features a webpage titled "Lab Test Request." It appears that individuals can look for lab tests for specific products. Generally, lab tests can provide information on the content and composition of a product. Thus, individuals may want to view lab tests as they learn more about products.
Kushly CBD Summary
Overall, those who are looking for CBD products may want to give Kushly CBD formulas a chance. To learn more and to get started, just visit the brand's website today.

TimesofCBD is the most active daily CBD news publication featuring the latest cannabis industry stories and marijuana market trends. As the leader in CBD-centric content curation, we invite all readers to come for the headlines and stay for the insights. Quality is the top priority when presenting user guides, analyzing product reviews and reporting fact-checked news announcements. All information is for educational and informational purposes only. Disclaimer.
Got news? Email contact@timesofcbd.com