Kurvana: CBD Company News and Product Review Updates

- Ad -
Kurvana: CBD Vape Products Review and Company Guide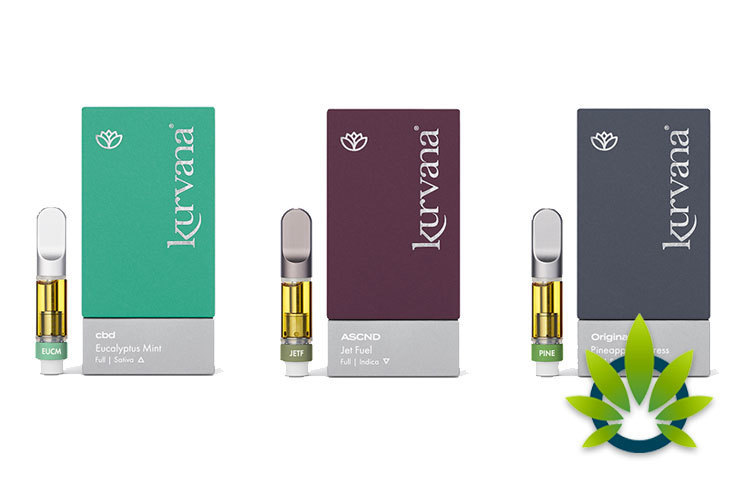 Ever since CBD was reintroduced, consumers were exposed to two delivery mechanisms. The first is the obvious oil, then came vapes. Cannabis vapes are deemed one of the more effective methods of experiencing health benefits due to its bioavailability. This is where it is most fit to introduce Kurvana.
Kurvana prides itself on revolutionizing the cannabis industry through its creative engineering, scientific discovery, and manufacturing. Bringing together a team led by Ph.D. scientists and engineers, they were able to deliver full-spectrum extracts for the ideal vaping experience. Here's what you need to know:
Kurvana was founded in 2014 with the mission to bring the utmost quality to consumers. At the time, the team's frustration in the industry's lack of transparency, accountability, and professionalism is what led them to dig more into matters.
By digging and involving themselves within R&D, Kurvana was not only able to grasp concepts, but they were also able to establish their respective proprietary extraction process, which is believed to preserve the plant's phytochemical properties. Who could forget their 50-step process to purification?!
Kurvana Types of Vape Offered
Kurvana currently offers three lines of vapes which include ASCND, Originals, and cbd, with the fourth one focusing on the hardware, that is, the materials used to create their custom shape and other essentials.
ASCND
The ASCND line of vapes is deemed the most potent oils in the market, as it contains heavy psychoactive properties that create the euphoric feel, while maintaining a smooth, naturally-preserved taste.
This line contains 14 strains options, all being full-spectrum extracts with up to 95 percent of cannabinoids (with terpenes). Three groups of strains are found here, and they are indica (induces bodily sensations), sativa (uplifting and euphoric) and hybrid (a mix of both).
Originals
The Originals was put together for those who appreciate a strain's aromatic and flavor profile. This includes 10 strain-specific options housing up to 85 percent of cannabinoids. Some of the flavors emphasized include Blackberry Kush, Master OG, Original Blueberry, True OG, Grapefruit Kush and Jack Herer to name a few.
CBD
Finally comes a line devoted to CBD, which supposedly includes three all-natural CBD blends, with balanced CBD: THC oils as well. While some products appear to be high in CBD (with minimal THC), others combine the two or carry different levels of each.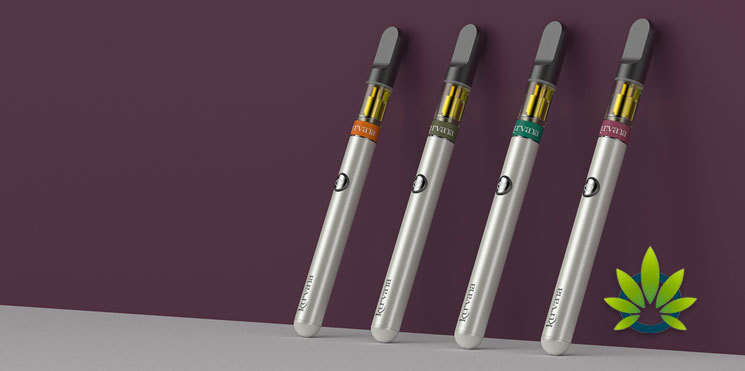 Kurvana Final Wrap-up
Based on the analysis above, it is clear that Kurvana has made the most out of the cannabis plant, including the likes of marijuana and hemp plants. That said, their treatment for both has been the same, with importance placed on bringing out the best in them.
Some of the factors that might draw consumers to Kurvana include raw material that has been California grown, the use of whole plant extraction and CO2 and their commitment to improving quality control and quality assurance protocols.
One thing consumers should bear in mind is the long-term effects of vaping, which have not been discovered. However, recent findings suggest that the presence of vitamin E acetate might lead to illnesses. Therefore, when choosing a brand to stick with, it is crucial that adequate research and inquiries have been achieved. To learn more about Kurvana, visit here.

TimesofCBD is the most active daily CBD news publication featuring the latest cannabis industry stories and marijuana market trends. As the leader in CBD-centric content curation, we invite all readers to come for the headlines and stay for the insights. Quality is the top priority when presenting user guides, analyzing product reviews and reporting fact-checked news announcements. All information is for educational and informational purposes only. Disclaimer.
Got news? Email contact@timesofcbd.com