Kentucky Farms: CBD Company News and Product Review Updates

- Ad -
Kentucky Farms CBD: Safe Product Line?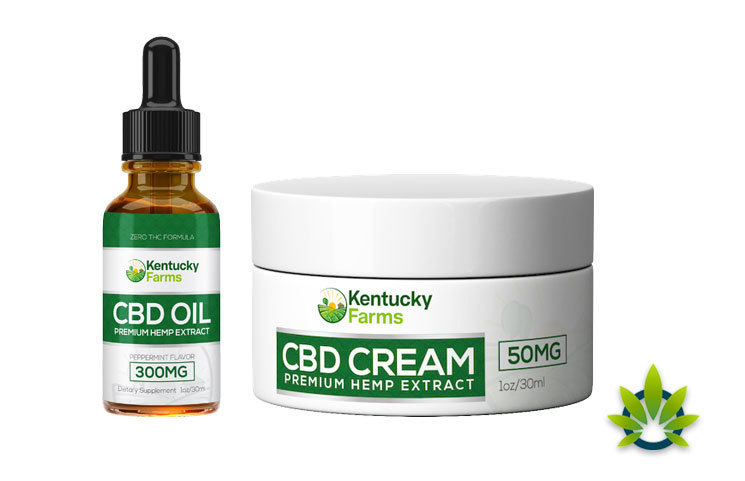 CBD has taken the supplement sector by storm and has prompted a ton of new brands, companies and businesses to release their own products.
The latest alert we received was about a company called Kentucky Farms CBD who offers two individual products:
CBD Oil Premium Hemp Extract (300MG) Peppermint Flavor
CBD Pain Cream (50MG)
There is not much information outside of what else is included or offered in each of these products or any others they have available.
The website sent for review said the product was clinically-validated and doctors approved, but did not mention or reference any details about from who or where.
They did mention high-profile cannabis experts Dr. Sanjay Gupta and Chiropractor Lilly Lyons as people who trust in CBD and the health benefits it can offer.
While common sense should set in, and the CBD effects are widely published, it is currently under-studied and should be third-party lab tested to ensure quality, purity and potency.
Contact Kentucky Farms CBD Company
The official KentuckyFarmsCBD.com website (started in July 2019) has a few contact details listed as well as their Oviedo, FL 32765 location.
Customer Service Phone: (877) 227-1059
Email: kentuckyfarmscs@gmail.com
This review will continue to update once more information is made available about Kentucky Farms CBD. Be sure to leave comments and feedback below with any suggestions you may have regarding this relatively new CBD brand.

TimesofCBD is the most active daily CBD news publication featuring the latest cannabis industry stories and marijuana market trends. As the leader in CBD-centric content curation, we invite all readers to come for the headlines and stay for the insights. Quality is the top priority when presenting user guides, analyzing product reviews and reporting fact-checked news announcements. All information is for educational and informational purposes only. Disclaimer.
Got news? Email contact@timesofcbd.com