Humble Flower: CBD Company News and Product Review Updates

- Ad -
Humble Flower: CBD Infused Skincare Products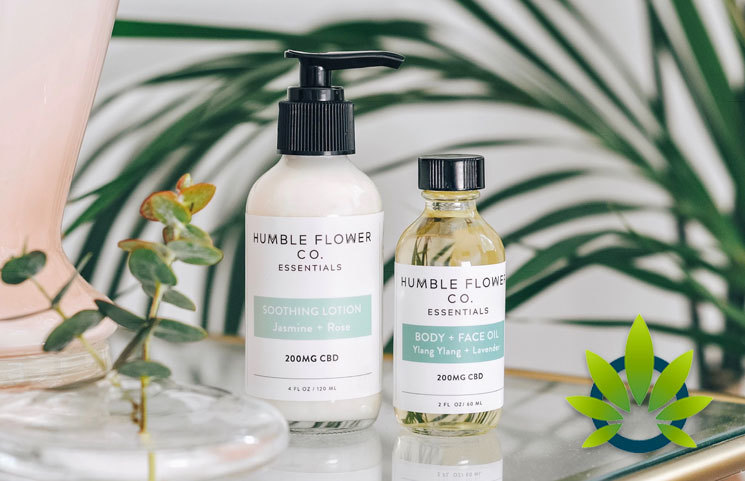 As the name suggests, Humble Flower Co. products are made with humble dedication to offering the best skin care products in the market. An all-woman owned and operated business that focuses about the healing capabilities of cannabis. The best friends decided that what better way than to incorporate this useful substance in everyday skin care products for everyone else to enjoy.
Not only do they use 100% natural ingredients that are legal but are also mindful of the environment, therefore ensuring their products are packaged in recyclable forms. The products are also handmade hence requiring utmost dedication for only the best products to be prepared for you. Humble Flower Co. is dedicated to producing effective CBD infused topicals such as lotions, balms and oils that are all natural.
Humble Flower Products
Humble Flower Balms
Infused with 200mg CBD, they are effective in relieving the affected area of pain and the effects stay on longer than your usual relief balm. Also comprising of organic essential oils such as lavender, clary sage and rosemary together with arnica extracts, their nourishing, anti-inflammatory and relieving qualities are unbeatable.
Humble Flower
Lotions
Like the balms, the lotions are also infused with 200mg CBD. They are gentle on the skin and can contain soft scents or be scentless depending on your preference. For those who love beautiful scents, jasmine and rose-scented lotion is a favorite. Organic spa-quality and quick absorbing, can be used to effectively and discreetly relieve yourself of pain anytime during the day.
Apart from jasmine and rose oil essentials, the lotion also contains sunflower oil, purified water, vegetable glycerine, lavender extracts, vitamin B, Allantoin, tamanu oil, jojoba oil, vanilla among other very natural and nutritious compounds for the skin.
Humble Flower
Oil
Suitable for use on both the face and body, the Humble Flower oil products are infused with 200mg CBD. They also contain lavender and ylang ylang essentials for their naturally healing and calming properties. The oil is super nutritious as is its rich in antioxidants, vitamins and essential fatty acids. The components ensure the skin is not only nourished and protected but also moisturized at all times. The oil is a great deep tissue massage tool.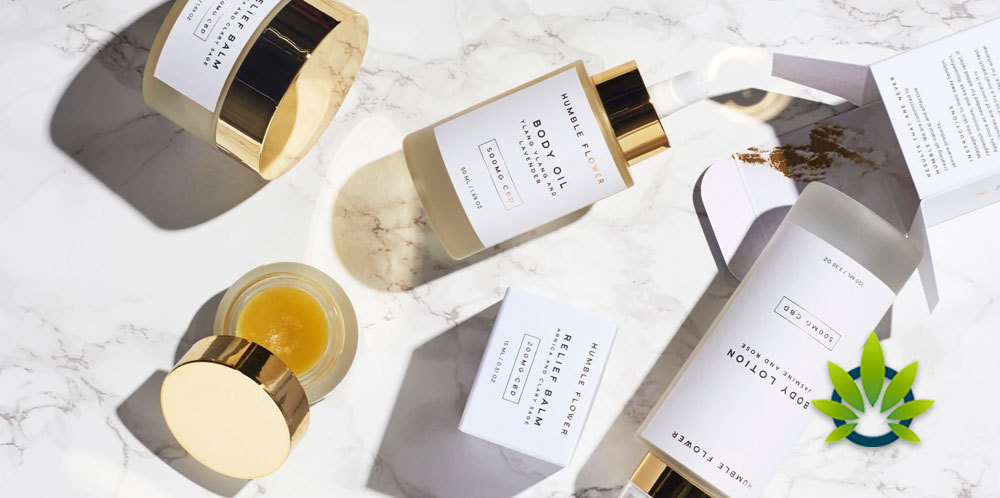 Direction for Using Humble Flower
Depending on your needs or your doctor's prescription, apply on affected area and massage deeply; breathe deeply and relax as you await the aroma therapeutic effects to take charge. Importantly, store the products in a cool dry place away from direct sunlight to maintain nutritive properties.

TimesofCBD is the most active daily CBD news publication featuring the latest cannabis industry stories and marijuana market trends. As the leader in CBD-centric content curation, we invite all readers to come for the headlines and stay for the insights. Quality is the top priority when presenting user guides, analyzing product reviews and reporting fact-checked news announcements. All information is for educational and informational purposes only. Disclaimer.
Got news? Email contact@timesofcbd.com