Cachet CBD: Certified Organic Plant-Based Hemp Cannabidiol Drops, Gummies and Topical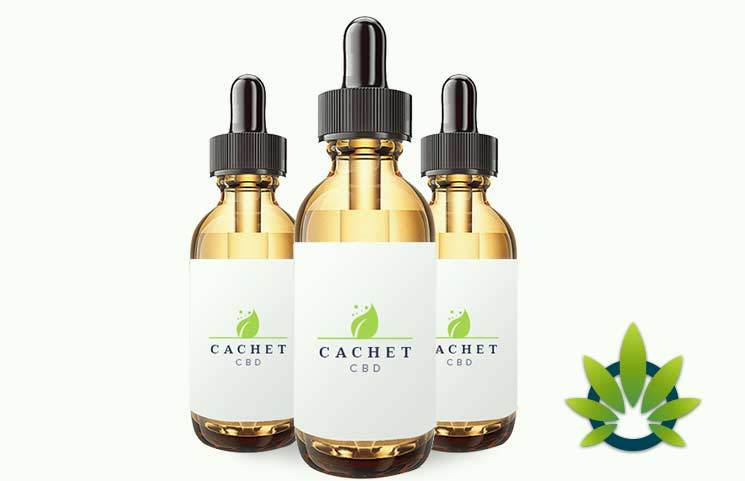 Cachet CBD is a company that provides plant-based CBD extracts in the form of both digestible and topical remedies. The treatments are exclusively available from the website right now.
What is Cachet CBD?
Cannabidiol, or CBD, is a natural chemical compound called a phytocannabinoid that is typically found in hemp. Based on the continual research of scientists, this remedy has shown itself to be a beneficial remedy in both a therapeutic and medicinal way. Ever since the passing of the Farm Bill, and the years preceding it, more companies are arising with CBD remedies and extracts, like Cachet CBD.
Cachet CBD creates certified organic CBD remedies and develops them into a range of different remedies that consumers can use to better their health and overall wellness. According to the claims made on the website, CBD has the power to:
Support the health of the heart
Reduce stress
Soothe anxiety and depression
CBD centers around the concept that it corresponds with the endocannabinoid system in the human body. This system has receptors throughout different bodily system to support and regulate physical processes. By eliciting a response from these receptors, the body can eliminate many common health issues, like anxiety and inflammation.
Along with the information that Cachet CBD provides to help consumers choose a remedy, they also offer education about the use of CBD, though little is made available about their actual remedy. The website states that the company's mission is "to pioneer a new generation of people living a preventative lifestyle." Elaborating, the website explains,
"We plan on achieving this through the science, innovation and premium supplementation we're creating at Cachet CBD. As a team, we have spent over 25 years in the pharmaceutical, health, fitness & supplement market place. We have a passion for helping our customers reach their happy place through proper nutrition. We strive to help you discover preventative health and healing through our products and programs."
Though there are many places on the website to redirect to more information, it is all essentially the same details on the home page.
Products by Cachet CBD
The products are safe for anyone to use, though the process of figuring out the right balance for the individual is a gradual process. However, there are many formulas to target the different benefits that CBD provides. Read on below to learn about some of the treatments that consumers can purchase right now.
Buttery Smooth CBD Cream
This CBD cream targets the pain that the user feels in their muscles, joints, and other areas of the body. Meant to be used as a topical treatment, the CBD is absorbed through the skin and into the bloodstream, so it can take about two hours to feel the full effect. Presently, consumers can purchase this product for $45.00.
CBD Gummy Bears
The CBD gummy bears are a daily remedy for consumers that want the benefits of CBD but prefer not to have the taste that CBD comes with. The remedy caters to consumers with "occasional stress," but it also helps with a less focused approach towards the overall ailments that the body experiences. This treatment can be purchased for $30.00.
CBD Oil Drops
Using a tincture like this product is a simple way for consumers to choose exactly the measurement of CBD that they use. Though there is a dropper that lets the user measure out a typical dose, the liquid state of the remedy makes it easy to increase or decrease the dose to meet the desired dose. This bottle offers three different concentration levels and starts at $60.00.
Contacting Cachet CBD
Even though the product line is small at the moment, customers could still have many questions to ensure that they are using the right remedy for what they need. Right now, the customer service team offers both a phone number and an email address to get in touch.
Phone number: 906-368-4572
Email address: support@cachetcbd.com
For consumers that want regular updates on the remedies that Cachet CBD offers, along with changes to their lineup of remedies, they can submit their email to participate in their Monthly Subscription.
Cachet CBD Summary
Cachet CBD provides limited details about CBD and still has a small product line. Though there are no details about potential growth, these remedies help to ensure consumers get the desired effect both inside and outside of their body, promoting overall wellness.
TimesofCBD always fact checks sources but is not eligible to be held liable for the accuracy in CBD news, medical reports and research guides. Everything here is for educational, informational purposes only. While quality is our priority, no statements found on this website have underwent Food and Drug Administration evaluation. The efficacy of any products or claims made have never been approved by the FDA. No products shall ever be intended to diagnose, treat or cure any disease or prevent any ailment.  Always seek additional medical advice and consultation with a professional healthcare practitioner before considering any CBD.