Kannaway: Quality CBD Hemp Oil Products and MLM Business Opportunity?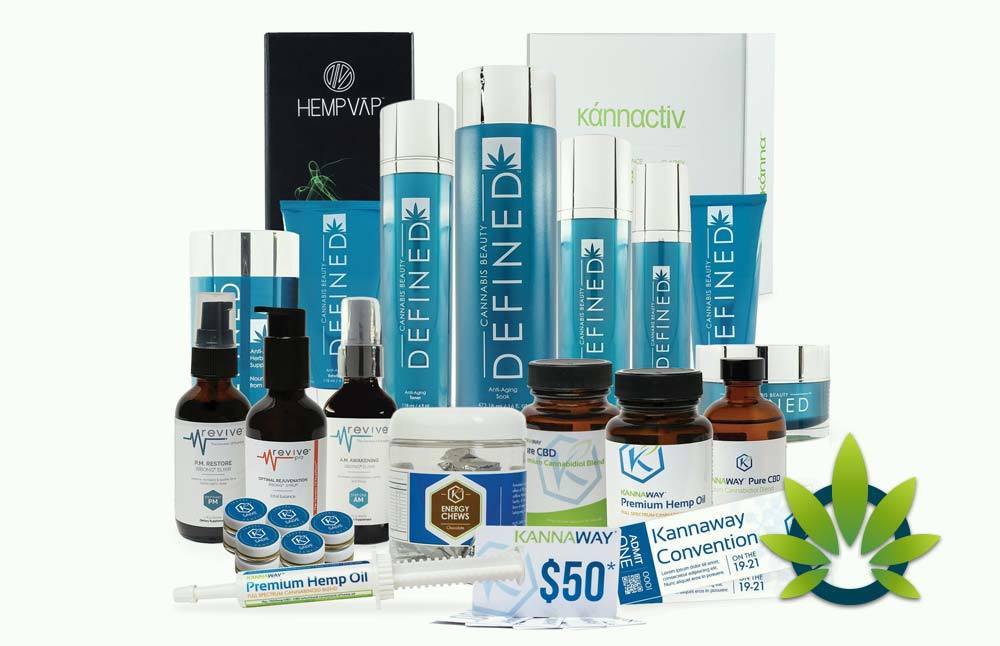 About Kannaway
Kannaway's website describes the brand as "A proud member of the US Hemp Authority, Kannaway is a company that manufactures and markets some of the world's most important product innovations, sourced from one of the earth's oldest natural resources – cannabis" and that its goal is to "help make hemp an essential part of commerce and farming once again." Per the timeline on the brand's website, it became the first publicly-traded cannabis company in the United States in 2009, and in 2019 it had the first CBD products listed on the PDR.
Growth Process from Soil to Sale
The Kannaway website features a section on its hemp growth process from soil to sale. The page provides information including the soil, technique, safety, and education.
Kannaway Source Of CBD
According to the Kannaway website, the company's "hemp origin story begins at a 5th generation hemp farm in the foothills of Northern Europe. Recently, our executive team ventured to Europe to tour this hemp farm, which gave them an opportunity to discover the Kannaway difference first-hand. During the farm tour, the team got the chance to meet our farming partners and even walk through hemp stalks reaching up to a staggering 12 feet tall."
Lab Testing
The purpose of lab testing is to identify information including the composition and purity of a product. Kannaway's website indicates that "Every batch then undergoes our rigorous Triple Lab Testing™ process, examining the properties of our pure CBD hemp oil three times throughout manufacturing to ensure its safety and consistency." According to the webpage on the testing process, the brand's oil is first tested for residual pollutants following harvest, and then by an accredited lab after being imported into the U.S. Then, there is a final stage of testing after the "products are manufactured strictly following Good Manufacturing Practices (GMP) to check for potency and for any possible contamination."
Kannaway

Qualities
Non-GMO Industrial Hemp
The brand's hemp-derived CBD oils are sourced "unique cultivars of high-CBD, non-GMO hemp" and the farming co-op is located in foothills in Europe, according to the brand's website. The website further explains that it "use[s] a specialized, toxic-free SuperCritical CO2 extraction process to remove the CBD-rich oil from the plant in order to ensure a healthy, contaminant-free CBD extract."
Kannaway Bibong
Those who visit the brand's website may come across a term called "BiBong." According to the brand's website, "Bĭbong formulas are specific herbal formulations that have been handed down for centuries through a family line of doctors, and which were once only available to the royal families of East Asia." Some of the BiBong ingredients are licorice root, schisandra fruit, Japanese catnip, ginger root, burdock root, cinnamon oil, cornus fruit, green tea, and Korean ginseng.
One potential benefit of BiBong identified by the Kannaway website is rebalancing Chi, which in Eastern Medicine is "is the main source of energy of all life. Chi flows along pathways in the body called meridians and is stored in major organs."
Kannaway

Products

The Kannaway website features a products section as well, which includes several categories. A few of the product categories are CBD products, nutrition, skincare, essential oils, and pets.
Kannaway Rev!ve AM
Kannaway Rev!ve AM is described on the product webpage  as "carefully formulated with full-spectrum CBD oil, vitamin D3, and our Bibong herbal blend to promote well being and get you out the door each day." It t appears that there are lab results on the product page as well.
Defined Beauty Bundle
Kannaway Defined Beauty Bundle is described on the product webpage as "a complete product bundle for our new Cannabis Beauty skin care line." Per the product description, the products in the beauty bundle has five products: one Burdock & Hemp Cleanser, one Licorice & Hemp Exfoliator, one Ginseng & Hemp Moisturizer, one White Peony & Hemp Serum, and one Green Tea & Hemp Perfecting Mask.
Salve
Kannaway Salve is described on the product webpage as a formula that "contains a unique Bibong herbal formula that works synergistically with hemp oil." Also per the description, the combination of the brand's proprietary East Asian botanicals and hemp oil brings "rich, nourishing moisture to all skin types."
Essential Oils Trio Pack
Kannaway Essential Oils Trio Pack is described on the product webpage as essential oils that "blend the pure essence of luscious botanicals and natural terpenes to inspire the senses and balance the mind." The trio pack has three products: one Energy Essential Oil, one Immunity Essential Oil, and one Tranquility Essential Oil.
The Energy Essential Oil features a blend of botanicals, including bergamot, orange, oregano, rosemary, eucalyptus, and the terpene limonene; the Tranquility Essential Oil features a blend of botanicals including vanilla, chamomile, rose, lavender, and the terpene linalool; and lastly, the Immunity Essential Oil features a blend of grapefruit, lemongrass, rosemary, peppermint, and the terpene Beta-Caryophyllene, according to the product description.
Premium Hemp Oil Capsules
Kannaway Hemp Oil Capsules is described on the product webpage as "With 25 mg of CBD per capsule, our Premium Hemp Oil Capsules are an excellent source of a full-spectrum of cannabinoids, vitamins, minerals, and omega fatty acids. Premium Hemp Oil Capsules are formulated with 200 mg of calcium." Ingredients include "Full-spectrum CBD Hemp Oil, Sodium Biocarbonate, Silicon Dioxide, cellulose, White Willow Bark Extract, Turmeric Root Powder."
These are just a few of the main products that are featured in the Kannway shop.
Kannaway Money-Back Guarantee
The Kannaway website also has a Return and Refund Policy section.
Kannaway 

Summary

This post is just a very general overview of the brand and some of its products.  To learn about the products and the brand, visit its website today.

All information is for general informational and educational purposes only. Nothing should be interpreted as legal or wellness advice.