Zilis: CBD Company News and Product Review Updates
Zilis UltraCell CBD Oil: Safe Full Spectrum Pure Gold Hemp Worth Buying?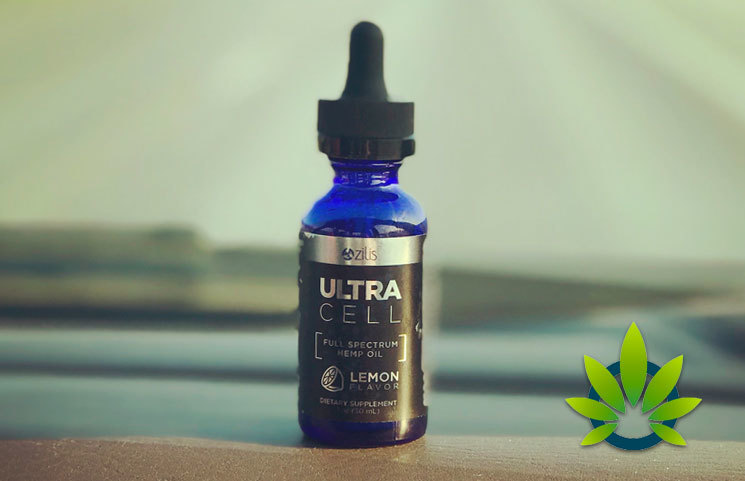 Zilis UltraCell and Pur 7 Hemp Oil are treatments that provide consumers with the therapeutic benefits of CBD oil. Both remedies have challenges available for consumers to show exactly how the products impacted their lives, making them eligible for multiple prizes.
What Is Zilis?
CBD has been a major topic of discussion in the media over the last few years, and with good reason. The substance boasts multiple benefits to the body, including the reduction of inflammation and easing anxiety, just to name a few. Zilis recently came up with some purified products that feature CBD, helping consumers to try out the formula and see the impact it could make in their lives.
The Science Behind CBD
Before it is possible to see how UltraCell can help someone, it's first necessary to explain some details about a network of receptors in the body called the endocannabinoid system (ECS). This system features receptors throughout the body, but the brain and immune system seem to have them in the highest concentration. This system touches on multiple necessary functions, like the ability to sleep and relax, while soothing disruption in the body, like anxiety and inflammation.
As the official Zilis website explains,
"According to PubMed, endocannabinoids, of which there are hundreds, are a class of diverse chemical compounds that act upon brain cell receptors altering neurotransmitter release."
Typically, the ECS has a sufficient number of endocannabinoids it produces, but a deficiency can make everyday functions significantly more difficult. Hemp contains these compounds in high abundance, which is what Zilis has processed to make into their product UltraCell, which is rich with phytocannabinoid.
Unlike the CBD that comes from cannabis, there is no THC present at all in this formula. THC is the chemical that induces a psychoactive state, creating the "high" feeling. By only offering CBD extract in these remedies, consumers will not need a prescription and can take it legally.
How Zilis Is Different
Most hemp oil companies specifically use "isolated portions" from the original plant, according to the website. However, the formulas that consumers will get with Zilis offer a "full spectrum" of substances, which means that it sources cannabidiol specifically.
Zilis says that their UltraCell products include,
"over 400 biologically active compounds, including CBD and an entourage of other cannabinoids, flavonoids, terpenes, vitamins, fatty acids and minerals."
UltraCell technology makes it possible to dissolve oil within the body to absorb the benefits that CBD provides. Working together, liposomes and micelles both allow for time-release delivery and fast delivery.
Zilis Products 7-Day Health Experience Challenge
UltraCell
Though it looks like consumers have the option of purchasing UltraCell directly, the website is featuring a seven-day challenge right now. The rules are simple – use the product for seven days, send in a video, and enter to win.
There's limited information on exactly what the challenge is to prove, but the website described the challenge as this:
"Everyone has a desire to improve in some way. Ask yourself: What areas of my health do I want to support? If you could experience a difference in only seven days, would you be willing to give it a shot? This is what our challenge is all about. We invite you to get started today!"
During the competition, the user needs to follow the directions on the container of the product for seven days without changing any part of their diet or activities. Most of the website simply says that users are able to feel better, so this may be a testimony that they need to document on video, but additional details are not available.
The winner of this competition is eligible to win up to $100,000 annually in prizes. The prizes could be additional Zilis products, travel, or cash, but the actual breakdown of the reward is not shown. Furthermore, there is no range of dates for the challenge.
Pur 7 Hemp Oil
The Pur 7 challenge is the exact same competition as UltraCell. The only difference in the descriptions is that the directions for Pur 7 are included, which only involves taking a dropper full of the liquid sublingually, holding it under the tongue for about 45 seconds before swallowing. The challenge offers the same prizes and requires the same video, and also omits the same deadline as the UltraCell.
Buying The Zilis Products
When making a purchase, consumers are offered two different kinds of UltraCell remedies – an oral treatment and a topical treatment. The topical treatment includes an essential oil blend and aloe vera, enhancing CBD's ability to soothe soreness. The oral formula is meant for improving sleep, reducing anxiety, and other internal issues.
The only way to gain access to the pricing information for the formula is to become a customer, which requires an "ambassador" to sign up. An ambassador, in this situation, would just be anyone that sells the product individually. Unfortunately, this is another area that the website is lacking, because they also don't have access to a database that would direct them to an ambassador.
The website for the Pur 7 remedies doesn't presently have an ordering page for the product.
Contacting Zilis
Considering the products that Zilis makes, it may help to reach out to a customer service agent for any clarification or other needs. The customer service team is available by phone call or email.
Phone number: 214-705-3702
Email address: support@zilis.com
Zilis Summary
Zilis UltraCell and Pur 7 both seem like products that would benefit consumers. The thorough amount of detail on the website shows that the company has done its research. However, since the actual ability to order the remedies is fairly important, consumers may be better off reaching out to customer service.
Zilis: CBD Product Updates
Zilis UltraCell
Pur 7 Hemp Oil
Zilis: CBD Company News Updates
Location: 415 US Hwy 377, STE 2020 Argyle, TX 76226
Money Back Guarantee: Yes
Phone: 214-705-3702
Email: support@zilis.com
Online Web Support: No
Official Website: zilis.com/

TimesofCBD is the most active daily CBD news publication featuring the latest cannabis industry stories and marijuana market trends. As the leader in CBD-centric content curation, we invite all readers to come for the headlines and stay for the insights. Quality is the top priority when presenting user guides, analyzing product reviews and reporting fact-checked news announcements. All information is for educational and informational purposes only. Disclaimer.
Got news? Email contact@timesofcbd.com