West CBD Oil: CBD Company News and Product Review Updates

- Ad -
West CBD Oil: Quality Full-Spectrum CBD (Cannabidiol) Health Products Store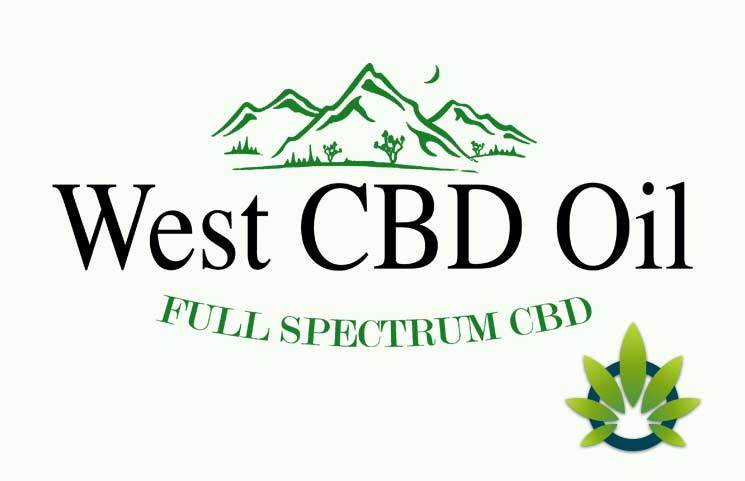 Taking care of one's health and wellness is a tough task, especially when there are so many different methods and options that can help men and women do so. The key to experiencing the therapeutic benefits that users are aiming for is to use high-quality, reliable, and effective formulas that users can count on. Those who are looking for something new and potentially effective may want to give a CBD formula a chance. CBD, also known as Cannabidiol, may be able to provide users with therapeutic qualities and a range of other benefits. With that, this review would like to introduce West CBD Oil.
About West CBD Oil
West CBD Oil is described as a brand "focused on bringing to consumers the best products to the market that use only the legal hemp-derived CBD. These products are easily administered and optimize the most efficient uptake of the active ingredient, Cannabidiol." With the brad's products, users may be able to experience optimal effects that they can be fully satisfied with. Very few brands on the market are able to provide the same level of support, which is why West CBD Oil may be just the right option for one's needs.
Full-Spectrum CBD Oil
There are a number of qualities to be aware of when choosing a CBD brand, and one of the most important is the type of CBD oil used. Products feature either CBD isolate or full-spectrum oil. The latter category is often regarded as more effective due to the inclusion of fatty acids, cannabinoids, and a range of other key substances that isolates are stripped form. The full-spectrum CBD oil is bound to enable men and women to experience the full benefits that the formula has to offer and in the best way possible.
Using West CBD Oil
A common concern that most CBD oil customers have has to do with the right dosage amount. As West CBD Oil explains, there is no easy answer when it comes to dosage. The brand recommend starting with a serving size of ten drops, and even so, it may also be helpful to experiment with serving sizes so that users can determine what feels right and works well for them. The amount of CBD that users prefer often varies as well, from 5 and anywhere to 25 drops. By experimenting with the amount of drops, users can have an easier time to find what works well for them.
West CBD Oil Products
West CBD Oil offers a number of formulas that users can be satisfied with. With all of the formulas available, users are bound to find product options that work well for them. In this case, the brand offers a number of formulas in categories such as bath bombs, gummies, pet products, salves, and tinctures. Here is an overview of the brand's formulas so that users can find out what works well for them:
Full-Spectrum Hemp Gummies
These gummies are ideal for those who are have a sweet tooth, and are looking for a CBD formula as wells. As the brand explains, the gummies "will kick your anxiety into oblivion." The CBD in the product addresses one's nervous and endocannabinoid systems. As users add the product to their lifestyle, they may experience effects upon their mood, hunger, pain, and memory. The gummies come in a number of flavors, such as orange, grape, fruit punch, lemon, and water melon. The ingredients are positive as well and users can view all of them on the brand's website.
CBD Bath Bombs
West CBD Oil Bath Bombs are a soothing, relaxing, and comforting addition to anyone's bath routine. The CBD in the products readily absorbs into one's system as they are in the tub. When one uses the bath bombs, they may experience direct relief and pure relaxation that leaves them feeling comfortable, satisfied, and in good condition. In addition to the CBD, the bath bombs also contain high-quality and nourishing essential oils. With such quality ingredients, users can feel good about adding these bath bombs to their lifestyle.
CBD Hemp Oil
West CBD Oil CBD Hemp Oil is a quality formula with a rich flavor. In addition to the CBD, the product also contains a hint of honey and a range of terpenes that are able to provide users with the full support that they are aiming for. The formula is also organic, non-psychoactive, and it offers a range of natural and quality relief. A few of the main ingredients in the product include full-spectrum raw hemp oil, Colorado local honey, and real terpenes.
CBD Wowzer Relief Balm
This CBD balm may be able to address issues such as joint stiffness, muscle pain, fatigue, and discomfort. With this formula, users can overcome the soreness from sports and past injuries so that they can regain an active and energetic lifestyle. Very few CBD brands are able to provide the same level of support, which is why this formula may be just the right go-to option.
West CBD Oil Return Policy
The brand's return policy enables users to return the formula within 30 days of receipt. The product must be unopened and have the seal intact. Products that have been opened cannot be returned. Thus, if one is dissatisfied with the product, then they cannot have a return processed.
West CBD Oil Summary
Overall, those who are interested in a high-quality, reliable, and potentially effective CBD brand that may be able to provide men and women with the full support that they are hoping for may want to try West CBD Oil. To learn more about the brand and to get started, just visit the brand's website today.
West CBD Oil: CBD Product Updates
CBD Hemp Oil 100mg
CBD Oil for Pets (15 mL) 75mg
CBG Oil Blueberry (15 mL) 250 mg
CBG Oil Blueberry 1000mg
West CBD Oil: CBD Company News Updates
Money Back Guarantee: Yes
Phone: (775) 375-0415
Online Web Support: Yes
Official Website: westcbdoil.com/

TimesofCBD is the most active daily CBD news publication featuring the latest cannabis industry stories and marijuana market trends. As the leader in CBD-centric content curation, we invite all readers to come for the headlines and stay for the insights. Quality is the top priority when presenting user guides, analyzing product reviews and reporting fact-checked news announcements. All information is for educational and informational purposes only. Disclaimer.
Got news? Email contact@timesofcbd.com