VALO Living: CBD Company News and Product Review Updates

- Ad -
VALO Living: CBD Oil Tinctures, Softgel Capsules, Skincare Topicals and Pets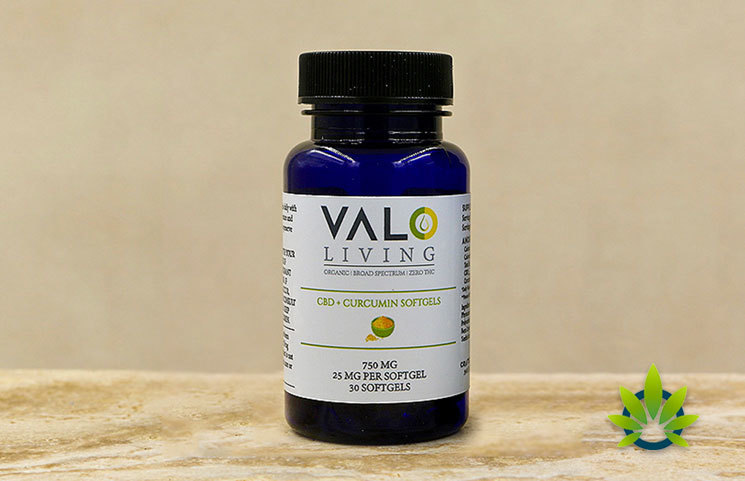 VALO Living takes pride in its meticulous process of crafting premium-quality CBD products with care. It features zero-THC CBD products that possess a broad spectrum of activity. The company uses only ingredients that farmers grow organically. This provides consumers with the peace of mind they need whenever taking any of VALO Living's CBD products.
Based in Phoenix, AZ, VALO Living aims to provide CBD consumers with CBD oil products that they can trust. They have formed partnerships with some of the country's best and most reputable hemp growers in Colorado. It also employs a 7-step process to make sure that its CBD products are some of the best. The company strongly adheres to its commitment to quality in the promotion of overall wellness and health for everyone.
VALO Living provides 4 distinct CBD product lines. These include tinctures, salve, face mask, and softgel capsules.
The softgel formulation of VALO Living provides 25 mg of THC-free, cannabinoid-rich hemp oil. It also includes 1 mg of melatonin and caryophyllene. These ingredients provide a wide variety of therapeutic effects, including the management of anxiety and the promotion of a more restful sleep.
VALO Living's CBD Tincture product line is available in Mint, Orange, and Natural flavors. All three products contain zero THC, while also featuring broad spectrum CBD oil. The formulations include a number of terpenes that help support the therapeutic effects of phytocannabinoids. VALO Living formulated the CBD Oil tinctures for oral use. However, one can also use it as a topical application.
The Face Mask product of VALO Living is perfect for people who wish to nourish, revitalize, and hydrate their skin. It contains 10 mg of hemp oil extract. It also features a number of essential oils, like rosemary, black licorice, and Anthemis nobilis flower. These work together with CBD oil in the promotion of a healthier and more vibrant skin.
VALO Living's Salve formulation features pharmaceutical-grade CBD oil. It contains medium chain triglycerides, beeswax, eucalyptus essential oil, and lavender essential oil. It is a product that VALO formulated for fast relief from muscle discomfort and joint pain. It can also help promote better skin health.
VALO Living News Updates
Location: Arizona
Money Back Guarantee: Yes
Online Web Support: Yes
Phone Number: (800) 760-0146
Email: info@valoliving.com
Official Website: https://www.valoliving.com/
This review will be updated as more news become available and inquires get answered. Please leave a quick comment with feedback bellow with any questions or suggestions.

TimesofCBD is the most active daily CBD news publication featuring the latest cannabis industry stories and marijuana market trends. As the leader in CBD-centric content curation, we invite all readers to come for the headlines and stay for the insights. Quality is the top priority when presenting user guides, analyzing product reviews and reporting fact-checked news announcements. All information is for educational and informational purposes only. Disclaimer.
Got news? Email contact@timesofcbd.com