Truth Nutrition: CBD Company News and Product Review Updates

- Ad -
Truth Nutrition: Full Spectrum Super Hemp Oil CBD Extract Tincture And Capsules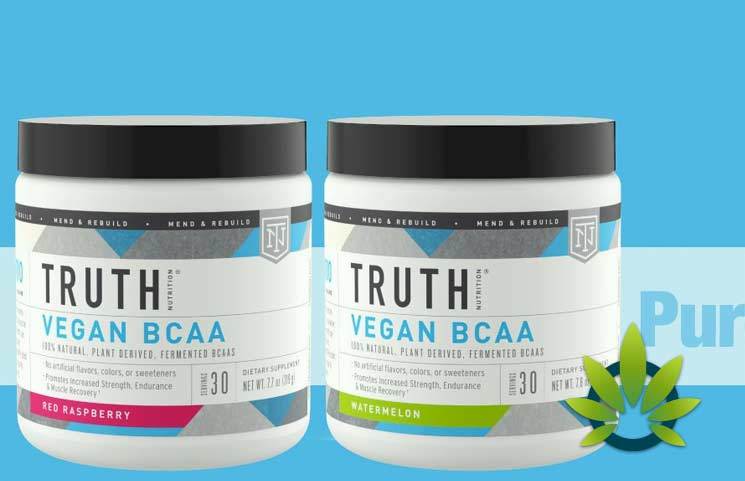 About Truth Nutrition
Truth Nutrition is a brand that is focused on providing men and women with products that meet high-quality standards and that are free from substances such as artificial flavors, and coloring.  As the brand's website explains, " Our products are always comprised of the purest, highest quality ingredients. They never contain any artificial coloring, artificial flavoring, artificial sweeteners, or unnecessary fillers. Each and every one of our products has been carefully and intelligently designed to deliver superior performance for a specific purpose. In doing so, we strive to create a base of loyal and knowledgeable, lifetime Truth Nutrition members "
The two hemp formulas, called Super Hemp Oil CBD Capsules and Super Hemp Oil CBD Tinctures, are options that men and women may want to learn more about.
Full-Spectrum Hemp Oil
The type of hemp oil used by brands varies. Some opt for isolate and others for full spectrum.  Full-spectrum hemp oil  differs from isolate in that it may still contain cannabinoids and terpenes. Isolate, on the other hand, is generally pure canabidiol. By taking the time to learn what works for them, individuals may find products that help them experience the benefits of CBD. In terms of Truth Nutrition, it appears that it offers full-spectrum formulas.
Colorado-Grown Hemp
The source of the hemp used in a brand's products is equally as important as the type of hemp oil. In this case, Truth Nutrition's CBD products are made with hemp that is sourced from Colorado. The hemp is grown in good conditions on a family owned farm. As the brand explains, the farm is 100% organic. This may mean that the farm does not use any pesticides or chemicals when growing the hemp, which may be more effective for the overall end product because it is free from substances that can ruin the quality.
Lab Tested
Another key quality to be aware of when choosing a CBD formula is that it is lab tested by a third party. Though the brand does not state it outright, it may be possible to contact it in order to view the lab tests. The lab tests at least provide a level of transparency that other brands do not provide. Generally, lab tests provide information on the composition and components of a product so that individuals can better understand the product.
Truth Nutrition CBD Formulas
As previously mentioned, Truth Nutrition offers two different types of CBD formulas. The CBD products are Super Hemp Oil CBD Capsules and Super Hemp Oil CBD Tincture. These two products are prime options for those who are looking to add CBD to their lifestyle. Here is an overview of each product so that users know what to expect:
Super Hemp Oil CBD Capsules
These capsules are a natural health product that harnesses the power of phytocannabinoids. The capsules are made from full-spectrum and industrial-grade hemp cannabinoid oils that fit well into one's daily routine. As the product description indicates, "they are easy to add to your supplement routine and help provide support for normal, everyday stresses* and recovery from exercise.*" Each capsule contains 30 mg of cannabinoids per capsule.
Super Hemp Oil CBD Tincture
This tincture is an innovative product that also harnesses the power of phytocannabinoids. The formula is made from high-quality and full-spectrum hemp oil. As the product description explains, it can "help provide support for normal, everyday stresses* and recovery from exercise*.
These are two of the main products offered by the brand. The main difference between the two is the delivery form – one is a tincture, and the other is a capsule. Thus, whether one chooses one or the other depends upon one's preference. Capsules may be easier to use and more convenient for those who maintain an on-the-go lifestyle.  Ultimately, a CBD product purchase is a personal decision. Individuals should also keep in mind that there are no guarantees when it comes to products – they tend to work differently for each person.
Truth Nutrition Return Policy
Before choosing any brand, it is important to understand the return policy. The return policy is available on the brand's website. Generally, though, the page reads in part, "If for any reason you are dissatisfied, please contact the Truth Nutrition Customer Support Team. Our Team will work with you to determine how we can best meet your needs."
Truth Nutrition Summary
Overall, those who are interested in a quality formula that could work well to provide comprehensive daily support may want to give Truth Nutrition's CBD products a chance.
Truth Nutrition: CBD Product Updates
NATURALLY FERMENTED VEGAN BCAAS
VEGAN PRE WORKOUT
Truth Nutrition: CBD Company News Updates
Location: Not Available
Money Back Guarantee: Yes
Phone: Not Available
Email: Not Available
Online Web Support: No
Official Website: truthnutrition.com/

TimesofCBD is the most active daily CBD news publication featuring the latest cannabis industry stories and marijuana market trends. As the leader in CBD-centric content curation, we invite all readers to come for the headlines and stay for the insights. Quality is the top priority when presenting user guides, analyzing product reviews and reporting fact-checked news announcements. All information is for educational and informational purposes only. Disclaimer.
Got news? Email contact@timesofcbd.com