T.R.U. CBD: CBD Company News and Product Review Updates

- Ad -
T.R.U. CBD: Full-spectrum CBD Oil Tinctures, Capsules and Gummies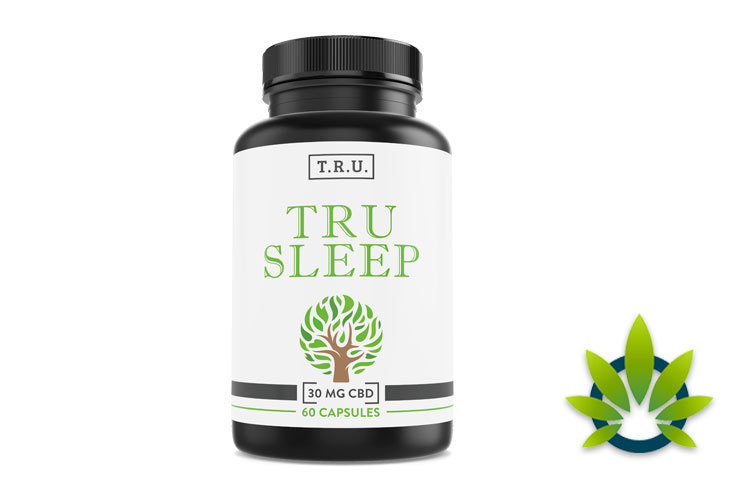 T.R.U. CBD envisions itself as a leading provider of safe and high-quality CBD products. It aims to promote the many benefits of CBD to everyone so that people will be able to lead healthier and happier lives. T.R.U. CBD is the brainchild of American songwriter and rapper, 2 Chainz. The company has its headquarters in Newnan, Georgia. They also have partnerships with ethical hemp growers in Oregon.
The brand produces all of its offerings in ultra-modern facilities. They subject all raw ingredients and materials to rigorous testing to ensure the highest possible quality. The finished products also undergo rigorous testing and analysis by accredited third-party scientific laboratories. This help make sure that the products delivered to consumers are only the best.
The T.R.U. CBD Oil Tinctures are available in a wide range of formulations. From 250 mg to 5000 mg, there is a strength of CBD oil to address the specific needs of a growing cannabis market. The Tincture formulation of T.R.U. CBD contains full-spectrum CBD oil. It can range from as low as 16.67 mg to 33.33 mg per serving. In addition to CBD oil, the tinctures also feature MCT oil. These products are good for managing depression, anxiety, and pain.
The CBD capsules of the company come in a different branding strategy. They are available in formulations for Stress, Joint Pain, and Sleep. The Stress CBD Capsules feature 15 mg of full-spectrum CBD as well as B vitamins, L-theanine, and a blend of botanicals. These can help fight stress. The Joint CBD Capsules of the company come with 15 mg of full-spectrum CBD, glucosamine, MSM, turmeric, and Boswellia serrate. These substances can help improve the health of the joints while addressing inflammation. The Sleep formulation of the T.R.U. Capsules come with melatonin, lemon balm, and passionflower. These are in addition to 15 mg of full-spectrum CBD.
The T.R.U. CBD Gummies contain 10 mg of full-spectrum hemp oil, vitamins, and minerals. It also includes inositol and choline for general health. The CBD Mint preparation features 10 mg of full-spectrum CBD, calcium, and magnesium. It offers a more convenient way to consume CBD.
T.R.U. CBD Products also offer two products for pain relief. These include the CBD Pain Sticks and the CBD Pain Cream. The Pain Sticks come with 15 mg of CBD while the Pain Cream contains 500 mg of CBD. Both contain other natural ingredients for added pain relief.

TimesofCBD is the most active daily CBD news publication featuring the latest cannabis industry stories and marijuana market trends. As the leader in CBD-centric content curation, we invite all readers to come for the headlines and stay for the insights. Quality is the top priority when presenting user guides, analyzing product reviews and reporting fact-checked news announcements. All information is for educational and informational purposes only. Disclaimer.
Got news? Email contact@timesofcbd.com