Suu Kuu: CBD Company News and Product Review Updates

- Ad -
Suu Kuu: Quality CBD Oil Tincture Blends, Salves And Balms From Organic Hemp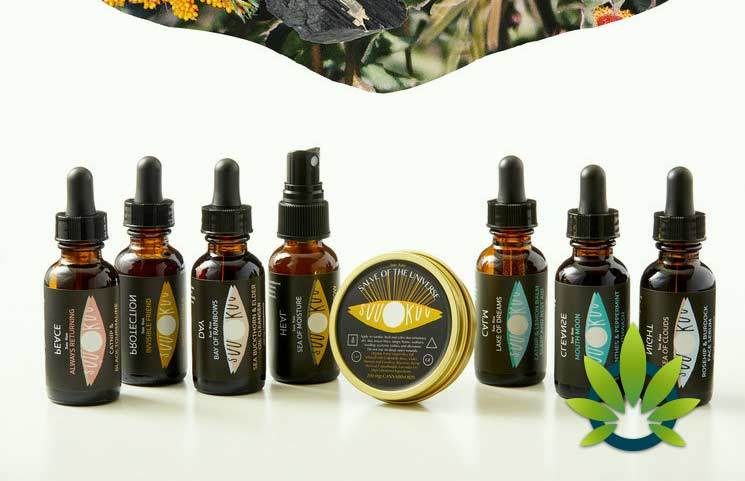 Suu Kuu is a company that develops "high vibrational plant medicines" that include the use of organic CBD extract from hemp grown in Colorado. The brand offers their products directly from the official website or through a qualified wholesale retailer.
About Suu Kuu
When choosing a product that uses CBD, the biggest decision is not the type of product that someone wants to use or even the concentration. Instead, consumers need to examine different companies to ensure the one that they select will give them the quality that they desire. That is what Suu Kuu is here for.
On their title page, the creators introduce their company simply – "We hope to guide you to wellness." All of the remedies developed by Suu Kuu are made with sun-grown hemp extract from Colorado, which is rich with CBD. Balancing out the desired effects, the company adds organic herbs, but stays away from essential oils. The reasoning can be found in the FAQ section, where Suu Kuu explained, "We want our blends to be accessible to those with sensitivities to essential oils. We also like the option for customization by adding your favorite oils into our products."
The brand is still fairly new, having only been established last year by an herbalist named Erika Hanson from West Michigan. She creates "high vibrational plant medicines," formulated to assist consumers with their physical and mental needs, and some are even created to work with other ingredients. To develop this extract, the company uses an CO2 extraction method to reduce the use of chemicals and maintain as much of the included terpenes and compounds that naturally occur in the hemp plant. After production is completed, the remedies are sent off to an independent lab to be tested.
Suu Kuu Products
Now that there is a little background about the company, let's discuss the products. All of the remedies are designed in a size that can be kept at home or permissible to go through airlines with baggage. The different treatments provide a variety of experiences, even though the remedies are somewhat limited right now.
Read on below to learn more about the different products that Suu Kuu offers.
The Giving Tree CBD Ror Recipes
The Giving Tree is an MCT oil that allows consumers to blend a CBD tincture into their drinks or baking. The remedy is designed in a way that it can just be taken sublingually as well, though the company advises shaking up the oil before using. One dropper full of The Giving Tree CBD will give the user 20mg of CBD, though they can adjust accordingly for whatever reason they are taking it.
Mouth Moon Mouthwash Concentrate
The Mouth Moon Mouthwash takes on the benefits of healing that comes with CBD and uses it to treat any pain or issues in the mouth. The remedy is designed to treat a sore throat, a toothache, or even inflammation. It works as an anti-fungal and anti-septic, so it can be used alongside a health oral hygiene routine as well. To prepare the liquid, the user should have a mouthful of water before using one dropper of the liquid. Swish it around the mouth for about 60 seconds before spitting out to get the whole effect.
Lake Of Dreams Sleep And Rest Aid
The stress-relieving qualities of CBD are well-documented, and that's what the Lake of Dreams tincture capitalizes on. According to its description, the product is made to "bring inner gladness," while eliminating toxins, reducing inflammation, and providing a serene mood that can help the user reduce restlessness when they want to sleep. Consumers are also encouraged to use this product to relax for a morning meditation, though they will need to dilute the remedy in an ounce of water before drinking.
Sea Of Crises Lip Balm
While there are many skincare companies infusing their remedies with lip balm, the Sea of Crises lip balm speaks for itself, using a blend of hemp, rose, lavender, and plantain to give it the reparative effects. The treatment is helpful for consumers with dry lips, introducing a smooth moisture with organic olive oil and sea buckthorn oil. The formula can be used on an as-needed basis.
Sea Of Tranquility Warming Massage Oil
The Sea of Tranquility Oil offers a warming sensation that eliminates pain and soothes muscles as it is massaged into the body. The treatment can also encourage the healing process with bruising, blunt trauma, and other types of external pain. Though there is no need to dilute the product, it is also one of the few remedies from Suu Kuu that should not be consumed.
Contacting Suu Kuu
Since the website is still fairly simple, consumers may find themselves with questions about the brand or the individual products. The customer service team can be reached by a phone call or an email, as listed below.
Phone number: 616-606-3639
Email address: suukuusuukuu@gmail.com
Suu Kuu Summary
Suu Kuu divides the benefits of CBD hemp oil into separate products, giving consumers the ability to zone in on the specific feature that they need CBD extract to help them with. The products are moderately priced, considering the concentration of CBD, and the instructions are incredibly simple to follow.
The Suu Kuu creators recommend that users "consult with a qualified healthcare practitioner before using any herbal products."
Suu Kuu: CBD Product Updates
Tonic Beverages
Tinctures
Mouthwash
Massage Oil
Lip Balm
Suu Kuu: CBD Company News Updates
Money Back Guarantee: Yes
Phone: 616-606-3639
Email: suukuusuukuu@gmail.com
Official Website: shopsuukuu.com/

TimesofCBD is the most active daily CBD news publication featuring the latest cannabis industry stories and marijuana market trends. As the leader in CBD-centric content curation, we invite all readers to come for the headlines and stay for the insights. Quality is the top priority when presenting user guides, analyzing product reviews and reporting fact-checked news announcements. All information is for educational and informational purposes only. Disclaimer.
Got news? Email contact@timesofcbd.com