Standard Dose: CBD Company News and Product Review Updates

Standard Dose: CBD And MCT Tincture, Hemp Honey, Pain Reliever, Skin Serum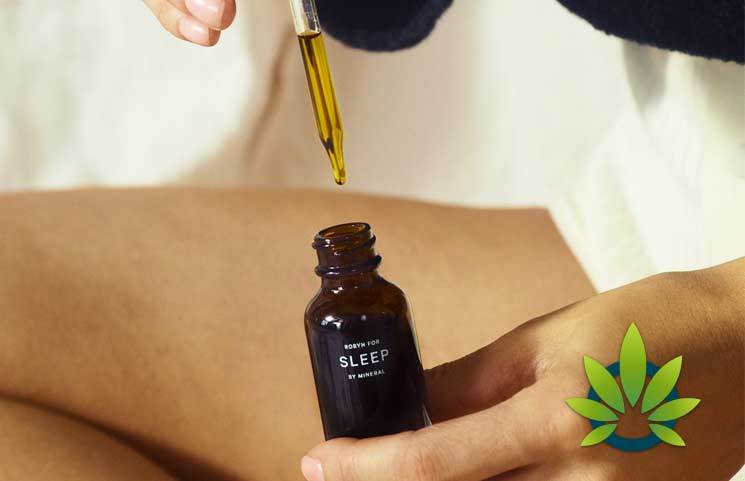 Taking care of one's health and wellness is one of the most important things that a person can do for their wellbeing. Though there are many different methods that men and women can implement into their lifestyle, a popular option as of late is cannabidiol (CBD). CBD is recognized for its therapeutic benefits and while there are many different types of products and brands available, it is imperative to find one that users can rely on. With that, this review would like to introduce Standard Dose.
About Standard Dose
Standard Dose is a CBD brand that is "committed to elevating wellness by harnessing the natural benefits of CBD." The CBD products offered by the brand are a curated selected of some of the best formulas available. Before the brand puts its products on the market, it tests them to ensure and verify its safety and potency. As the brand explains, it believes in "fostering an open conversation about CBD and its benefits to our physical, emotional and mental wellbeing." With all that the brand has to offer, men and women may finally be able to get the full support that they need for their long-term health and wellness.
A Transparent Brand
There are numerous qualities to look at when choosing a brand, but perhaps one of the most vital is the level of transparency that it offers. Transparency ensures that users can have all of the information that they need to make an informed decision about the products that they are using. The good news is that Standard Dose provides users with all of the information that they need to make the right decision. The brand promotes fostering an open discussion about CBD, its qualities, and the products that it offers so that users can experience the benefits that they are hoping for.
Third-Party Testing
Standard Dose implements a third-party testing process for all of its products. This third-party testing verifies that the products are pure and potent. If the products meet the right standards, the brand releases them on the market. Though the tests do not seem to be available on the website, users may be able to take a look at the tests by reaching out to the brand and requesting them. By being aware of the testing and the results, users can ensure that they are opting for products that meet standards that will benefit one's wellness and health.
Under 3% THC
The brand's products also feature 3% or less THC. This is the legal limit and the standard dose that most products include in their formulas. Keep in mind that there are brands out there that do not have any THC in their formulas. In any event, whether one is looking for a formula with or without THC, the THC in these products should not cause any psychoactive effects. The minimum amount is one that users can feel comfortable taking. However, it may also be best to discuss with one's medical professional if the THC may be an issue.
MCT Oil
Standard Dose also uses MCT oil in its formula. MCT oil, also known as medium chain triglycerides, are medium-chain fatty acids derived from coconut oil. The MCT oil is highly concentrated and when used in combination with CBD products, it has the ability to promote absorbability and to ensure that the product can be as effective as possible. Better yet, those who are concerned are any color or taste from the MCT oil need not be – the substance does not impact the product in any way, other than enabling it to be more absorbable so that users can experience the qualities that they are hoping for.
Standard Dose Products
There are a number of products offered by Standard Dose. The products come in the form of tinctures, edibles, and topical applications. The formulas are unique and ones that users can feel excited about adding to their lifestyle. Here are a few of the many products so that users have a sense of where to start:
Strawberry Lavender CBD Drink
This is a CBD-infused beverage that contains 0% THC. The beverage features natural flavors, such as strawberry and lavender. In addition, it has anti-inflammatory properties, which can provide users with the support that they need to possibly feel better throughout the day. As the brand explains, the lavender in the product "elevates the sensory experience." A few of the main ingredients in the formula includes strawberry juice, lavender, stevia leaf, and hemp CBD.
Poti Hemp Infused Raw Honey
This raw and unrefined honey is derived from natural wildflower. It features CBD and provides users with a soothing effect. The honey is also combined with ayurvedic elements to provide users with a calming and healing effect. The honey is sweet, delicious, natural, and a prime addition to one's lifestyle.
CBD Natural Pain Reliever
This topical formula is made out of organic shea butter and CBD isolate. It works to potentially relieve localized and chronic pain that arises from various conditions such as arthritis, joint pain, muscle inflammation, soreness, and even issues such as dry and itchy skin. The formula is a soothing option that can work well to provide users with the relief that they are hoping for.
These are just a few products offered by the brand. There are a number of other options that users can browse through when visiting the brand's website. Many of the products are made with high-quality ingredients that are specifically chosen due to their positive effects.
Standard Dose Summary
Overall, those who are looking for high-quality, potent, and powerful products that may be able to find them through Standard Dose. Those who are dissatisfied with the products for any reason can contact the brand to process the return. To learn more about the brand's products and to get started, just visit the Standard Dose website today.
Standard Dose: CBD Product Updates
Standard Dose Tincture 1000mg CBD
Standard Dose: CBD Company News Updates
Location: 1145 Broadway / New York, NY 10001
Money Back Guarantee: Yes
Email: contact@standarddose.com
Online Web Support: Yes
Official Website: standarddose.com/