Soul: CBD Company News and Product Review Updates

- Ad -
Soul CBD: CBD Oil Drops, Soothing Relief Cream, Bath Bombs And Cannabidiol For Pets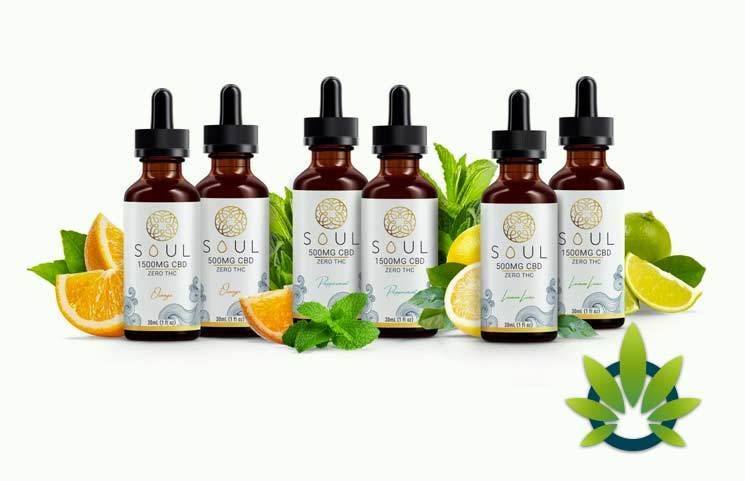 Pain, anxiety, stress, agitation, and a range of other issues tend to impact most men and women on a regular basis. Although there are varies remedies available that may be able to address these problems, very few are effective. Reliable, and natural. Recently, however, many have been turning to cannabidiol supplements, viewing them as a method that may be able to provide some relief. Finding the right cannabidiol supplement can be a challenge though, which is why this review would like to introduce Soul CBD, which is recognized for its products for both users and their pets.
About Soul CBD
Soul CBD describes itself as a brand that is "dedicated to the pursuit of relief and better living, powered by CBD. Our wellness philosophy is founded on principles of transparency, quality, and efficacy. We know our products will work for you, because they've worked for us."
Genetics
There are a number of factors that set that set this brand apart from others. One such factor is that the brand uses the power of genetics in formulating its products. That is to say, the brand uses a strain of isolate crystalline CBD in its CBD Oil Drops.  As the brand's website explains, "Our CBD Oil Drops contain 99%+ Hemp Derived CBD Isolate and MCT oil, making for a highly concentrated formulation without any THC. Just a few CBD drops will do."
A Prime Process
Soul CBD also applies a prime process to its product creation process. As the brand explains, "our unparalleled purity quality is a result of farming in the rich, fertile soils of Kentucky, along with our proprietary harvesting and processing techniques." This type of process ensures that the brand is able to create high-quality products that users can count on. Very few brands instill such techniques, which is why adding this one to one's lifestyle may be a prime decision. In addition, the brand's website explains, its quality includes "USA grown. Organically farmed. Gluten free."
Third Party Tested For Purity
The brand also has its formulas tested by a third-party testing service. The testing verifies the product for purity and to ensure that it meets the standards the brand and users expect when it comes to the formulas.
THC-Free
THC is the psychoactive ingredient in cannabidiol. While some brands make THC-free products, others keep it within their formulas. Those who are looking for THC-free products can find them here. As the brand's website explains, "All of our products contain zero THC and are third-party lab tested."
Soul CBD Products
There are a number of formulas offered by Soul CBD. Here is an overview of the products so that users know what to expect:
CBD Oil Drops
Soul CBD Oil Drops are products that may help users optimize their general health and wellness. The drops feature 99% CBD isolate. In addition to the isolate, the oil features MCT oil, which is recognized for promoting absorption. The tinctures at 500 mg and above are free from soy as well. The main ingredients in the product include MCT oil, hemp derived CBD isolate, natural flavors, and sweeteners. This product comes in a few flavors, such as watermelon Mint, Orange, Peppermint, and Lemon-Lime.
Soothing Relief Cream
Soul CBD Soothing Relief Cream has an invigorating menthol scent that also tends to soothe the skin upon application. As the brand explains, the product is a blend of ingredients that are formulated to combat against aches, discomfort, and inflammation. In addition, it may be able to alleviate fatigued muscles and joints.
CBD Bath Bombs
Soul CBD Bath Bombs are an ideal option for those who are looking to improve their bath experience. The product contains 35mg of CBD isolate. When added to one's bath routine, the CBD can boost relaxation and a sense of calm.
CBD Pet Oil
Soul CBD Pet Oil is a product that is a CBD formula just for one's pets. The product can help relieve anxiety and restlessness in animals so that they can get the relief and support that they need to experience a better quality of life.
Soul CBD Summary
Overall, those who are looking for high-quality, unique, and powerful CBD products that may be able to provide longstanding relief may want to give Soul CBD a chance.
Soul: CBD Product Updates
CBD Oil Drops
Strawberry CBD Gummies
Rapid Pain Relief
CBD Sleep Aid Capsules
CBD Bath Bombs
Pet CBD Oil
Soothing Relief Cream
Soul: CBD Company News Updates
Location: 143 S. Randall Rd., Ste 51, Batavia, IL 60510
Money Back Guarantee: Yes
Phone: Not Available
Email: Info@MySoulCBDcom
Online Web Support: Yes
Official Website: mysoulcbd.com/

TimesofCBD is the most active daily CBD news publication featuring the latest cannabis industry stories and marijuana market trends. As the leader in CBD-centric content curation, we invite all readers to come for the headlines and stay for the insights. Quality is the top priority when presenting user guides, analyzing product reviews and reporting fact-checked news announcements. All information is for educational and informational purposes only. Disclaimer.
Got news? Email contact@timesofcbd.com