SELFe: CBD Company News and Product Review Updates

- Ad -
New SELFe CBD Product Line Launches Including Oils, Gummies, Creams and Softgels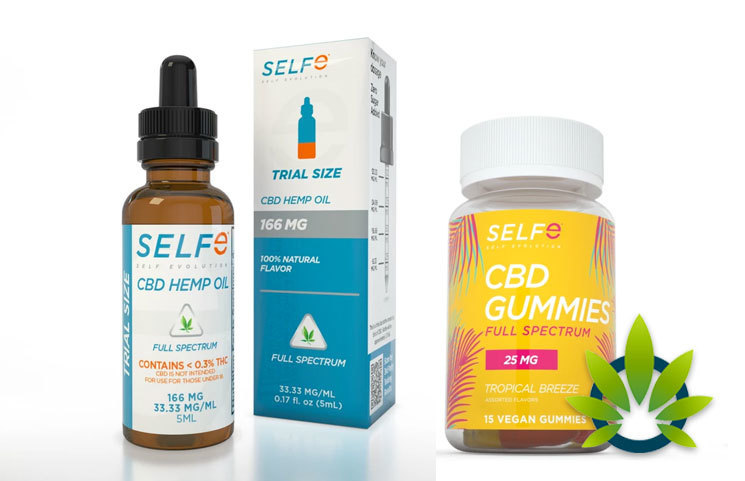 SELFe is a relatively new CBD brand that offers a range of CBD products, vitamins, and supplements.
Now, the brand has added to its product line with its new CBD products, which include options such as:
CBD Tinctures
CBD Gummies
CBD Topical Cream
CBD Softgels
CBD Topical Cream Isolate
The tinctures are made from full-spectrum CBD oil, which means that they contain all of the cannabinoids, terpenes, and other substances that can provide benefits to users.  Unfortunately, it does not seem that the brand offers much information on its background or about its products. Therefore, individuals looking to learn more about a product and its qualities may want to inquire with the brand.
In addition, the brand has a Third Party testing page, in which it indicates, "To ensure the quality of our CDB products, we send samples of each batch produced to a third-party laboratory for testing. We test our products for a variety of Cannabinoids including CBD and THC." The page provides instructions on how to review a specific product's lab test results.
To learn more about the brand its formulas, just visit the brand's website today.

TimesofCBD is the most active daily CBD news publication featuring the latest cannabis industry stories and marijuana market trends. As the leader in CBD-centric content curation, we invite all readers to come for the headlines and stay for the insights. Quality is the top priority when presenting user guides, analyzing product reviews and reporting fact-checked news announcements. All information is for educational and informational purposes only. Disclaimer.
Got news? Email contact@timesofcbd.com