SabaiDee: CBD Company News and Product Review Updates
SabaiDee: Good Vibes Pure Hemp Extract With Full-Spectrum CBD Oil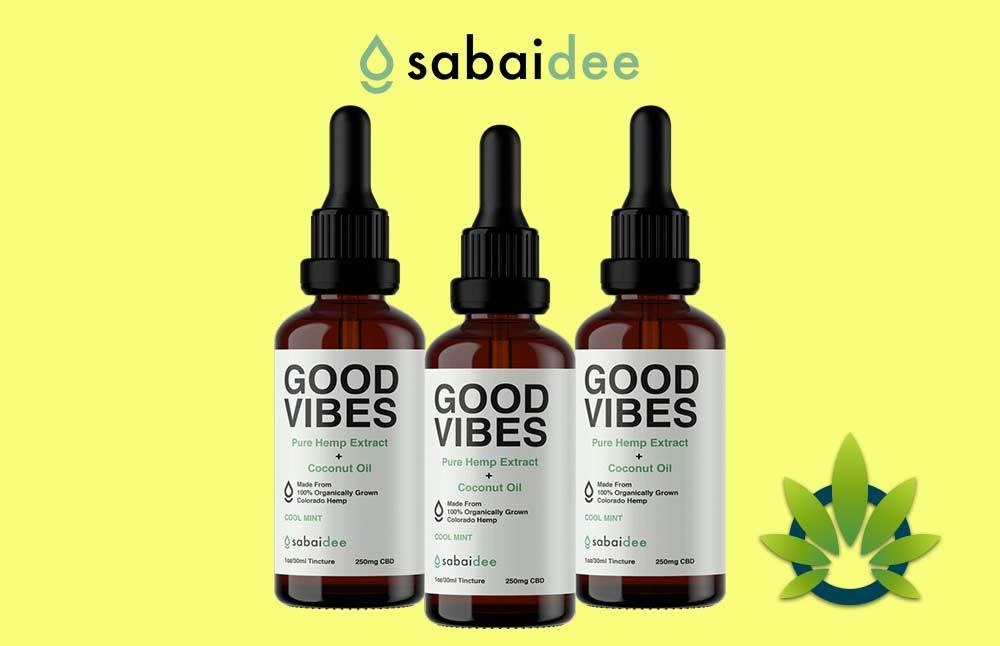 SabaiDee is a brand that educates consumers about the benefits that hemp provides while offering their own CBD oil that includes essential oils. Presently, their standalone treatment is available from the official website only.
What Is SabaiDee?
Cannabidiol, or CBD, is attracting the attention of people and companies around the world. The substantial healtfh benefits are therapeutic and even medicinal, depending on the particular terpenes in the blend. SabaiDee recently decided to become a part of this market too, finding that there is still a lot of progress to be made.
SabaiDee entered the market with the discovery that labels like information gets far without being valid, testing protocols are insufficient, and the list grew and grew. However, they wanted their impact on the community to be a good one, so they decided to make changes within their own brand. Everything they cultivate is 100% organically grown in a Colorado farm that is registered for doing so. The in-house team puts the extract through testing, which is followed by additional testing by a third-party lab.
The mission of SabaiDee is described in the first glance of the website – "to help one million people live a healthier and happier life by providing the highest quality all-natural hemp extracts that work… and plant one million trees in the process."
CBD is extracted from the hemp plant, and it is a cannabis oil. Unlike THC, this treatment does not create a "high" feeling for the user, but it offers other medicinal and therapeutic benefits. Due to legal concerns, SabaiDee says, "We are not allowed to claim any benefits on this website, but we encourage you to do your own research and see why people are praising CBD as the new 'miracle oil."
This particular oil comes from the hemp plant, which is the same species as marijuana. However, marijuana has a high content of THC, which is why it is important to differentiate the source of this extract. So far, the only true side effects that are connected with the use of CBD is the sense of calmness and relaxation it brings. However, a doctor could speak with the potential customer on any adverse reaction that it may have in different scenarios, like while taking medication.
CBD's speed of absorption varies, which is why the amount of time for the effects to settle in may vary as well. However, due to the concentrated nature of SabaiDee's single product, the company states that it should show a difference "within minutes." If the user experiences no effect, then they should continue to try the remedy for one week, because some people take longer to get used to it.
Good Vibes By SabaiDee
Right now, the only product that SabaiDee produces is an CBD oil product called Good Vibes. This formula is meant for "Daily Relief" and comes in a bottle that has 250mg of CBD inside. Since this is a remedy that users are meant to consume, the creators added peppermint oil, and emulsified the blend in Coconut Oil. Typically, hemp extracts are used to help with sleeplessness, stress, anxiety/depression, pain, and other purposes. However, the SabaiDee does not explicitly state if Good Vibes can solve these concerns.
The formula was created with a "proprietary extraction and purification process," though it still includes traces of THC. Though these traces are low, consumers should be aware that it might show up in an in-depth drug screen. The individual doses feature 8.33mg of CBD. The addition of peppermint oil provides a calming effect on the body, which helps with the muscle soreness as well.
To get the desired benefits of this treatment, the user should use the treatment first thing in the morning, and users can get the entire dose from the dropper attached to the lid of the bottle. Some consumers may need to use the treatment up to three times a day to get the desired effect. However, there is no information on how to take the treatment.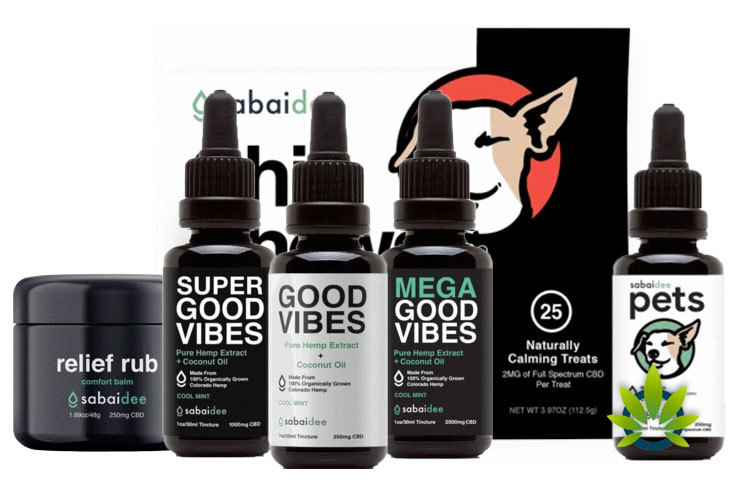 CHECK OUT SABAIDEE PRODUCTS HERE
| Sabaidee Products | Prices |
| --- | --- |
| Good Vibes 250mg+ | $48.95 |
| Super Good Vibes 1000mg+ | $119.95 |
| Mega Good Vibes 2500mg+ | $199.95 |
| Great Vibes Bundle | $168.90 |
| Holiday Vibes Bundle | $477.85 |
| Relief Rub | $59.00 |
| Pure Good Vibes Unflavored 1000mg+ | $119.95 |
| Pets Tincture | $38.95 |
| Pet Pack | $69.95 |
| Chill Chews Soft Chews For Dogs | $38.95 |
Contacting SabaiDee
Since the SabaiDee brand offers so many different remedies, customers are bound to have some questions. The customer service team can be reached with either a phone call or an email.
Phone number: 310-526-3381
Email address: hello@getsabaidee.com
SabaiDee Summary
Unlike some other companies that provide hemp-based products, SabaiDee manages to educate consumers about its use too. By promoting more knowledge of hemp in the mainstream market, more consumers may be drawn to brands like SabaiDee to get their products. Unfortunately, the industry is filled with misinformation, which is how this brand sets itself apart, hopefully leading to trusting customers.
If the user is unhappy with the results of the SabaiDee treatment, they have up to 30 days to request a full refund.

TimesofCBD is the most active daily CBD news publication featuring the latest cannabis industry stories and marijuana market trends. As the leader in CBD-centric content curation, we invite all readers to come for the headlines and stay for the insights. Quality is the top priority when presenting user guides, analyzing product reviews and reporting fact-checked news announcements. All information is for educational and informational purposes only. Disclaimer.
Got news? Email contact@timesofcbd.com