Pure SX: CBD Company News and Product Review Updates

- Ad -
Pure SX CBD Oil: Legit Supplement?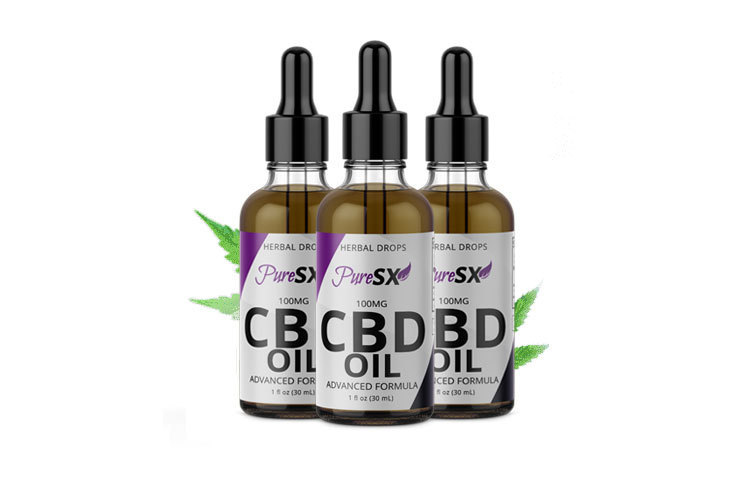 We are grateful for our active readership and loyal following who alerted us about a new product released called Pure SX CBD Oil. It is no secret by now that CBD is the biggest ingredient in the health and wellness supplement world.
While this is a great feat and cannabidiol shows promising results for its role in providing natural beneficial effects, many companies and brands have tried to take advantage of the growing sector and it is hard to identify which products are focused on quality versus which ones are marketed for sales.
The PureSX CBD oil product says it is chemist-formulated and offers 100MG of cannabidiol. On the official website and label of the Pure SX bottle, the advanced formula herbal drops say it is from organically-grown and harvested hemp in the USA.
Once we received notice of this new CBD Product by PureSX, we tried to do some more research but results were few and far between at the current time. It is unclear if the PureSX CBD is full spectrum or broad spectrum formula, so it is hard to tell if there is any THC in the formula.
The website claims it is cold press and unrefined, uses a CO2 extraction method and offers a sublingual delivery system for best absorption.
We will continue to update this review on Pure SX CBD oil product as more information becomes available, as it is vitally important to ensure quality control measures are in place when it comes to potency and purity.
While the CBD health benefits are widely published, it is largely under-studied and as common sense would recommend, only buy products that have been third party lab tested.
Contact PureSX CBD Company
According to their official TryPureSX.com website (which was registered in August 2019), here are the contact details listed for them, who appear to be located in California given their return address:
Customer Service Phone: (877) 339-8503
Email: customerservice@trypuresx.com
Please let us know if you have any more comments or findings regarding this new CBD oil supplement by PureSX.

TimesofCBD is the most active daily CBD news publication featuring the latest cannabis industry stories and marijuana market trends. As the leader in CBD-centric content curation, we invite all readers to come for the headlines and stay for the insights. Quality is the top priority when presenting user guides, analyzing product reviews and reporting fact-checked news announcements. All information is for educational and informational purposes only. Disclaimer.
Got news? Email contact@timesofcbd.com