Prohibition Gold: CBD Company News and Product Review Updates

- Ad -
Prohibition Gold Potshotz Marijuana Mixer: Cannabis Powder Drink Mix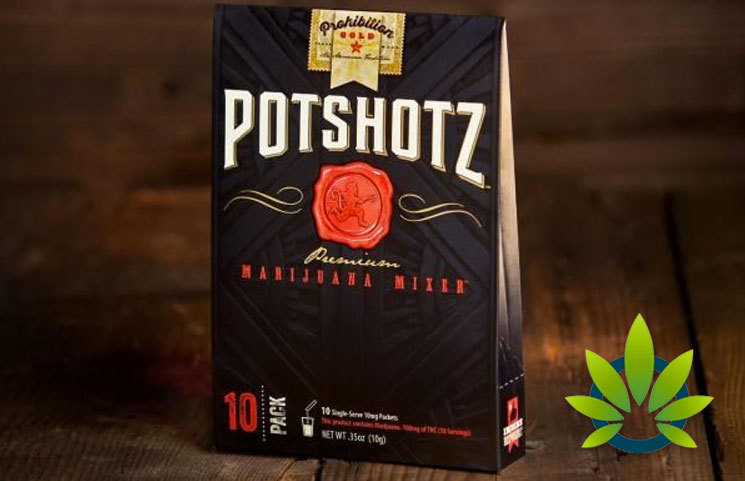 For a long while, marijuana has been a source of conflict between the users and the government. This has seen it prohibited in the USA more than once before it was legalized. It is, however, still very much prohibited in some states in the US but well, too bad. Prohibition Gold presents cannabis infused additives that can be added to practically anything to give one a high. The Prohibition Gold brand has worked relentlessly in the distillation and refining of the finest ingredients from Washington to form an amazing essence.
P
rohibition Gold P
roducts
Devilz
mist
This sublingual solution is easy to use due to its discreet nature. It acts fast and effectively. To control the dosage, 1.5mg of THC is contained in each spray. The cannabis distillate contained in Prohibition Gold products is of high quality with its purity and potency unmatched. The distillate is in the form a 90% THC testing translucent liquid. It is fully activated oil solution to ensure the most superior quality.
Action
It takes 45-90 minutes for the effect of this product to manifest depending on an individual, food consumption, and type of food consumed. Absorbed directly into one's systemic circulation through the mucosal membranes, this increases the speed of which it acts.
Potshotz
This product is in powder form and suitable for use with beverages. It dissolves when added to liquids and stirs itself by fuzzing. Consume when settled and wait to the effects to start. Being a mixer, its action is kick started when it hits liquid. Hot or cold and it beats the world's best mixers of its kind. Activation time is from 45 minutes just like the devil'z mist.
Zzzshotz
Just like potshotz, it is available in powder form and activated upon mixing with liquids. For best action it's best served in favorite hot drink. Similar to potshotz, it stirs itself by fizzing and is therefore ready to drink upon settling. As the name suggest, zzzshotz is specifically formulated to assist the client to achieve a restful sleep by relaxing the body and peacefully easing them into sleep.
Other products are Topshotz to be mixed with food and Devils oil.

TimesofCBD is the most active daily CBD news publication featuring the latest cannabis industry stories and marijuana market trends. As the leader in CBD-centric content curation, we invite all readers to come for the headlines and stay for the insights. Quality is the top priority when presenting user guides, analyzing product reviews and reporting fact-checked news announcements. All information is for educational and informational purposes only. Disclaimer.
Got news? Email contact@timesofcbd.com