Prime Sunshine: CBD Company News and Product Review Updates

- Ad -
Prime Sunshine CBD: Whole Hemp Plant Cannabidiol Drops And Pain Creams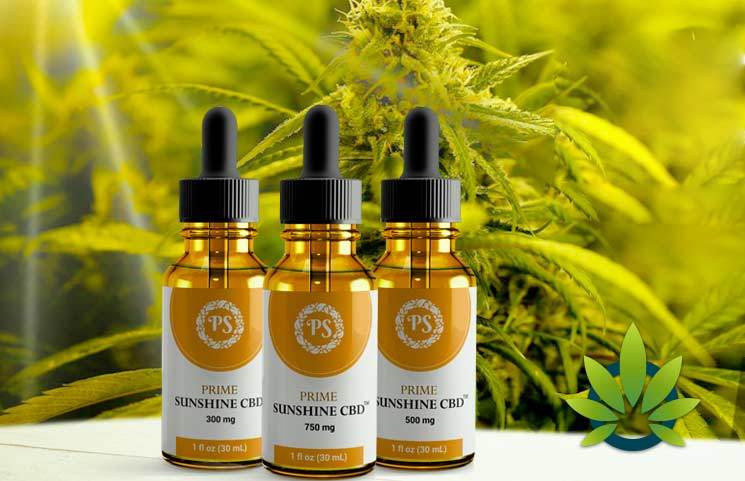 Since the cannabis market went mainstream, CBD or Cannabinoid has witnessed an exciting growth opportunity especially with the health benefits associated with the hemp compound. Today, thousands of innovative supplement brands highlight the CBD market with each focused on capitalizing the growing global cannabis industry and more so, the consumer products section.
Prime Sunshine is an example of a brand that realizes that the CBD compound is a force to be reckoned with in the future. Already the USA Company is featuring in plenty of reviews on recommendable CBD brands that deliver. And since we were confident in what the company brings to the market, we decided to do a summary review of its background, catalog, trademark benefits, and customer feedback.
About Prime Sunshine CBD
Prime Sunshine is a hemp company and CBD brand that focuses on providing wholesaling services, hemp re-education, and CBD products to individuals or corporates. The company's background revolves on the founder realizing the plenty of benefits from CBD on her health. Ellen Tacher would later start Prime Sunshine CBD to offer the same gift to others. She believes that Prime Sunshine CBD products will help customers who experience anxiety, stress, pain and other health issues to achieve a high-quality life.
Prime Sunshine CBD Products
CBD Oils
Prime Sunshine takes pride in a range of CBD oil drops that differ on their strengths and formulations. Those with the need for a daily dose you can opt for the Everyday 300Mg($76.49), Daily Plus 500mg($76.49), Advanced CBD 750mg($111.50) or the High Strength CBD oil($210) tincture package. There are also specialized formulas such as the Anti-Anxiety oil drops with Designer Terpenes, High Strength Pain formulation CBD oil drops, and its Sleep Formula with Essential oils & Designer terpenes.
CBD Topicals
For skin intake focused on relieving pain, Prime Sunshine has set up intensive CBD-infused creams with two concentrations: 200mg and 400mg. The topicals are also available in two flavors: unscented and mentholated.
CBD Capsules
Perhaps a much convenient way of getting your CBD dose would be through Prime Sunshine's unique blend of CBD tablets formulated with different situations in mind. There is the Everyday 30mg Capsules($59.95), Sleep Aide 25mg CBD capsules with Melatonin ($69.95) and the Muscle Pain 30mg Capsules ($59.95). Each of these packages bears a thirty-day dose worth of tablets, each per day.
CBD Pet Products
Not forgetting pets, Prime Sunshine also unleashes a line of Bacon flavored 2 mg CBD Dog treats worth $39.99. Alongside the CBD pet edible, Prime Sunshine also have Veterinarian formulated and approved 300mg CBD oil available at $63.95.
CBD Edibles
Prime Sunshine CBD Gummies offer a tasty alternative for those in search of a safe form of CBD intake. Each Gummies' package has 20 delicious gummy bears packed with the Hemp CBD and assorted flavors such as pineapple, lemon, and orange.
CBD Vape Pens
Prime Sunshine also brings you this 200-puff CBD Vape pen that comes as pre-loaded or disposable. And with each purchase, Prime Sunshine gives out two pieces of the hemp CBD devices providing 400 puffs worth of the 25mg CBD full-spectrum Hemp extract.
Prime Sunshine Vs Other CBD brands
Notably, we put the Prime Sunshine under a lot of scrutiny to differentiate the brand from other upcoming knockoffs that are out only to take the customers cash. In our review, we did find many aspects with Prime Sunshine that make it not only stand out but also offer extra benefits compared to other brands.
Cultivation
As the name implies, Prime Sunshine CBD carries out an all-natural outdoor cultivation process to ensure that their hemp plants produce quality certified seed stock. Unlike industrial hemp is grown in greenhouses, Prime Sunshine record of only sourcing their extracts from hemp plant flowers and buds. Their methodology does not involve using the aerial parts of the plants such as stalks, leaves, or branches.
Rigorous Testing
Prime Sunshine also gains a significant tick with their clear emphasis on the quality of the CBD products. Apparently, in their production and methodology, the brand tests out the quality and quantity of their CBD products from the seedling stage of the hemp plant to the bottling process of the contents. Also, Prime Sunshine also performs batch-testing before shipping out their products.
No THC
The use of a full-spectrum CBD blend ensures that each of Prime Sunshine's products has 0.0% of THC hence consumers need not worry about getting a positive drug test for the compound. However, if it's a concern you can still consult your employer or doctor on the best decision to take before purchasing.
All Natural
Sustainable farming, purity, and all-natural are the lead goals in Prime Sunshine's task of providing natural blend CBD formulations. The cultivar crops give out the brand's proprietary hemp oil coupled with organic hemp seed oil to produce the pharmacist-formulated natural oil blends bred exclusively for medicinal applications.
Certificate Of Analysis
Perhaps the most prominent selling point with the brand is the list of available third-party lab tests on a number of their products. Currently, the brand details the potency results, testing outcomes and potential after-effects.
Wholesaling Opportunities
Prime Sunshine currently partners with wholesalers looking to ride on the CBD bandwagon and make a profit at it. Entrepreneurs can sign up and enjoy the wholesale discounts upon verification and partnering.
Educational And Informative
And as necessary, Prime Sunshine also recognize that superior quality must match with an outreach towards educating the consumer on precisely what they are taking. The brand's blog, videos, and educational links are a great source of information for CBD enthusiasts looking to understand the composition and products.
Prime Sunshine: In Or Out?
Prime Sunshine production and methodology remains simplistic in itself yet results in much superior Hemp CBD oil products. Although still relatively a newcomer, Prime Sunshine by far s a premium brand that any CBD user would count on any day. Our sentiments border on the fact that there is little negativity towards the Prime Sunshine CBD products.
Prime Sunshine: CBD Product Updates
Anti-Anxiety CBD OIL DROPS With Designer Terpenes & Essential Oils (300mg CBD /30ml)
Beach Days – Coconut Lime Bath Bomb
0% THC Broad-Spectrum CBD Oil Drops (1500mg / 30ml)
Full-Spectrum Hemp CBD Oil Drops (750mg / 30ml)
750mg CBD Sleep Formula Capsules w/Melatonin, 25mg/30ct
750mg Muscle & Joint Pain CBD Capsules, 30mg/30ct
CBD Oil Drops For Pets, Veterinarian Formulated 300mg
Everyday 750mg CBD Capsules
High Strength CBD Oil Drops, Full Spectrum (2400mg CBD / 30ml)
Intensive CBD Pain-Relief Cream, Mentholated (150mg CBD/2oz)
Intensive CBD Pain-Relief Cream, Mentholated (300mg/4oz )
CBD Gummies, 10mg CBD per Gummy / 30ct
Daily Plus CBD Oil Drops, Full Spectrum (500mg CBD / 30mL)
Dream Time – Lavender Bath Bomb
Everyday CBD Oil Drops, Full Spectrum (300mg CBD/30mL)
Intensive CBD Pain-Relief Cream, Unscented (150mg CBD / 2oz)
Intensive CBD Pain-Relief Cream, Unscented (300mg CBD / 4oz )
Lei'd Back – Plumeria Bath Bomb
Pain Formula High Strength CBD Oil Drops (2400mg CBD / 30ml)
Plain Jane Bath Bomb
Sleep Formula CBD OIL Drops Infused w/Designer Terpenes & Essential Oils
Prime Sunshine: CBD Company News Updates
Location: 121 Greenwich Road #106 Charlotte, NC 28211
Money Back Guarantee: Yes
Phone: (704) 277 7399
Email: support@primesunshine.com
Online Web Support: No
Official Website: primesunshine.com/

TimesofCBD is the most active daily CBD news publication featuring the latest cannabis industry stories and marijuana market trends. As the leader in CBD-centric content curation, we invite all readers to come for the headlines and stay for the insights. Quality is the top priority when presenting user guides, analyzing product reviews and reporting fact-checked news announcements. All information is for educational and informational purposes only. Disclaimer.
Got news? Email contact@timesofcbd.com