Premium Jane: CBD Company News and Product Review Updates
Premium Jane: Best CBD Oil Tincture and Pure Cannabidiol Capsules and Topicals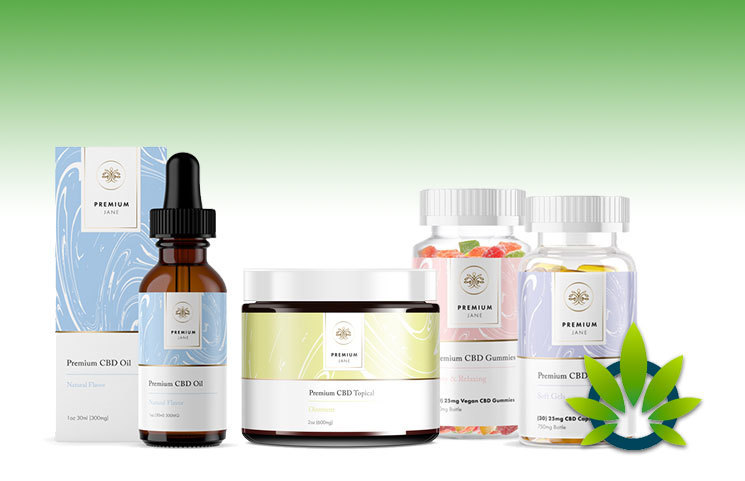 CBD oil's growing popularity has led to the increase in number of CBD oil suppliers in the country and across the globe. A few years ago, this was the exclusive playground of a few known brands. These days, it appears anyone and everyone is getting into the market, most likely in the hopes of making a lot of money.f
As a result, we have seen far less potent CBD oils in the market, as well as outright shams. Naturally, this has made a lot of potential buyers wary of the various CBD oil products being offered in the market.
The good news is there are still some legit and effective CBD oils that you can buy and use. Premium Jane is one of those. One of the relatively newer CBD oil products in the market, Premium Jane is produced and marketed by a small California based startup.
Premium Jane is fast growing in popularity, thanks to its potency and results. In fact, some users have compared their results to some more popular brands, with Premium Jane winning out.
What You Should Know About Premium Jane CBD Oils and Products
The oils are extracted from hemp that are grown in something called strain specific microclimate. This means the hemp is grown in an optimal environment designed to help it produce only the best CBD oils possible.
This environment was developed and produced by a special Kentucky based research program that was targeted at optimizing CBD extraction from cannabis. As a result, the potency of this particular strain is superb and has a rich spectrum of cannabinoids.
The oils extracted from the hemps grown in that environment are proven to have less than 0.2 percent THC –this is better than the industry standard of 0.3 percent. This makes it superior to many CBD oils in the market.
In fact, the company tests every single batch for their THC levels, thus making sure that their customers get only the best possible CBD oil quality in the market. This is why the brand is referred to as premium in the first place.
Also, the company put some thought into adding natural flavors that will help make it easier for users to take. These flavors are 100 percent citrus natural extract is organic and has zero impact on the oils. So, customers can enjoy a superior flavor profile. This is probably why users refer to it as one of the best tasting CBD oils available.
Even better, the company prides itself in keeping its products incredibly pure. This is why routine tests are carried out on the products to see if they contain any traces of heavy metals, pesticides, herbicides and microbes.
An extra perk is that their oils are usually vegan and lacking in GMO ingredients. To ensure that the quality is always maintained, the company also carries out periodic third party testing to determine the purity and integrity of their oils. If you'd like to see their latest report, just check their website.
You can buy Premium Jane CBD oil products for between $48 and $125.
Pros and Cons of Premium Jane CBD Oils and Products
The pills are basically targeted at relieving joint aches and pain, provides relief from arthritis, tastes great –which makes it easy to use, prompt delivery, and anxiety relief.
As with CBD oils, the effects tend to kick in after a consistent use over a period of time. This allows the volume of CBD oil to build up in the body. The difference between Premium Jane's CBD oil products and others is that the effects are felt within 48 hours.
Compared to others that can take anywhere from 3-5 days to start working effectively, the 48 hour timeline is quite impressive. The company adheres to rigorous testing and quality standards, thus making sure that their customers get nothing but the best CBD oils in the market.
Besides oils, Premium Jane also has CBD oils in topical, tincture, edible CBD gummies and capsule forms. All of their products are versatile, safe, and potent. The only downside to this is that their oils can be quite pricey.
This is not necessarily a bad thing though, considering the quality you'll be getting. In fact, the price is fair for any top notch CBD product in the market. Anything less, and you'll probably be buying a watered down CBD oil instead of the concentrated CBD products you'll get in Premium Jane.
CBD Oils and Tinctures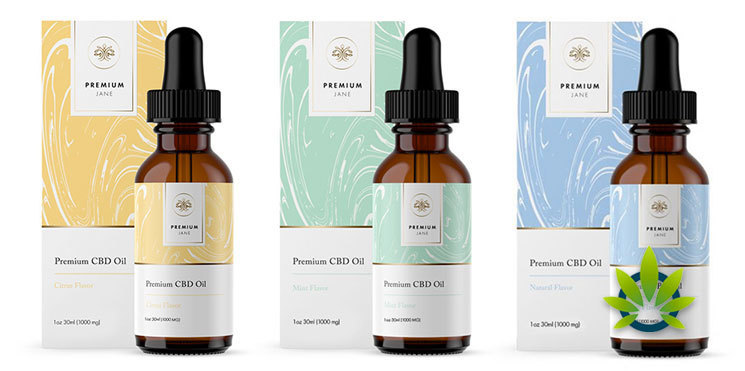 CBD Topicals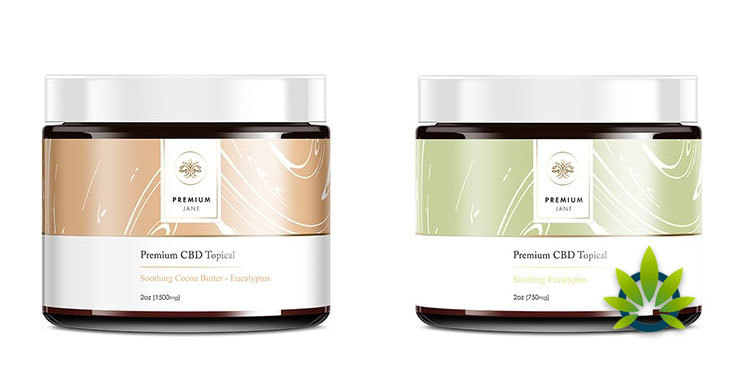 Gummies and Capsules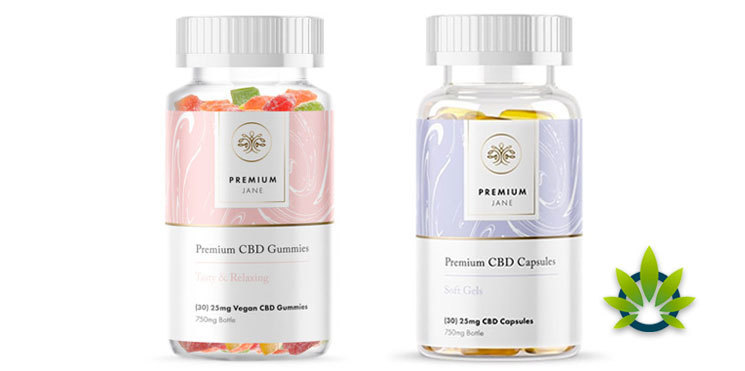 Premium Jane CBD Oil Conclusion
It is true that there are many option to choose from in this industry. Having to decide the best option(s) from all of them can be overwhelming. This is why we have written this review for you.
There's no doubt that all players in the industry claim their CBD oils are the best. But in our experience, it's always better to go with the proven ones. Premium Jane's CBD products are among the best products in the market, and are proven to provide relief for up to 12 hours.
This means all you need to do is take it twice a day, and enjoy an excellent well-being. People who suffer from anxiety, insomnia, lower back and joint pains, inflammation, mood problems and chronic pain will find that Premium Jane CBD oils and products will provide them with the relief that they need.
Premium Jane Company News Updates

TimesofCBD is the most active daily CBD news publication featuring the latest cannabis industry stories and marijuana market trends. As the leader in CBD-centric content curation, we invite all readers to come for the headlines and stay for the insights. Quality is the top priority when presenting user guides, analyzing product reviews and reporting fact-checked news announcements. All information is for educational and informational purposes only. Disclaimer.
Got news? Email contact@timesofcbd.com