PharmaXtracts: CBD Company News and Product Review Updates

- Ad -
PharmaXtracts: Full Spectrum CBD Oil Tinctures, Vape Juices And Topical Products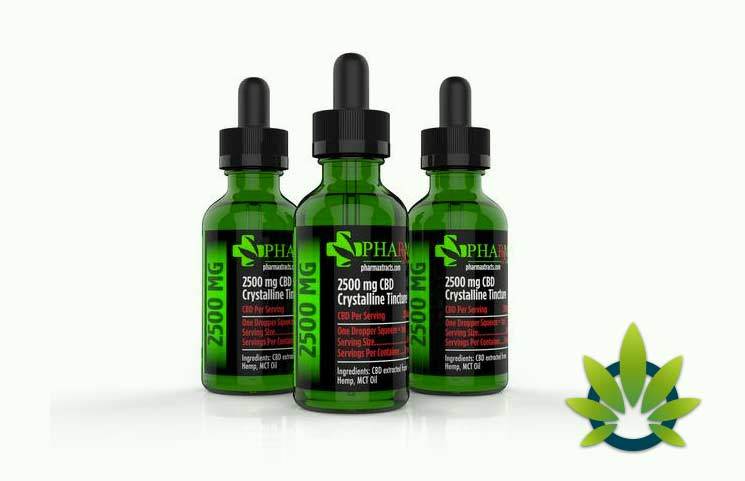 PharmaXtracts products are manufactured using industrial hemp using a proprietary CO2 extraction method to ensure it's purified. It also involves costly processes that result in better refinement than that of the other sellers. The PharmaXtracts products contain terpenes and non-THC cannabinoids that make the CBD oil products more effective. Premium CBD quality products are tested by a third party laboratory to ensure their purity and safety.
PharmaXtracts products are manufactured using hemp that is organically grown in Colorado, America. Quality standards and procedures are followed during the preparation of the PharmaXtracts products to ensure their potency and purity.
PharmaXtracts products relieve pain, soothe inflammation, calm anxiety, aids good sleep, improve brain development and supports the immune system.
PharmaXtracts Products
Sublingual 500mg Full Spectrum Hemp Tinctures
Full Spectrum Tinctures are flavored to remove the nasty taste of original hemp oil. They are made from natural ingredients and do not have side effects. These hemp oil Tinctures are sold at lower prices than other brands. Full Spectrum Tinctures does not make one fail a THC drug test.
This brand is not meant for treating, diagnosing, curing or preventing any health condition or disease. PharmaXtracts 500mg Full Spectrum hemp tinctures should only be sold to individuals with 21 years and above. The tinctures are placed under the tongue for easy absorption and rapid deliveries.
Hemp oil tinctures come in a 30-milliliter bottle containing 500mg of hemp oil. Sublingual 500mg Full Spectrum Hemp Tinctures cost $35.
PharmaXtracts Sublingual CBD Tincture
CBD tinctures come in the same bottle size containing different quantities of CBD hemp oil. PharmaXtracts are served in a 10-milliliter bottle with 500mg, 1000mg or 2500mg of hemp oil. These CBD tinctures comprise a high amount of hemp oil that provides long-lasting and quick results.
The 500mg CBD tincture provides a CBD dose that has medium strength and serves 50mg for every milliliter. PharmaXtracts CBD tincture with 1000mg is suitable for individuals who need a CBD high dosage. It provides 100mg in each one milliliter to improve the health benefits. PharmaXtracts CBD tincture consisting 2500mg has the highest CBD oil dosage, and it gives 250mg for every 1 milliliter. The 10ml CBD tincture bottles retail at $30.00.
Sublingual CBD Tincture is also served in a 30ml bottle containing 500mg, 1000mg, 2500mg, and 7500mg of hemp oil. The amount of strength constituted in the sublingual CBD tincture depends on the amount of CBD oil it contains. 500mg of CBD oil in a 30ml serves 16.66mg for every milliliter, 1000mg CBD oil provides 33.33mg in each milliliter, 2500mg CBD oil serves 83.33mg for every milliliter, and 7500mg serves 250 mg for every milliliter. A 30ml bottle costs $35.
Disposable 125mg CBD Vape Pen
Crystalline Disposable 125mg CBD Vape Pen is a convenient, well charged, sophisticated and ready to be smoked out of the package. The CBD Vape Pen is designed to revitalize, relax, reflect and recuperate. The ingredients used to make Vape Pen are artificial flavoring, CBD crystalline, and natural flavoring. Crystalline Disposable 125mg CBD Vape Pen currently costs $30.
PharmaXtracts MBM CBD Vape Juice
CBD Vape juice is served in a 60ml bottle that contains 500mg of CBD oil. A crystalline CBD powder is dissolved in propylene glycol, vegetable glycerine, and natural flavors. PharmaXtracts MBM CBD Vape juice costs $39.99 at the seller's website.
PharmaXtracts Balm
CBD balm is manufactured using menthol, camphor, peppermint, clove oil, cajuput, beeswax, Shea butter, and cinnamon oil. A CBD balm should be applied to the targeted area and then rubbed until absorbed. Menthol and camphor are essential for opening skin pore and should be used for external use only. CBD balm enhances blood flow, relieves pain and fight swelling caused by irritation and infection. Clove oil and cajuput improve circulation, relieve painful joints and muscle aches. Beeswax and Shea butter moisturize softens the skin.
Are PharmaXtracts Products Worth Buying?
PharmaXtracts products provide quality results, and past users have loved the products. They are reliable and effective CBD oils for quality health benefits.
PharmaXtracts: CBD Product Updates
CBD CAPSULES (750MG, 1500mg)
5 FOR 25$ PRE ROLLS
CBD HEMP FLOWER
CBD OIL TINCTURE 1 OZ (500MG, 750MG, 1000MG, 1500MG, 2500MG, 3000MG, 7500MG)
CBD OIL TINCTURE 10 (500MG, 1000MG, 2500MG)
PET CBD OIL TINCTURE
CBD PHARMA BALM – JOINT AND MUSCLE PAIN RUB
SKINTOPICS CBD OIL 500 MG ROLL ON
SKINTOPICS CBD OIL 500 MG TREATMENT PUMP
SHAUNIEE SPECIAL CBD VAPE JUICE
CBD VAPE JUICE
CBD VAPE PEN : DISPOSABLE
CBD VAPE CARTRIDGE
PharmaXtracts: CBD Company News Updates
Location: 4610 Arville street Suite C Las Vegas, NV 89103
Money Back Guarantee: Yes
Phone: (702) 420-7676
Email: support@pharmaXtracts.com
Online Web Support: No
Official Website: pharmaxtracts.com/

TimesofCBD is the most active daily CBD news publication featuring the latest cannabis industry stories and marijuana market trends. As the leader in CBD-centric content curation, we invite all readers to come for the headlines and stay for the insights. Quality is the top priority when presenting user guides, analyzing product reviews and reporting fact-checked news announcements. All information is for educational and informational purposes only. Disclaimer.
Got news? Email contact@timesofcbd.com