PharmaCBD: CBD Company News and Product Review Updates

- Ad -
PharmaCBD: Hemp Renew CBD Cannabidiol Healing Cream, Edibles, GelCaps And Vape Cartridges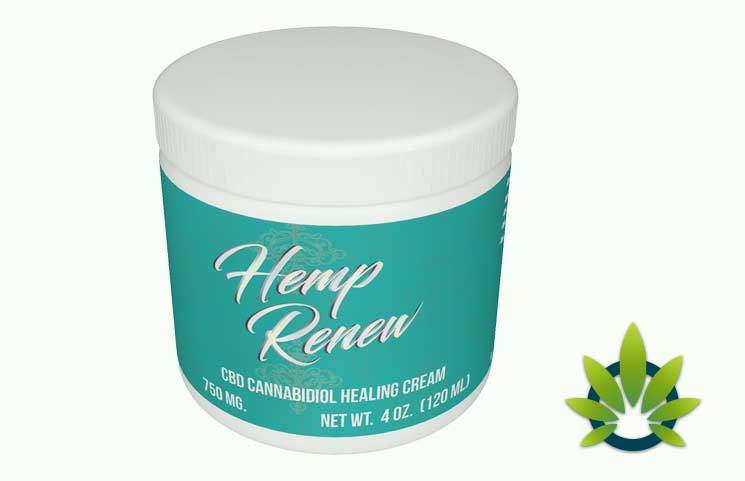 If you are looking for pain, inflammation, anxiety and chronic disease symptoms' relief, CBD is an ideal option. Unlike pharmaceutical drugs, CBD products have no side effects and are a perfect supplement to the user's health and nutrition. With the numerous CBD brands in the market though, knowing the best might be daunting. We have broken down the features of PharmaCBD to help you know if the brand is worth spending on.
About The PharmaCBD Brand
PharmaCBD claims that it strives to be the most customer-focused CBD provider in the market and is open to offering an accurate and balanced view of everything related to CBD supplements. This company has over 1000 CBD products to offer, and all are meant to give the maximum Cannabidiols healing benefits.
PharmaCBD produces its CBD in 4 distinctive steps. The first step is sketching and drawing, followed by the specialist process. Design and development follow, and creating an innovative product ends the process.
PharmaCBD boasts of remarkable attributes – even though this is expected from any producer in the industry. They claim that their seeds are sourced from fertile soils where suitable growing measures are applied. We currently cannot locate PharmaCBD's certificates of analysis in order to determine their product's safety. However, their website frequently shows the laboratory testing topic.
PharmaCBD Products
PharmaCBD products range from topical creams to CBD edibles, and pet treats. This company is the exclusive CBD boutique in the Tulsa area. Unlike many CBD providers, PharmaCBD has a team of specialists who help customers choose the products that work best for specific conditions.
Additionally, PharmaCBD mainly sells CBD products from 4 brands:
Diamond CBD
SMOK
Infused
Urdon CBD
Chocolate Bliss Edible Buds
Made by Urdon CBD, Chocolate buds are a new line of CBD infused treats. These candies have all CBD's benefits including offering relaxation, better sleep, stress & anxiety relief, and pain and inflammation reduction.
Xtreme GelCaps
Xtreme GelCaps/softgels give the user a pure form of CBD. They are absorbed into the body at a faster rate than capsules do, and are concentrated with high-quality CBD. Every serving of this product gives the user 50mg hemp CBD. Xtreme GelCaps's health benefits include pain relief, mood enhancement, stress relief, anxiety relief, and reducing the symptoms of chronic conditions such as arthritis.
Hemp Renew Cream
Formulated with 750mg raw CBD hemp oil extract, Hemp Renew Cream is a meant for sore muscles and painful areas. All the product's ingredients are natural. No prescription is required. You can apply it anytime you feel the need to.
Harmony Dry Herb CBD
This product is 10grams and has been infused with 100mg CBD oil extract. Harmony Dry Herb CBD is smokable and can be rolled using the user's favorite vaporizer. It comes with a blueberry breeze flavor and has 100% natural dry herbs containing no THC.
CBD Cartridge Kiwi
Being a 1 ml CBD cartridge in Kiwi Strawberry, this product is imported from the United Kingdom. Each cartridge comes with 500mg of CBD and has no THC, meaning that the user is not bound to getting psychoactive effects.
Fur Babies Cat Treats
This pet treat is made for cats and dogs and has been formulated using natural hemp processed in the USA. A pet needs just one bite of this product. Fur Babies Cat Treats is a perfect solution for people who love traveling with their pets. Every pack has 30 biscuits, each with 10mg CBD extract.
Fur Babies Additive For Pets
Packed in a 30ml bottle, this product has 100mg CBD extract and can be added to a pet's food or drinks. This formula is tasteless and advertised to be made with high-quality CBD.
PharmaCBD Final Verdict
While PharmaCBD's lack of certificates of analysis is an issue that needs to be attended to immediately, we cannot ignore the passion that PharmaCBD demonstrated for CBD. Hand-selected seeds and flowers grown and processed in standard facilities allow us to trust in PharmaCBD products.
Other than their displayed products for sale, PharmaCBD is undeniably committed to educating the public on the healing benefits of CBD, and you will find on its website a lot of content regarding hemp CBD. This is proof of the company's dedication to making the public aware of natural health remedies – a rare thing for CBD companies to do. We hence feel that PharmaCBD is a brand you can trust.
PharmaCBD: CBD Product Updates
CBD Full Spectrum Hemp Capsules 10mg, 25mg
Orange Broad Spectrum (THC Free) Tincture (300mg/600mg/1200mg)
Peppermint Broad Spectrum (THC Free) Tincture (300mg/600mg/1200mg)
Orange Full Spectrum Tincture (300mg/600mg/1200mg)
Peppermint Full Spectrum Tincture (300mg/600mg/1200mg/1500mg/2000mg)
Tropical Breeze High Potency (THC Free) Tincture – 750mg
French Vanilla High Potency Full Spectrum Tincture – 750mg
Chocolate Mint High Potency Full Spectrum Tincture – 750mg
Flavorless High Potency (THC Free) Tincture – 750mg
Soothing Mint CBD Balm 50mg
Cedar Citrus CBD Balm 50mg
Lavender CBD Balm 50mg
Hemp CBD Muscle Freeze Gel 500mg
Hemp CBD Unscented Lotion 500mg
Calming CBD Pet Tincture 15mg
Hemp All Natural CBD Dog Treats Bacon Medium to Large Size Breeds
Hemp All Natural CBD Dog Treats Cheddar Cheese Small to Medium Size Breeds
Triple Layer Bears – 600mg Bottle (30 pieces) Non Melatonin
Triple Layer Bears- 600mg Bottle (30 pieces) With Melatonin
600mg Watermelon Rings- 30 count 20mg Organic Full Spectrum gummy watermelon rings
600mg Cherry Sour Full Spectrum Gummies- 30 count 20mg a pc
Hypnotic Swirl Pop Grape 50mg 3-pack
Hypnotic Swirl Pop Cherry 50mg 3-pack
Hypnotic Swirl Pop Strawberry 50mg 3-pack
CBD Honey-Organic Honey in Full Spectrum 500mg
CBD Honey-Orange Blossom Honey in Full Spectrum 500mg
CBD Coconut Oil 50mg
PharmaCBD: CBD Company News Updates
Location: 172 Williamson Rd #4131, Mooresville, NC
Money Back Guarantee: No
Phone: 704-605-8015
Email: info@pharmacbd.com
Online Web Support: Yes
Official Website: pharmacbd.com/

TimesofCBD is the most active daily CBD news publication featuring the latest cannabis industry stories and marijuana market trends. As the leader in CBD-centric content curation, we invite all readers to come for the headlines and stay for the insights. Quality is the top priority when presenting user guides, analyzing product reviews and reporting fact-checked news announcements. All information is for educational and informational purposes only. Disclaimer.
Got news? Email contact@timesofcbd.com