Penguin CBD: CBD Company News and Product Review Updates

- Ad -
Penguin CBD: Broad-Spectrum Organic CBD Oil, Cream and Capsules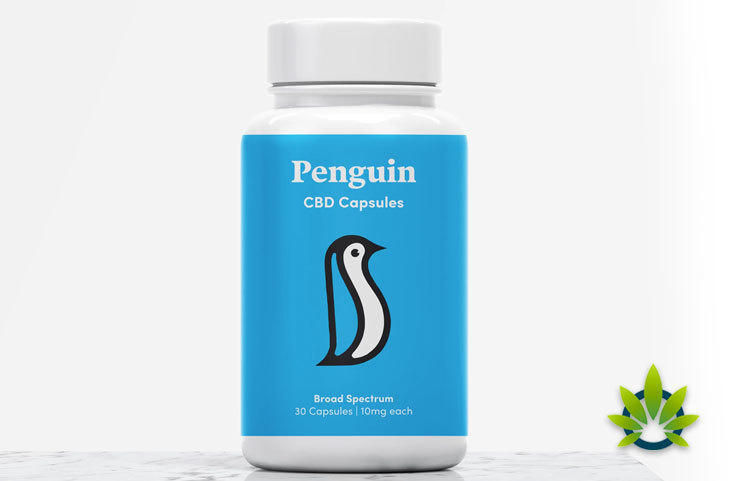 CBD products have become a go-to option for adult men and women who are looking for a natural and alternative method to help issues such as stress, anxiety, agitation, and the like. For some, though, it can be difficult to find the right products for their needs. There are many options available which users can choose from. Fortunately, this review may one suggestion that users may want to look further into. Called Penguin CBD, here is some preliminary information to get users started.
About Penguin CBD
Penguin CBD is a brand that produces a range of capsules and oils, which are available on the brand's website. As the brand explains on its website, it puts quality and safety at the forefront of its formulas. As a result, its CBD products may be what users are looking for. The range of formulas are also diverse. For example, the brand offers products that may help individuals sleep better, or to stress less. With these qualities, users can experience the positive qualities of CBD, all the while not having to worry about quality.
Natural Ingredients and No High
Another quality to realize about Penguin CBD products is that the formulas do not cause an unpleasant high and are absent from THC. In addition, the brand makes its formulas using pure CBD and other organic ingredients. This way, those who use the brand's products can do so feeling comfortable that they are not adding THC to their system, but rather, quality organic ingredients that may be able to provide positive benefits.
Lab Tested
When choosing a CBD product, it may also be beneficial to opt for one that has been lab tested. In this case, Penguin CBD indicates on its website that its formulas are lab tested and legal. Further, it adds that the formulas are free from harmful chemicals. Those who are interested in viewing any lab tests may want to reach out to the brand to ask whether it is possible to do so.
The Products
As explained, Penguin CBD offers a number of products on its website. The formulas that users will find available are as follows:
CBD Cream
Penguin CBD cream is its peppermint lavender CBD lotion blend. It provides users with a soothing and luxurious quality, and the formulas can absorb quickly into one's system so that users experience the benefits of CBD readily.
CBD Capsules
Penguin CBD Capsules is a dietary supplement that may improve one's health and vitality. The CBD is suspended in MCT oil and comes in convenient capsules. The capsules are free from THC, tasteless, and are organic as well.
CBD Oil
Penguin CBD Oil is a dietary supplement that comes in drop form. The product may improve one's health and vitality. And, the product comes in a number of flavors, such as citrus, mint, and natural. It is organic and free of THC as well.
Overall, those who are looking for a quality CBD brand may want to consider Penguin CBD. To learn more about the brand and what it has to offer, just visit its website today.

TimesofCBD is the most active daily CBD news publication featuring the latest cannabis industry stories and marijuana market trends. As the leader in CBD-centric content curation, we invite all readers to come for the headlines and stay for the insights. Quality is the top priority when presenting user guides, analyzing product reviews and reporting fact-checked news announcements. All information is for educational and informational purposes only. Disclaimer.
Got news? Email contact@timesofcbd.com