NewYou: CBD Company News and Product Review Updates

- Ad -
NewYou CBD Oil Supplements: Safe Cannabidiol Products With An Auto-ship?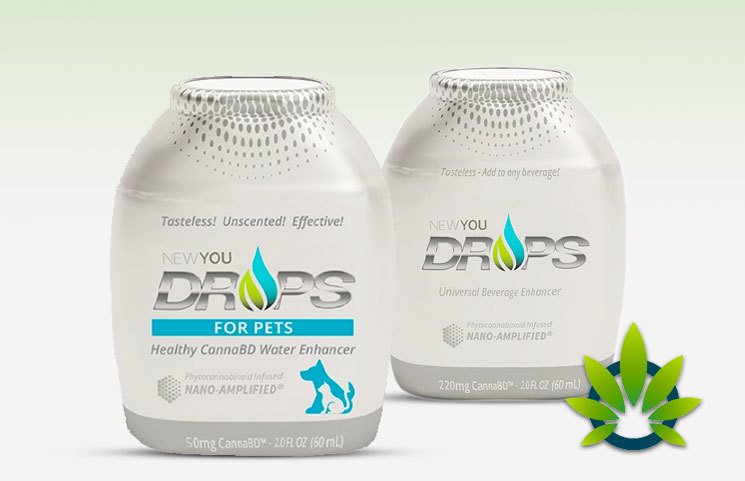 NewYou is a CBD-oil company that functions as a multi-level marketing company. Since its launch in 2018, its co-founders Ray and Daran Grimm have been marketing their products with some success. However, there are a number of questionable practices that have been raising eyebrows.
The products are marketed through the company's My Club 8 program. Interestingly enough, Ray Grimm seemed to have been removed from his own Laguna Blend's marketing. As for Daran Grimm, she has been involved in another MLM, Avon Lady, before starting NewYou.
NewYou offers a number of CBD oil products, and it markets its formulas as being 99,7% pure, THC-free, and made from CBD products that are organically grown in the United States.
NewYou CBD Oil Supplement Products
According to the brand's general product page category, "the wonder plants we use in our nutritional formulations have been used throughout history to assist the body in creating a state of homeostasis and balance so your body can function at its healthiest level."
CBD Drops
The brand's CBD drops are described as "Instantaneously adds the wellness benefits of high output USA-grown organic non-psychoactive Cannabinoids to any beverage or liquid you love." The product costs $49 per bottle.
CB2 Formula
This CBD2 formula is described by the brand as an option that "contains more than 85 different cannabinoids and terpenes synergistically blended with Avocado Oil and bursting with a tasty hint of natural peppermint." This formula is priced at $89 per bottle.
Pet Drops
NewYou also offers CBD pet drops. These drops are for pets that may provide therapeutic benefits. The product costs $29 per bottle.
Café Canna
This is perhaps one of the most unique products. It is described as a "deliciously rich organic Cannabinoid-infused non-GMO dark roast coffee with Clinically Proven active ingredients to help promote fast and steady weight loss naturally." The cost per product is $86.25.
Drop FX
The Drop FX formula is the brand's proprietary formula of water-soluble CannaBD PLUS. It features vitamins B3, B6, B9, and B12.
Absorb
The Absorb formula is an appetite suppressant product. It contains Japanese Root that is able to absorb more than 200 times its weight in water.
These are just a few of the main products offered by the brand.
NewYou CBD Oil Supplements Summary
Though the brand has some questionable practices, the products' performance may be fine. Those who are interested in learning more about the product can visit the brand's website today.
NewYou: CBD Product Updates
CBD Drops
CB2 Formula
CB2 Plus
Pet Drops
Café Canna
Drop FX Energy
Absorb
Release
Drop FX Sleep
The Cream
NewYou: CBD Company News Updates
Money Back Guarantee: Yes
Phone: 866-611-4694
Email: admin@newyounow.com
Online Web Support: No
Official Website: newyoupro.com/

TimesofCBD is the most active daily CBD news publication featuring the latest cannabis industry stories and marijuana market trends. As the leader in CBD-centric content curation, we invite all readers to come for the headlines and stay for the insights. Quality is the top priority when presenting user guides, analyzing product reviews and reporting fact-checked news announcements. All information is for educational and informational purposes only. Disclaimer.
Got news? Email contact@timesofcbd.com