My MidWest: CBD Company News and Product Review Updates

- Ad -
MidWest CBD Oil: Healthy Cannabidiol Treatments For Pets And People?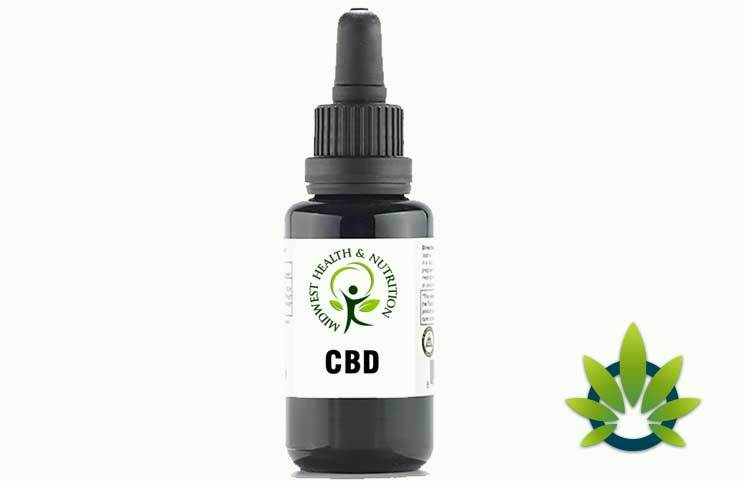 MidWest CBD Oil is a company that offers a variety of different CBD products, ensuring that consumers can get their therapeutic extract delivered in the easiest way for their body. Consumers can exclusively purchase the remedies online through the official website.
What Is MidWest CBD Oil?
As the interest and demand grow in the CBD industry, many companies are popping up with opportunities to customers. CBD, or cannabidiol, is an easy remedy for the body to accept, but it depends on the users needs. Consumers that want a few options on how they can use CBD may find what they want from MidWest CBD Oil.
According to the official website for MidWest CBD Oil, the use of CBD oil can:
Provide relief for painful joints
Soothe inflammation
Improve quality of sleep
The difference between the use of CBD and the use of THC is that there is no risk of "getting high." The hemp plant lacks THC, which is the component that creates this effect, though an indiscernible trace is common in these formulas. However, since there are trace amounts include, consumers may need to speak with their employee if they intend to take CBD, since there is a small chance it will show up on a drug test.
MidWest CBD Oil Products
Rather than just developing one product that can provide consumers with the desired effect, Midwest CBD Oil is available in multiple forms. Along with producing a simple oil extract, consumers are given the choice of capsules, salves, and more. Read on below to learn about each one.
CBD Oil
The plain CBD oil provides the greatest flexibility for consumers that want to treat themselves but need to gauge what they can accept. The standard dosage with this oil is 10 drops, which should be placed under the tongue to absorb into the bloodstream. Users will need to wait to swallow for 45 seconds and should consume this product in the morning and at night. However, it can also be used on an as-needed basis between these doses. Since it is ingested, users that are pregnant, trying to get pregnant, or lactating should avoid its use.
Presently, consumers can purchase the oil in a 5ml ($39), 15ml ($99), 30ml ($184), and 50ml ($399) bottle. If consumers want to purchase multiple bottles at once, the 15ml bottle is available in a three pack for $279.
MidWest CBD Oil also provides a CBD oil that is meant to be given to the customer's pets ($94), providing similar benefits. There is no recommended dose available, so consumers may have to gauge the reaction from their pet through trial and error.
CBD Pearls
CBD Pearls are simply gel caps, containing the same CBD oil as in the bottle. The taste should be concealed by the capsule around it, though users have the choice of a 30- "pearl" bottle ($59.95), or one with 60 "pearls" ($119.95).
CBD Salve
The CBD salve is one of the few topical options from MidWest CBD Oil. Available for $24, users can apply it to their skin to help release the tension associated with sore muscles and strains. Consumers will notice a warming sensation, but the company warns that users should not use the salve "immediately after exercise, immediately after being out in the sun or after a sunburn, or after a hot bath or shower as the warm sensation can be increased."
The salve should also not be used on sensitive areas, like the nose, mouth, and other places.
Other Products
Other products from the website include Thermo-Sea and the Liposomal CBD. While the Liposomal CBD Oil remedy ($135) includes absolutely no details about what it offers or how to use it, the Thermo-Sea ($79) appears to be a CBD product that also functions as a multivitamin. It provides iodine, magnesium, iron, and more.
MidWest CBD Oil Summary
MidWest CBD Oil offers various remedies, though it appears that the website is still fairly new with limited information. There are no other opportunities to purchase the products in stores, so consumers may need to reach out to the customer service team to get more information.
MidWest CBD Oil: CBD Product Updates
CBD Oil (5ml, 15ml, 30ml, 50ml)
CBD Oil for your Pets 15ml
CBD Pearls
Thermo-Sea
CBD Salve 125mg
Liposomal CBD Oil
MidWest CBD Oil: CBD Company News Updates
Phone: 816-305-7640
Email: info@mymidwestcbd.com
Online Web Support: No
Official Website: mymidwestcbd.com/

TimesofCBD is the most active daily CBD news publication featuring the latest cannabis industry stories and marijuana market trends. As the leader in CBD-centric content curation, we invite all readers to come for the headlines and stay for the insights. Quality is the top priority when presenting user guides, analyzing product reviews and reporting fact-checked news announcements. All information is for educational and informational purposes only. Disclaimer.
Got news? Email contact@timesofcbd.com