Mr. Tin Man's Oil: CBD Company News and Product Review Updates

- Ad -
Mr. Tin Man's Oil Company: CBD Oils, Hemp Pain Relief Cream and Muscle Recovery Oil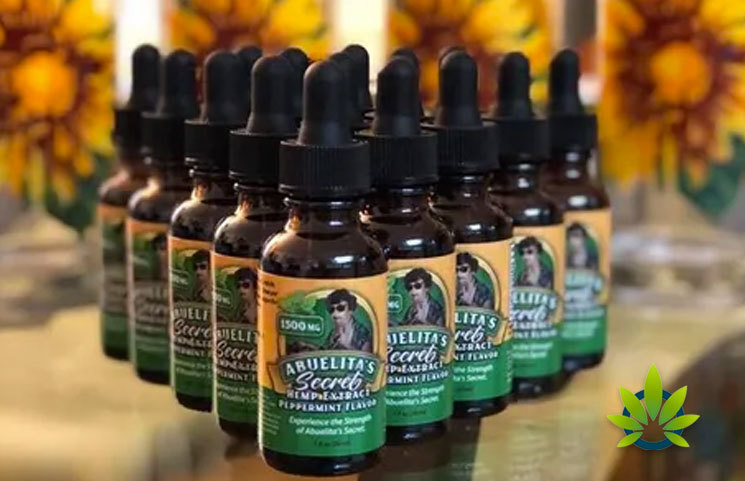 Mr. Tin Man's Oil Company is dedicated to manufacturing products infused with the power of CBD to aid with pain relief and overall physical and mental wellness. The products may be in oil tincture forms or as cream but you can be assured that their effectiveness is unlike any you have experienced before. For you to live your best life, they believe your body and mind need to be in their healthiest form.
Mr. Tin Man's Oil CBD Product Types:
The 100% CBD hemp extract Oil and Pain Relief Cream are Mr. Tin Man's best known attractions but offer a few more product types. Here is the full list of cannabidiol-infused supplementation forms.
1500mg CBD MCT Oil Pepperment and Lemon Flavors
Abuelita's Secret Hemp 1000mg CBD Pain Relief Cream
Focus & Balance and Relax & Sleep CBD Oils
Hemprhoid Pain Relief Cream
Hemp Muscle Recovery CBD Oil and Cream
Mr. Tin Man's Oil

Product Testing
Since the aim is to provide pain relief and not a high, all Mr. Tin Man's Company oil products are tested by a certified third party lab for presence of THC and the quality and potency of CBD present in every batch manufactured. The testing of each batch ensures consistency, hence similar results each time.
1500mg CBD MCT Oil
This product comes in two flavors—peppermint and lemon. Made with 100% pure organic ingredients, it has the ability to restore and mend your body from the toll brought about by living actively. Not only can you ingest it but also apply it on the skin to get relief. It is made from all-plants ingredients and hence vegan. The oil is THC free and therefore non-psychoactive.
Abuelita's Secret Hemp 500mg CBD Pain Relief Cream
Meant for external use only, this cream is infused with the power 500mg CBD extract to combat pain from aching muscles and sore joints. Like its oil counterpart, it is 100% vegan and the ingredients are all organically grown and processed hence free of any harmful chemicals and additives.
Conclusion
If looking to kick pain out from your life, whether from leading an overly active lifestyle, or from chronic conditions such as arthritis, Mr. Tin Man's Oil Company has you covered. Be active without restriction!
They are located on 2525 El Camino Real, Carlsbad, California 92008, United States and orders can also be made online at mrtinmansoil.com. They are open every day of the week, 10am – 9pm Monday to Saturday and 11am -7am on Sunday.
Mr. Tin Man's Oil CBD Company News Updates:
Location: California
Money Back Guarantee: Yes
Online Web Support: Yes
Phone Number: (619) 947-4939
Email: on website
official website: mrtinmansoil.com
This review will be updated as more news becomes available and inquires get answered. Please leave a quick comment with feedback below with any questions or suggestions.

TimesofCBD is the most active daily CBD news publication featuring the latest cannabis industry stories and marijuana market trends. As the leader in CBD-centric content curation, we invite all readers to come for the headlines and stay for the insights. Quality is the top priority when presenting user guides, analyzing product reviews and reporting fact-checked news announcements. All information is for educational and informational purposes only. Disclaimer.
Got news? Email contact@timesofcbd.com