Milagro CBD: CBD Company News and Product Review Updates

- Ad -
Milagro CBD Oil: Organic Cannabidiol Test Kit, CBD Healing Balm And Vape E-Liquids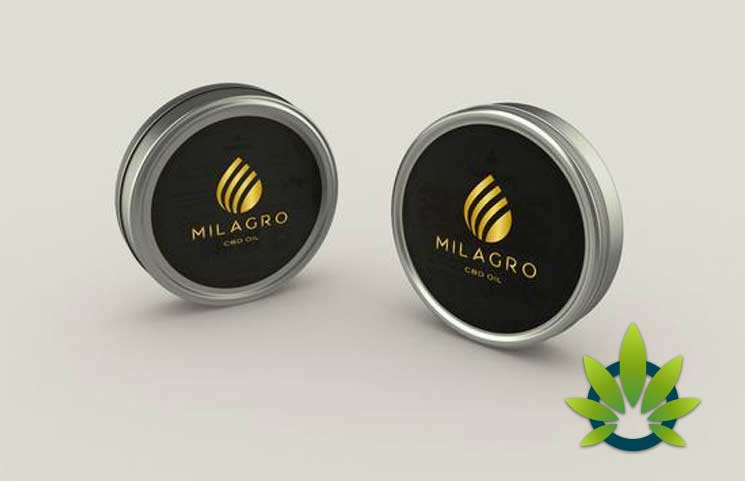 Milagro CBD Oil Products
The brand does not provide information about itself, the source of its CBD, the type of CBD it uses in its products, and other vital information. Thus, this review will provide an overview of what is available – which is the products that are on its website.
20% Premium Pharma Grade CBD Oil
The brand's 20% Premium Pharma Grade CBD Oil features 2000 mg of CBD. As the brand explains, this product is a daily supplement that may be able to help regulate sleep, mood, appetite, and hormones. The formula may also be used to help mitigate issues such as anxiety, pain, arthritis, muscle pain, insomnia, headaches, and nausea. The brand uses a cold-pressed extraction method and the CBD is purported to be completely organic.
CBD Healing Balm
The CBD Healing Balm is made from high-quality raw hemp. When applied to the skin, it may be able to heal the damaged skin so that users can experience the benefits of the formula's restorative effects. The formula is also made from all organic ingredients and in total, it features 500mg of CBD. The product is also lab-tested by a third party testing service to ensure that it complies with purity and potency standards. The formula features ingredients such as organic shea butter, coconut oil, candelilla wax, organic hemp solution, sweet almond oil, organic jojoba oil, and Camille tea oil.
Disposable 1000mg CBD Pen
This disposable CBD pen is described on the brand's website as "a pure, 100% chemical-free, organic CBD vaping experience with maximum milligram potency. No THC."
These are just a few of the main products identified on the brand's website. There are a number of other options that users can also look into.
Milagro CBD Oil: CBD Product Updates
20% Premium pharma grade CBD 0il (2000 mg. CBD)
CBD healing balm
CBD lip balm 500mg
Disposable 1000MG 30% CBD Pen
Milagro Air Pod
Milagro Cannabis Sativa Seed Hair Oil
Milagro CBD E-Liquid 100mg
Milagro CBD E-liquid 200mg
Milagro Cannabis Sativa Seed Oil Herbal Concentrate For Blemish-Prone Skin
Milagro CBD E-liquid 500mg
Milagro CBD Oil 1000mg
Milagro cbd oil 500mg
Milagro CBD Pets
Milagro cbd protein 500mg
Milagro CBD test Kit
Milagro Maqui Berry Powder 500MG CBD
Milagro He Shou Wu(FOTI) 500MG CBD
Milagro Muira Puama 500MG CBD
Milagro CBD Oil: CBD Company News Updates
Location 1: 63 Carysfort Ave, Blackrock, Dublin
Location 2: Unit 6 Chaplescourt, Cathedral Place, Limerick City
Location 3: London Office
Money Back Guarantee: Yes
Phone 1: Dublin – 016853559
Phone 2: Limerick City – 061400968
Phone 3: London – 2039665465
Online Web Support: Yes
Official Website: milagrocbdoil.com/

TimesofCBD is the most active daily CBD news publication featuring the latest cannabis industry stories and marijuana market trends. As the leader in CBD-centric content curation, we invite all readers to come for the headlines and stay for the insights. Quality is the top priority when presenting user guides, analyzing product reviews and reporting fact-checked news announcements. All information is for educational and informational purposes only. Disclaimer.
Got news? Email contact@timesofcbd.com