Lord Jones: CBD Company News and Product Review Updates
Lord Jones: High CBD Oil Infused Hemp Tinctures, Extracts and Products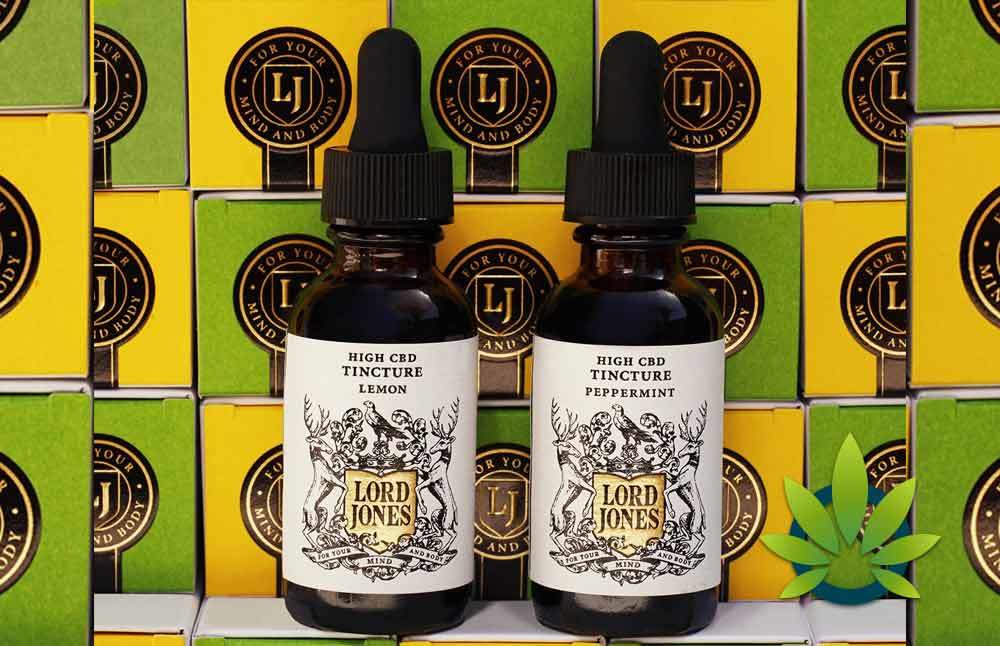 There are many different methods that one can adopt into their lifestyle to experience relief from anxiety, stress, agitation, and so much more. Of course, the types of methods vary greatly – some include synthetic medicine, while others are all-natural and potentially safer. One type of method that is growing in the latter category is cannabidiol supplements. With that, those who are looking for a CBD supplement may want to consider one that has been gaining in popularity due to its unique offerings. Called Lord Jones CBD, here users can find many products for their needs.
About Lord Jones CBD
Lord Jones CBD is a manufacturer and distributor of the "world's finest CBD products." The brand focuses particularly on confections, which are handmade in small batches from premium-grade ingredients. As for the hemp, it is cultivated in the United States and is free from substances that can detract from the end product's quality. In addition to confections, the brand offers a number of tinctures as well, which are ideal for those who are looking for support, without the addition of sugar or other sweet ingredients. With all that the brand has to offer, users are bound to find the right products that satisfy their expectations. The brand's products and website are only accessible to adults ages 21+.
Lord Jones CBD Products
Though this review will not cover all of the products, here are some options that users may want to try due to their popularity and positive feedback.
Lord Jones High CBD Tinctures
The tinctures are droplets that users can add to a beverage or to simply consume on their own. As the brand explains, the tinctures have been "expertly crafted from pure, simple ingredients." The brand uses its select hemp in the formulas and the end product still maintains all of the key terpenes and other substances that promote the effectiveness of the product. The brand offers its tincture in two flavors: peppermint and lemon.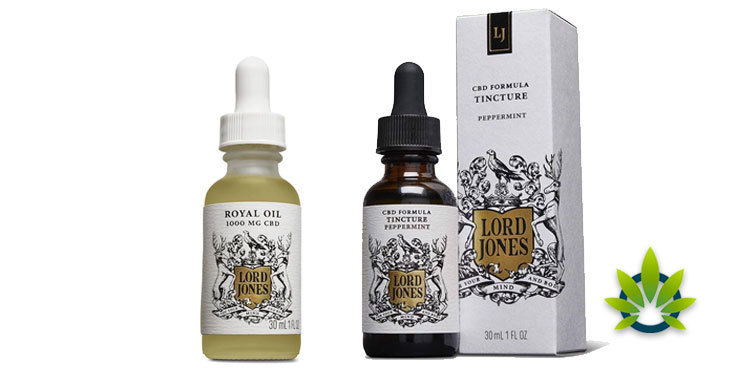 Lord Jones High CBD Body Lotion
Lord Jones High CBD Formula provides users with a soothing, luxurious, and comfortable effect. The lotion penetrates into the skin and is readily absorbed so that users can experience the cooling and comforting sensation that the product has to offer. In addition to the soothing effects, the lotion also promotes a moisturizing effect as well. As the brand explains, the product is also a broad-spectrum and extra-strength formula. And concerning fragrance, the brand explains it as being fresh with notes of sage, mint, and green citrus.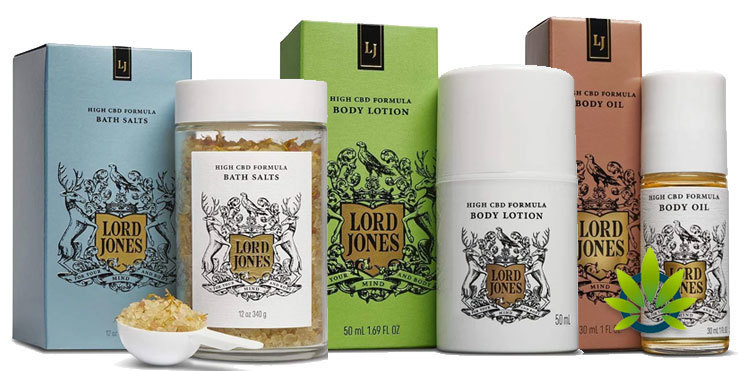 Lord Jones All-Natural CBD Gumdrops
The brand's CBD gumdrops is a limited edition product that makes the perfect holiday gift. The product comes in two custom flavors, such as sugarplum and mango chili. It is important to note that these products are only available from November 1 through December 31. Thus, those who are interested should place an order as soon as possible. These gumdrops do not contain any artificial ingredients or other harmful substances that can mitigate the effectiveness or overall quality of the products. There are nine gumdrops per box, and each one has an individual dosage of 20mg.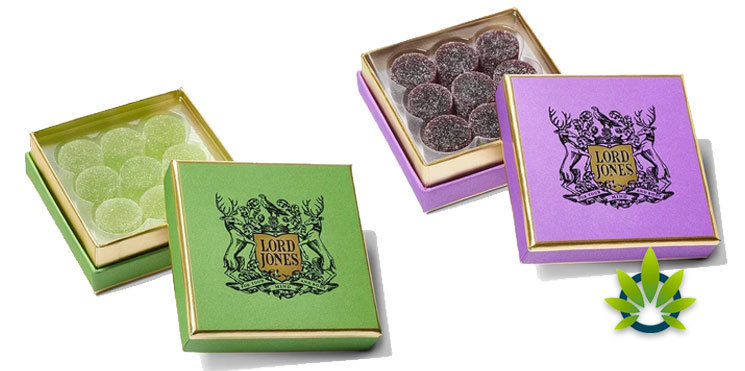 Lord Jones High CBD Gel Capsules
Those who are interested in having the convenience of a gel capsule on hand may want to consider Lord Jones High CBD Gel Capsules on hand. These capsules feature a high dosage of CBD and they are crafted from Phyto cannabinoid-rich CBD. The capsules are made with the brand's broad-spectrum CBD to promote an optimal effect. Those who use these products can experience the full benefit and power of CBD and in a form that is readily absorbable and fast-acting.
These are just a few of the main products offered by the brand. There are many other options that users can browse through and consider adding to their lifestyle. Further, it is important to note that while the products are certainly formulated to work, everyone reacts to product's differently. Thus, there are no guarantees. To improve the chances that the products will be effective, users should use the products as directed and ensure that they are taking the right dosage amount.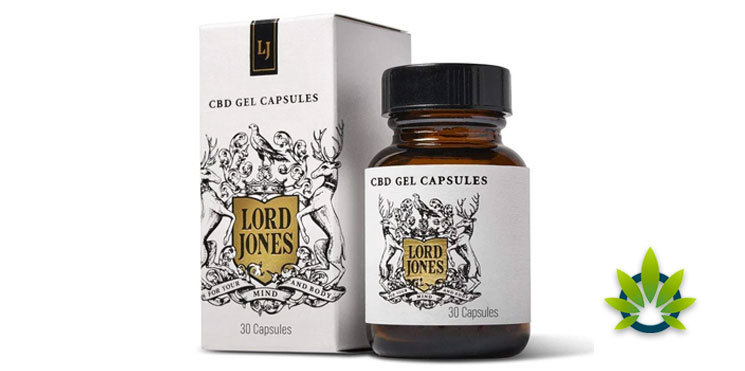 Uses Full-Spectrum CBD
Most brands use either a CBD isolate or a full-spectrum CBD. In this case, Lord Jones uses the latter category in its products. The full-spectrum CBD is called such due to its inclusion of all of the substances that naturally occur in hemp, such as fatty-acids, terpenes, flavonoids, and cannabinoids.
About Lord Jones Ingredients
Whole Plant CBD Extract
According to the brand's website, the brand uses "whole plant" CBD extract in its products. Further,  "Many manufacturers use what is called isolate – where the CBD molecules are isolated without other parts of the plant. Our extract contains CBD derived from select hemp cultivated in the USA which contains most of the plant's original compounds including other non-psychoactive phytocannabinoids, terpenes and plant waxes to create a broad spectrum, whole plant formula.
Confections from Quality Ingredients
As previously explained, the brand's confections feature high-quality ingredients that lend themselves to the overall quality, flavor, and deliciousness of the products. As the brand explains, the brand uses Ecuadorian dark chocolate that has been imported from Europe, and natural European fruit essence that is delicate, sweet, and fragrant. These quality ingredients ensure that those who add the brand's products to their lifestyle are satisfied with the overall end formulas and all that the brand has to offer. Very few brands invest in such quality ingredients, which is why Lord Jones may be a prime option.
Many Different Product Offerings
Another prime quality associated with the brand is that it has many different product offerings that users can add to their lifestyle – from confections, to tinctures, to skincare products. The main categories of products include:
Tinctures
Skincare
Confections
Gel Capsules
Apparel
Each of these categories features a number of prime products that men and women of legal age can incorporate into their lifestyle. With all of the options available, users are bound to find products that work well for them and what they are looking for.
Lord Jones CBD Summary
Overall, those who are looking for a high-quality, effective, and reliable CBD brand may want to check out Lord Jones. Just visit the brand's website today to see all that it has to offer.

TimesofCBD is the most active daily CBD news publication featuring the latest cannabis industry stories and marijuana market trends. As the leader in CBD-centric content curation, we invite all readers to come for the headlines and stay for the insights. Quality is the top priority when presenting user guides, analyzing product reviews and reporting fact-checked news announcements. All information is for educational and informational purposes only. Disclaimer.
Got news? Email contact@timesofcbd.com