Lab To Beauty: CBD Company News and Product Review Updates

- Ad -
Lab To Beauty CBD Skincare Line: Face Wash, Mask, Mist, Serum, Drops And Moisturizer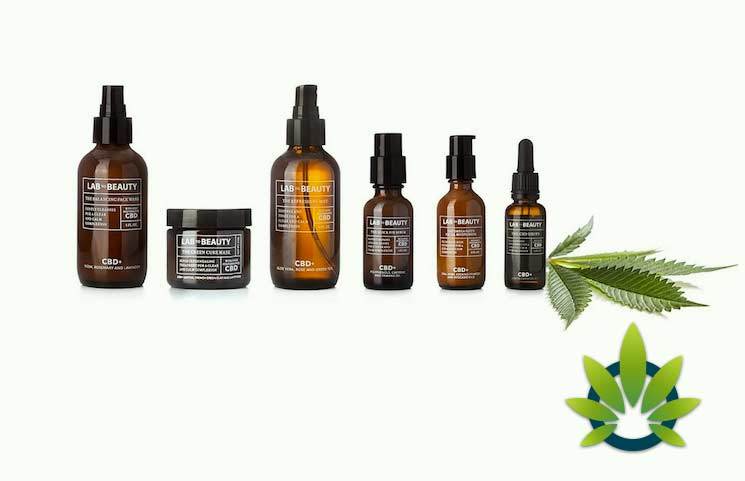 Lab to Beauty is a new CBD skincare brand that is launching in one of the most prestigious department stores – Barneys New York. The products will be available at several stores, located in Beverly Hills, Chicago, and Las Vegas. And they can be purchased online as well.
Katherine and Alison Ragusa created the brand from The Advantage Co., which is recognized for its beauty, fashion, and technology products. Lab to Beauty features several products, including The Green Cure Mask, The Quick Fix Serum, Balancing Face Wash, Omega Facial Moisturizer, and CBD Drops. The brand is also planning to launch its Hair Collection and Therapeutic Collection Spring 2019.
Lab To Beauty: CBD Product Updates
The Balancing Face Wash
The Green Cure Mask
The Refreshing Mist
The Quick Fix Serum
The Omega Fatty Facial Moisturizer
The Recovery Oil
The Moisturizing Lip Balm
The Gift Set, Face
The Brightening Body Wash + Bubble Bath
The Better Body Serum
The Ultra Lush Body Butter
The Soothing Bath Soak
The Transforming Bath Bomb
The Nourishing Body Bar
The Gift Set, Body
The Nourishing Shampoo
The Moisturizing Conditioner
The CBD Drops (Lemon)
The CBD Drops (Spearmint)
The CBD Drops (Chocolate Mint)
Lab To Beauty: CBD Company News Updates
Online Web Support: Yes
Official Website: labtobeauty.com/

TimesofCBD is the most active daily CBD news publication featuring the latest cannabis industry stories and marijuana market trends. As the leader in CBD-centric content curation, we invite all readers to come for the headlines and stay for the insights. Quality is the top priority when presenting user guides, analyzing product reviews and reporting fact-checked news announcements. All information is for educational and informational purposes only. Disclaimer.
Got news? Email contact@timesofcbd.com