Kat's Natural: CBD Company News and Product Review Updates
Kat's Natural: Pure CBD Oil Hemp Tinctures, Skin Creams And Pet Products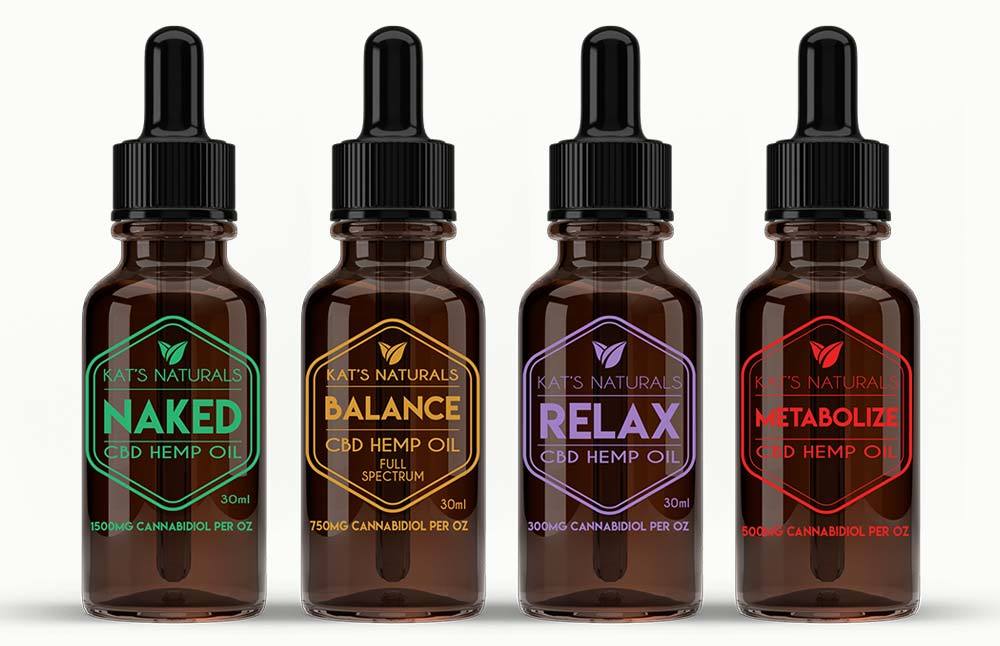 Taking care of one's health is one of the best things that a person can do for the long term. Though there are various factors that can influence one's well-being, some of the most significant include chronic pain, anxiety, stress, discomfort, and the like. Rather than allow such issue to continue, it may be best to opt for a natural formula that could work well to provide users with comprehensive support. With that, this review would like to introduce Kat's Natural, a CBD brand with many quality formulas.
What Is Kat's Natural?
Kat's Natural is a brand developed by Kat Merryfield, a nutritionist and herbalist. She's worked to create natural goods with natural and organic ingredients that men and women can feel good about. The products are also fortified with essential oils, such as ginger, peppermint, and wild orange. These ingredients compliment CBD and improve the effectiveness of the formulas so that men and women can address their ailments in the best way possible. Together, the CBD and essential oils may be just the right substances that help users overcome common problems.
Kat's Natural Products
Here are a few of the brand's main products so that users can see exactly what the brand has to offer:
Kat's Natural Health
Kat's Natural Health is the brand's highest potency CBD tincture. With just three to five drops of this formula, users may be well on their way to experiencing the instant relief that they deserve. The product is available in various sizes as well.
Kat's Natural Balance
Kat's Natural Balance that is meant to improve concentration levels and one's mood. These qualities enable users to simply feel better on a regular basis by addressing the issues that can be the most challenging to care for.
Kat's Natural Relax
Kat's Natural Relax is a product that features a moderate dose of CBD. The dose works to mitigate issues such as stress and helps men and women relax and get a good night's sleep. The product simply demands that one take a few drops in the evening and the CBD will start working to provide users with the relief that they deserve.
Kat's Metabolism
Finally, the brand offers Kat's Metabolism. This product features a blend of essential oils that may improve the benefit of the CBD in the product. As the brand explains, with just a few drops of the formula, users may experience a faster and stronger metabolism so that they can get the support that they need to deliver a potential leaner and better figure.
These are just a few of the options that the brand has to offer. A wider range of products is available on the brand's website so that users can browse through the products to determine what works best for them.
A Quality Manufacturing Process
There are many qualities to consider when choosing a CBD brand, but one of the most significant is the manufacturing process. In this case, Kat's Natural focuses on ensuring that the process is transparent and has stellar mechanisms that users can count on. Kat's Natural has five stages to the process, including harvesting, extraction, distilling, purity, and potency.
The hemp is harvested from the brand's organic multi-generation southeastern farms. Then, the brand extracts the CBD and ensures that the end substance is 99.9% pure CBD using a CO2 extraction process that is free from harsh chemicals or other substances. Next, the brand distills the CBD and removes any undertimes, thus resulting in a better and more effective concentration. Lastly, the brand tests for purity and potency. The testing is done with a third party to ensure that an unbiased report is generated. Concerning the potency, the brand offers a range of options so that users can choose what works best for them.
Why Choose Kat's Natural?
Kat's natural products may be an optimal option when compared to other products on the market. Here is what makes this brand's products stand up among the rest so that users can choose what is best for their needs:
Helpful For A Range Of Issues
Many CBD brands on the market focus on a specific issue. In this case, Kat's natural provides products that can help various conditions, including stress, anxiety, concentration, metabolism, and discomfort. By caring for these issues, men and women can experience the relief that they deserve for a better quality of life.
Various Forms
Another advantage to choosing this brand over others is that the products come in various forms so that users can feel comfortable when using the products. In this case, the brand offers products in forms such as topical applications and edibles. Each of these options is meant to work effectively and to be a reliable option for men and women everywhere.
Quality Product Options
Finally, the brand offers various product options that users can feel good about adding to their lifestyle. With all that the brand has to offer, users are bound to be well on their way to feeling happier, healthier, and ready for a better quality of life.
These qualities make Kat's Natural a prime go-to brand for many. The products are fast-acting, reliable, and able to deliver upon user's expectations on a regular basis. Very few products on the market are able to provide the same mechanisms as this one.
Kat's Natural Summary
Overall, Kat's Naturals is a brand that men and women may want to turn to for CBD-based products. The formulas are reliable, effective, and they may be able to provide users with the comprehensive support that they are striving for. To learn more and to get started, just visit the brand's website today.

TimesofCBD is the most active daily CBD news publication featuring the latest cannabis industry stories and marijuana market trends. As the leader in CBD-centric content curation, we invite all readers to come for the headlines and stay for the insights. Quality is the top priority when presenting user guides, analyzing product reviews and reporting fact-checked news announcements. All information is for educational and informational purposes only. Disclaimer.
Got news? Email contact@timesofcbd.com