IrieCBD: CBD Company News and Product Review Updates

- Ad -
Irie CBD: CBD Oils, Sublingual Tinctures, Topical Pain Creams, Edibles and Skincare Serums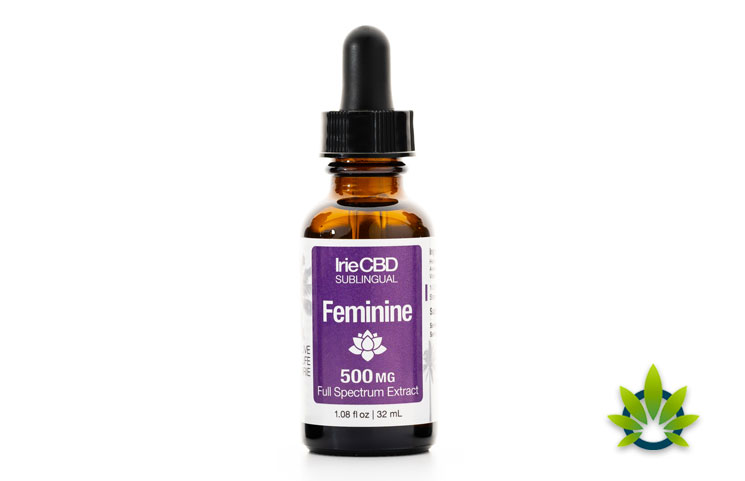 IrieCBD is all about revitalizing, reconnecting and making the most out of the available natural resources. With that in mind, they consciously and carefully connect with the local growers of Hemp to come up with the best CBD oil products ever. They are there every step of the way from seed to oil product manufacture.
IrieCBD Product Line
These are infused with CBD strength of from 250 mg up to 1000 mg per tincture. They are designed to aid in various aspects of your health and hence in numerous options for you to pick from depending on you issue. Some of these tinctures are:
IrieCBD Daily for overall wellbeing
IrieCBD Balance to provide balance in the endocannabinoid system
IrieCBD Calm to sooth a racing mind and help attain focus
IrieCBD Relief to assist you with pain and inflammation
There are also IrieCBD lifeline, lifeline Max, Feminine, kids and pets
All these are CBD products made with a combination of unique carefully crafted herbal blends together with Full spectrum CBD extract that contain other useful compounds such as terpenes.
Find your Glow
Let your beauty shine from the inside out with the variety of skin care serums made available by IrieCBD. The serums are made with all the skin tones and textures in mind and that is why they have at least four distinct serums for you to try out. Let your inner radiance reflect on your face with:
Normal Skin face serum
Oily Skin Face Serum
Dry skin face serum and
Sensitive skin face serum
Pain Cream
Apart from the oil tinctures and face serums, irieCBD also has the perfect cream for sore joints and muscles. The 500mg full spectrum CBD pain cream is essential when looking to keep up an active lifestyle without the hustle of aching joints and muscles every other time.
Quality control
Your health and safety being their foremost priority, all their products are therefore, tested by third party laboratories for quality, potency and safety. The numerous batches produced are all subject to this scrutiny thereby ensuring consistency. IrieCBD believes that peace of mind products cannot be achieved any other way.
IrieCBD Contact Info
Email: Info@iriecbd.com
US Office
Phone: +1 888-565-4665
Hours of Operation:
8 am – 5 pm Pacific Time
Monday-Friday
IrieCBD Conclusion
The details provided here above are all indications of just how well irieCBD has the best intentions for your health. All the benefits of CBD are harnessed in their products waiting for you to experience.

TimesofCBD is the most active daily CBD news publication featuring the latest cannabis industry stories and marijuana market trends. As the leader in CBD-centric content curation, we invite all readers to come for the headlines and stay for the insights. Quality is the top priority when presenting user guides, analyzing product reviews and reporting fact-checked news announcements. All information is for educational and informational purposes only. Disclaimer.
Got news? Email contact@timesofcbd.com