Fresh Origins CBD Oil: CBD Company News and Product Review Updates

- Ad -
Fresh Origins CBD Oil: Organic Herbal Cannabidiol Drops?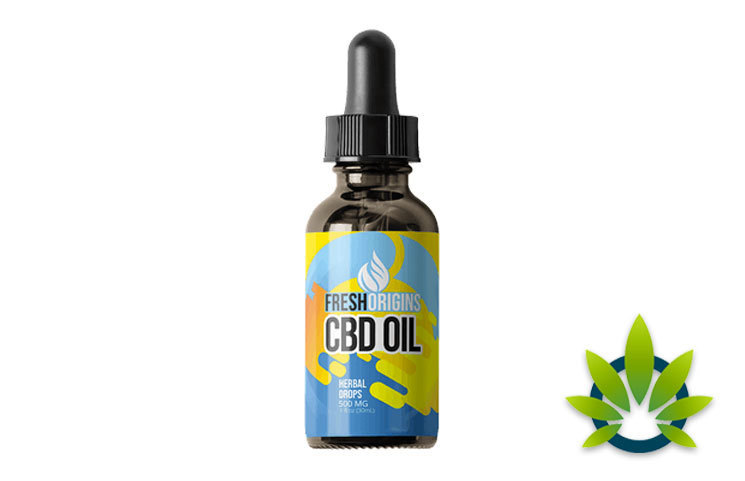 Fresh Origins CBD Oil is a supplement that offers CBD to the consumer to reduce pain, inflammation, anxiety, and other issues in the body with a natural treatment. The product can be purchased from the official website exclusively.
What is Fresh Origins CBD?
The CBD industry has grown significantly in the last year, and there are many companies that want a piece of the action. While there are many formulas available, Fresh Origins Hemp Oil has the benefit of being relatively inconspicuous, as it can be delivered to the door of the user.
The website states that Fresh Origins CBD can:
Soothe pain
Reduce inflammation
Treat depression
Reduce anxiety
Improve focus
Increase mental clarity
Promote relief and flexibility in the joints
Reduce sleeplessness
Purchasing Fresh Origins Cannabidiol Oil
Fresh Origins Oil can only be purchased from the official website, where there are several packages available. Choose from:
$4.99 for a 30 Day Supply (10 Day Trial)
If not canceled $94.99 per 30 day supply
If the user is unhappy with the results of taking Fresh Origins, then they have up to 15 days to cancel the trial. Otherwise it will ship out every 30 days.
Contacting the Creators of Fresh Origins CBD Hemp Oil
Even with the information available, consumers may want to learn more. The customer service team can be reached seven days a week by calling 1-888-503-8340.
Consumers can also send an email to support@cbd-support.net with their inquiries.
Fresh Origins CBD Oil Summary
Fresh Origins Cannabidiol could potentially help with many ailments faced by adults, activating the endocannabinoid system and balancing the needs in the body. The product is available in the form of 30 soft gel capsules, which ensures that consumers will not have to taste the CBD oil, which can sometimes be unappetizing.
Since the legalization of hemp with the 2018 Farm Bill, the FDA has not created new regulations surrounding the infusion of CBD in supplements.

TimesofCBD is the most active daily CBD news publication featuring the latest cannabis industry stories and marijuana market trends. As the leader in CBD-centric content curation, we invite all readers to come for the headlines and stay for the insights. Quality is the top priority when presenting user guides, analyzing product reviews and reporting fact-checked news announcements. All information is for educational and informational purposes only. Disclaimer.
Got news? Email contact@timesofcbd.com