Fiddlers Greens: CBD Company News and Product Review Updates

- Ad -
Fiddler's Greens: Raw CBD Cannabis Extract Infused Oils and Balms Products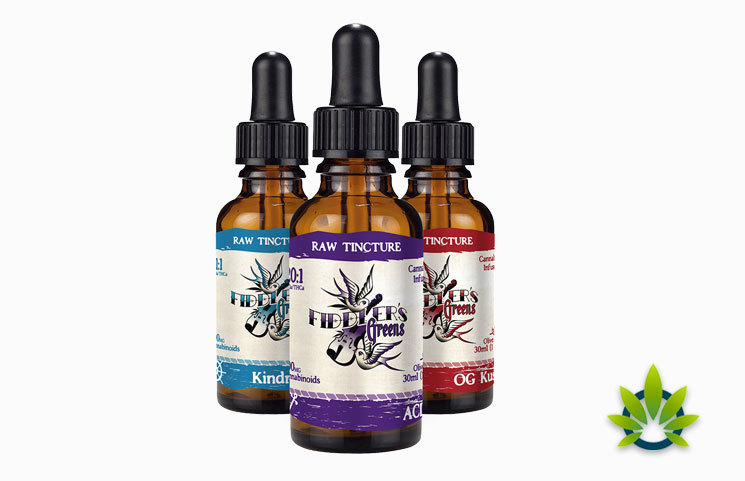 Fiddlers Greens are manufacturers of cannabis-based wellness products. They focus on providing the market with safe and healthy CBD and THC-infused products. Their wide range of products includes raw tinctures, rogue tinctures, pre-rolls, pre-packaged flowers, and healing balms.
Product Testing
Despite the known cannabis extract benefits, the question of the legitimacy of the Cannabis compound THC continues to linger in the minds of users. It is among the prevalent compounds in Fiddlers Greens products together with its cousin CBD. While CBD is known for the numerous health benefits, THC is known for its intoxicating effect. Research and testing identify as the reason for getting high. When taken in raw natural form without being preheated, THC has minimal, if any psychoactive reaction.
Rogue tinctures
THC and CBD strains are mixed with organic extra virgin Olive oil to form these products. There are three unique strains namely the ACDC, Kindred Spirit and OG Kush. The two former products contain trace amounts of CBD while the latter contains more THC and trace CBD. These tinctures provide relief for stressed brains, aching body parts and inflammation. However, it's advisable for you as a user to contact your physician before consuming. Please note that the OG Kush is more of a recreational product than healing one.
Healing balms
Organic Shea butter and bees wax provide the base for Fiddlers Greens healing balms. The products contain equal ratios of infused CBD and THC to ensure you benefit from the best of both compounds. The base also contains organic calendula for joint and muscles pain. Plantain, comfrey and arnica are also present for their skin relief abilities.
Pre-rolls
Fiddlers Greens provide pure organic handcrafted joints. The flowers used in their products are grown naturally using biodynamic practices. Besides, the cannabinoid and terpenes profiles present are interesting to say the least.
Where to buy
To access all these wonderful products, sign up today and place your order right from the comfort of your own house. Deliveries are done within 24 hours and across all states where cannabis is legal.
Conclusion
If looking for products that will improve your health and mood, look no further as Fiddlers Greens offers the best solution. As long as you are above the age of 21 years, you can indulge in the THC and CBD goodness provided by all their products. Lead an active life filled with joy with every little intake of these products.
Fiddlers Greens News Updates
Online Web Support: Yes
Phone Number: (707) 275 6160
Official Website: http://fiddlers-greens.com/
This review will be updated as more news become available and inquires get answered. Please leave a quick comment with feedback bellow with any questions or suggestions.

TimesofCBD is the most active daily CBD news publication featuring the latest cannabis industry stories and marijuana market trends. As the leader in CBD-centric content curation, we invite all readers to come for the headlines and stay for the insights. Quality is the top priority when presenting user guides, analyzing product reviews and reporting fact-checked news announcements. All information is for educational and informational purposes only. Disclaimer.
Got news? Email contact@timesofcbd.com