FashBliss: CBD Company News and Product Review Updates

- Ad -
FashBliss CBD Hemp Oil: Quality Cannabidiol Drops and Capsules?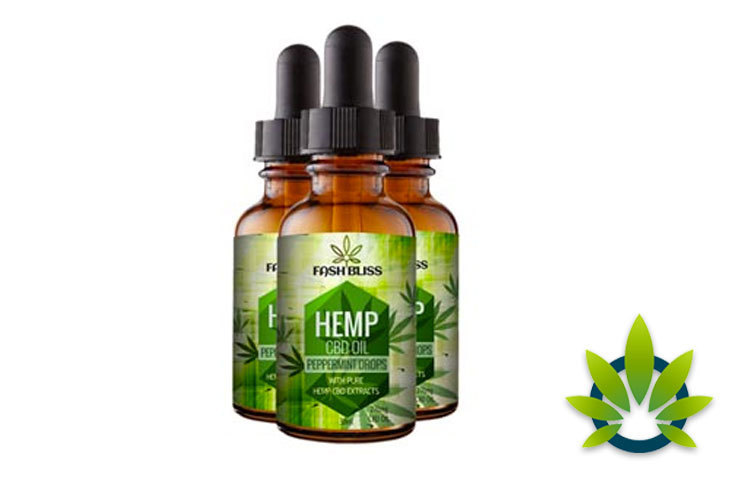 Hemp CBD by Fash Bliss is a substance that is included in two different products, allowing consumers to gain the benefits of CBD with a format that is comfortable for them. These products can be purchased from the Fash Bliss website directly.
What is FashBliss CBD Hemp Oil?
Cannabidiol, or CBD, is found in the cannabis plant, and studies have shown a substantial number of therapeutic benefits. As CBD is legalized in the United States, there are many companies developing CBD oil and related products to profit, including Fash Bliss. Fash Bliss presently has two products available – the Hemp CBD Oil and the Hemp CBD Capsules.
Regardless of which of the products consumers use, the CBD can positively impact their body's key functions. More specifically, the use of these products may:
Reduce chronic pain
Trigger healthier and happier moods
Eliminate stress and anxiety
Improve mental clarity
Promote healthier blood sugar levels
Reduce cholesterol
FashBliss CBD Hemp Oil Products
When making a purchase, regardless of which product the user wants, the lowest cost per unit is found in purchasing more of the product at once.
For the capsules, consumers can choose from:
Five bottles for $166.50
Three bottles for $119.94
One bottle for $59.99
For the CBD oil, choose from:
Five bottles for $197
Three bottles for $129.99
One bottle for $64.99
All of these orders come with free shipping.
Contacting FashBliss
Even with all of the information online, consumers may find themselves with other questions about Fash Bliss, their Hemp CBD Oil, or even just their order. The customer service team can be reached by email or phone call.
Email address: customerservice@fash-bliss.com
Phone number: 1-877-729-9337
FashBliss CBD Hemp Oil Summary
Fash Bliss makes it possible for consumers to use CBD oil with their own measurement in a liquid, or with an encapsulated dose. The products are relatively affordable and can offer the therapeutic benefits of CBD without a prescription, which is not required in the United States.

TimesofCBD is the most active daily CBD news publication featuring the latest cannabis industry stories and marijuana market trends. As the leader in CBD-centric content curation, we invite all readers to come for the headlines and stay for the insights. Quality is the top priority when presenting user guides, analyzing product reviews and reporting fact-checked news announcements. All information is for educational and informational purposes only. Disclaimer.
Got news? Email contact@timesofcbd.com