Entourage Hemp: CBD Company News and Product Review Updates
Entourage Hemp: Wholeflower Hemp Oil Tinctures and CBD Oil E-Liquids?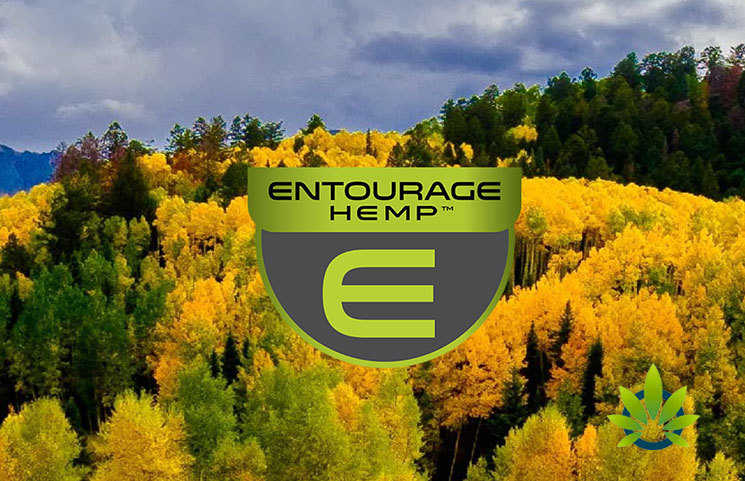 The introduction to the main page of the Entourage Hemp website seems to accurately categorize both the success and the failure of the hemp-based products industry in the past decade. It is true that the hemp industry in the past five years has seen an expansion of our knowledge of the ways that CBD can be used. Hundreds of different applications have made the substance even more variable and useful, but they have also made it hard for some consumers to navigate the expansive and complicated industry and find what might be best for them.
Entourage Hemp has taken a different approach than many of their competitor companies in the CBD industry. While many organizations have attempted to capitalize on the variable uses by listing hundreds of different products for sale, Entourage Hemp focuses their approach solely on three types of products: e-liquids, softgels, and tinctures. This intense and specific focus has allowed the company to perfect their craft, garnering impeccable reviews from customers on both their quality and service.
In addition to a unique approach, Entourage Hemp dedicates a large portion of their site to educate their customers on the proper usages, dosages, and applications of their products. While this is becoming more commonplace in the industry as it continues to evolve, it should still be noted as an incredibly positive mark for a company looking to establish education as well as profit with its patrons.
This review will detail some of the key elements of the Entourage Hemp company, including their products, public reception, and company philosophies. It should be noted, however, that readers are responsible for conducting their own research before integrating any CBD product into their dietary supplement regimen.
Entourage Hemp Products
Though they offer several different products in each main category, the Entourage Hemp company only really produces three separate types of products: soft gelatin capsules, high-potency hemp oil tinctures, and e-liquids. Though every product they offer is made with the same quality hemp and CBD ingredients, the product categories vary significantly on their usage and applications.
Softgels: The soft gelatin capsules, or "softgels," are prepackaged and measured dosages of CBD. They function the same as a small pill, although their composition is almost entirely CBD oil. Some of the products offered in this category come with additional phytocannabinoids to help to boost the product's effectiveness. These gels are most commonly used for use in a daily or semi-regular dietary supplement regimen, in part because of their equal measurement and CBD displacement.
Tinctures: Tinctures are administered slightly differently than the gel capsules. Tinctures are placed underneath the tongue. They usually "pack a punch" and are potent without some of the additives that would come with capsules or other methods of CBD administration. Entourage Hemp actually gains points in the tincture department for their potency, boasting an average potency of around 12-24% compared to the usual industry average of less than 5%.
E-liquids: These e-liquids can be smoked by loading into vaporizers. This makes them an incredibly popular product, and their popularity continues to grow as vapes gain popularity all over the world. These e-liquids come in a variety of different flavors, including clove, wild mint, Occam's razor, and Colorado Kush.
As always, these products come with a guarantee of no THC content, making them legal to possess and use all over the United States and in most of the world.
Entourage Hemp Review Summary
Overall, Entourage Hemp scores very well with reviewers all over the world. Their e-liquids have won a dazzling 5/5 rating among 57 unique verified customers on one sales site. Additionally, the company was rated a perfect five stars by critics running CBD review website.
Most of these positive reviews praise the quality of the product, as well as the smooth taste of many of the e-liquids and tinctures sold by Entourage Hemp. Moving forward, it seems clear that the company's unique focus on three categories of products will help them continue to win favorable reviews in the growing hemp and CBD community. For more information visit them @ https://www.entouragehemp.com/

TimesofCBD is the most active daily CBD news publication featuring the latest cannabis industry stories and marijuana market trends. As the leader in CBD-centric content curation, we invite all readers to come for the headlines and stay for the insights. Quality is the top priority when presenting user guides, analyzing product reviews and reporting fact-checked news announcements. All information is for educational and informational purposes only. Disclaimer.
Got news? Email contact@timesofcbd.com