Dreem Nutrition: CBD Company News and Product Review Updates

- Ad -
Dreem Nutrition: Terpene Advantage CBD Oil, Hemp Protein Powder and Patches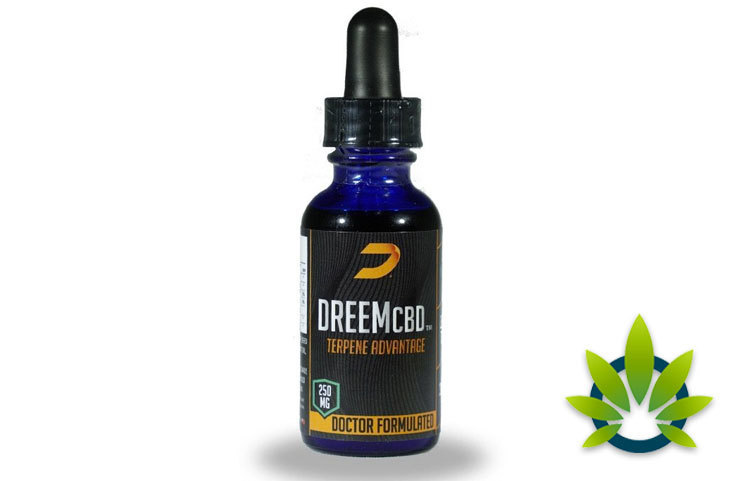 Since its birth in 2015, Dreem Nutrition has been taking an athlete-focused approach to Cannabidiol's enhanced nutrition, touting its products for supplementation and recovery. The company's products consist of Cannabidiol (CBD) patches and gels, and oils in different concentrations.
Since each of Dreem Nutrition's founders has stepped onto the highly competitive athletic field on a personal level, their products have been formulated with the unique needs of competitive athletes in mind, and are focused on helping athletes and people with fast-moving lives perform at their best.
Dreem Nutrition Brand Features
Quality and Extraction
At the core of Dreem Nutrition's agenda is a relentless pursuit of quality right from cultivation, formulation, and sales. On top of having their hemp developed in fully organic conditions, a proprietary extraction method is used to draw out full-spectrum CBD from industrial hemp.
This method of extraction fully maintains hemp's original phytochemical profile. With this, customers get the plant's original cannabinoids, fatty acids, and terpenes, among other beneficial compounds.
Since the extraction process is cold, enclosed, and run continuously, hemp oil's natural molecules are protected from degradation both in the extraction and purification processes.
Safety and Testing
Unfortunately, Dreem Nutrition tragically fell short of getting the elusive safety badge as they do not test for terpenes/cannabinoids and microbial concentrations. Although the company offers some CoAs, the lack of testing for herbicides/pesticides and residual solvents makes us remain cautiously optimistic about the positive changes that Dreem Nutrition supports through its innovative products and educational content.
U.S. Grown Hemp
Perhaps the most redeeming factor of Dreem Nutrition is their dedication to using hemp grown in the U.S., and keeping it domestic in the entire process. Supporting our local farmers and being an advocate to better CBD laws is a huge step in the right way for any industry player.
Dreem Nutrition Products
Dreem Nutrition 5mg Vitamin B12 Patches
Dreem Vita patches contain vitamin B12 in a transdermal patch form – discreet, waterproof, and with up to 24 hours lasting effects.
This product targets the absorption and bioactivity of Vitamin B12, which is an essential vitamin that the body needs but cannot produce. Although healthy stomach conditions are required so that Vitamin B12 can be absorbed, this transdermal product bypasses the need for the stomach's ideal conditions and gets B12 absorbed into the bloodstream.
The Dreem Vitamin B12 Patches have been created to boost energy levels, improve memory, and enhance heart health.
This $22.00-worth nutritional supplement contains 5 patches, each with 5mgs of Vitamin B12. The waterproof patches are ideal for on-the-go use.
Dreem Nutrition CBD Transdermal Patch – 15 mg
The Dreem Nutrition CBD Transdermal Patch is meant for site-specific application, rather than sublingual delivery. Unlike CBD oils, you apply these patches in areas where you want to maximize recovery.
15 mg of bioavailable CBD is included and delivered into the skin over a 24-hour period. These patches are waterproof and meant to get you back in the gym, the game, and/or daily grind quicker.
The patch is most effective when placed on the chest on the upper arm or upper back near the spine. You can easily use these patches by placing them on the intended area and pressing for about 10 seconds. The application area should be well cleaned with an alcohol prep pad.
This gluten and latex-free patch goes for $11.50.
Dreem Nutrition 500mg CBD Oil Full Spectrum
CBD oil ingestion is the most common method of delivering Cannabidiol (CBD) to the body. In this respect, Dreem Nutrition sells CBD oil tinctures loaded with 500 mg of full-spectrum hemp extract in 30 ml bottles at $45.
Since the oil is full-spectrum, it has all the necessary hemp terpenes and phytonutrients required by the body. These terpenes combine and react to create an entourage effect for general body wellness.
Like other Dreem Nutrition CBD products, this oil is all-natural, non-GMO, and free from BPA, MSG, and artificial food flavorings and coloring. The hemp making the oil had been grown under strict organic farming practices and later processed cautiously, and you can hence count on its safety and quality.
With less than 0.3% THC content, this product will not have any psychoactive effects on you, or make you fail a cannabis drug test.
The Dreem Nutrition 500mg CBD Full Spectrum oil is suitable for anyone looking for a solution to their pains, inflammation, insomnia, poor moods, anxiety, stress, and anyone looking to enjoy the full benefits of CBD.
Dreem Nutrition CBD Oil Terpene Advantage
Dreem Nutrition CBD Oil Terpene Advantage tinctures are packed in 30ml bottles, and come in three different concentrations – 250mg, 500mg and 1,000mg of hemp seed CBD extract. This makes the product suitable for people in need of a low, average, and high CBD dose depending on the desired relief effects.
The company retails these tinctures at $45, $70, and $90 in the order of CBD concentration.
The Terpene Advantage CBD oils have been formulated by a doctor with an included Terpene advantage mix, which is one of its kind in the hemp industry. This gives the Terpene Advantage line of oils a competitive edge over other CBD products in the market.
Peppermint oil flavoring has been added on the oils to make them tastier for people who don't like the natural CBD oil taste, but no artificial flavoring or coloring are added. Like other Dreem Nutrition CBD products, the Terpene Advantage tinctures are all-natural, non-GMO, BPA-free and non-MSG.
Dreem Nutrition CBD Topical Gel 200mg
Dreem Nutrition sells a custom gel formulation with a powerful balance of cannabinoids, terpenes, and essential oils for specific site application for muscle, joint, and skin issues.
This $38-worth product is packed with quality 200mg of CBD extract and is solely meant for topical (external) use. The relief and recovery gel is packaged in an airless pump to allow maximum product use and freshness.
CBD is the key ingredient in this product, but a magnesium oil ball formulation has been incorporated to add on CBD's effectiveness in easing muscle pains and cramps and to give a smooth, clean finish after use. Other useful ingredients in this gel are Arnica, Beta-Caryophyllene, and essential oils of Spike Lavender, Plai, Helichrysum, and Rosemary.
Dreem Hemp Protein Powder
Another innovative product by Dreem Nutrition is their Chocolate Brownie hemp protein powder. This vegan product works better than many conventional milk-based and whey proteins in providing a complete source of bioavailable and exogenous proteins to users.
The product comes packed with 17g of hemp protein powder and targets the athletic market where the demand for natural holistic proteins is rampant. Dreem Hemp Protein Powder contains all the 20 known amino acids that the body needs but cannot produce. It is a complete source of GLA fatty acids and Omega 3, 6, and 9.
Dreem Hemp Protein Powder has Zero THC and retails at $32.5
Are Dreem Nutrition Products Worth Buying?
Although Dreem Nutrition lacks a range of concentrations and flavors to choose from on each product category, their available options are made for quality, potency, and great therapeutic effects. The prices are reasonable, and the company's lab results are publicly available, which is a sign of Dreem Nutrition's commitment to transparency. We, therefore, find Dreem Nutrition products worth recommending to anyone looking for reliable wellness products.

TimesofCBD is the most active daily CBD news publication featuring the latest cannabis industry stories and marijuana market trends. As the leader in CBD-centric content curation, we invite all readers to come for the headlines and stay for the insights. Quality is the top priority when presenting user guides, analyzing product reviews and reporting fact-checked news announcements. All information is for educational and informational purposes only. Disclaimer.
Got news? Email contact@timesofcbd.com